Subscribe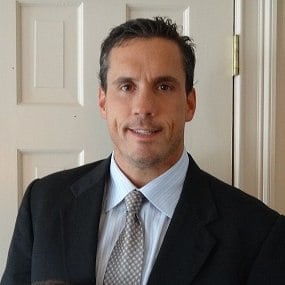 Everything You Need to Know Before Building a Deck in Connecticut
A deck is a place where homeowners can entertain, lounge and spend time with family and loved ones. New deck construction is one of the most popular kinds of home improvements in Connecticut.
Deck remodeling and construction can improve the value of your home, improve your experience as a homeowner and make your house overall a better place to live. A deck gives you a place to spend time outdoors, where you can have a party or spend a quiet weekend afternoon.
If you're thinking about building a deck in CT, there's a lot to know about the deck building process and hiring the right contractor. Having this information can inform your actions moving forward and make the experience better overall.
Knowing how much this project costs, how long it takes and other details can help you decide when and how to proceed with this kind of home improvement.
Why Build a Deck?
Usable outdoor space improves your home's value, makes your home more marketable when it's listed for sale, and also helps you make better use of the space in your yard. Building a deck gives you a place where you can eat meals outdoors, gather with friends, and sit to watch the kids while they run around on the grass.
Decks are practical as well as attractive. In fact, most modern decks are made from composite decking - a material that never needs to be refinished and looks almost exactly like natural wood. For many homeowners, the question isn't, "why would I build a deck?" but "Why wouldn't I build a deck?"
Are There Different Styles?
Decks come in different styles and sizes. Though some homeowners choose to install a standard 12x12 deck on their home, there are many variations on standard deck design that can enhance your life at home. Some style choices to consider:
Multi-level deck. A deck above for sunning and relaxing with a deck below for sitting in the shade on a hot afternoon gives you and your guests several places to spend time.
Multi-zone deck. Consider a deck with different rooms or zones for different activities. One area might have a fire pit where you can sit, another area might feature a dining room table.
Curved decking, different railing options. Composite decking can come in curved or straight boards. Railing comes in different styles including a glass railing, cable railing, and traditional composite wood railing.
How Long Does It Take to Build a New Deck?
Most deck construction and deck remodeling can be finished in less than two weeks. However, there are many steps that must take place before a standard deck can be constructed.
Steps to Building a Deck
Initial consultation. During the initial consultation with the contractor, clients discuss their goals, budget, and the design that will work for their needs. The contract must be signed before work can begin, so the contractor will use the information from this initial consultation to start working on the contract and design.
Approve design. The contractor creates a design that the client must approve. Once a contract is signed and a design is approved, the contractor can put the client on their schedule.
Order materials. Once the contractor and homeowner have agreed on a design, the materials can be ordered.
Excavation. During the excavation period, the ground is dug up, footings are put in, concrete piers are installed and the foundation for the deck is put into place.
Structural phase. Once the foundation is fully laid and the deck is ready to be installed, pressure-treated wood columns are installed, then finally, decking is installed on top of the pressure-treated wood columns.
While there are variations that can occur in this process, it takes about six weeks from start to finish.
Current Challenges that Affect Timelines
As of late 2021, material and labor shortages as well as supply chain problems have affected construction timelines for all residential construction projects, ranging from deck construction to new home construction.
We've written about some of these challenges in the past. If you're planning to install a deck on your home in 2022, get started now to ensure that the deck construction will be finished by the time you're hoping to start using it.
How Much Does a New Deck Cost?
There's a lot that goes into the final cost of new deck construction, including what kind of materials are being used, which contractor has been hired to construct the deck, and so on. Generally speaking, you can expect to pay between $75 and $100 per square foot for a new deck. For a more accurate cost, contact contractors in your area for an initial consultation.
How Do You Get Started Once You've Decided to Build?
Once you've decided to build a deck, the next step is to vet contractors and find the contractor that's right for your project. Plan to meet with three contractors before settling on the right professional for you. When you're choosing a contractor, consider the following:
Contractors need to have an active license with the state of Connecticut. Check the license before meeting with a contractor.
Work with a contractor that has deck-building experience. Look at their portfolio when making your final decision.
Check references. A good contractor will have references that can talk about their experience with a project like the one you're planning.
Price isn't everything. Hire a contractor you can afford, but don't evaluate the contractor's bid on price alone. Consider their experience, communication style, professionalism, and references when trying to decide which contractor is best for you.
Have Questions? Download Our Free Publication
There's a lot to know when you're trying to hire a contractor for a home improvement project. To learn more about hiring a contractor for building or remodeling a deck, remodeling your house, building an addition, or any other home improvement in Connecticut, download our free guide, How to Choose a Professional Home Remodeling Contractor.
About Kevin Ahern
Kevin is the Co-Founder of Litchfield Builders, an award-winning, industry leader with a reputation for managing projects others shy away from. They are known for their high-quality work, customer service, and reliability and though still relatively small in size, Litchfield Builders now competes with some of the areas largest firms in both the residential and commercial arenas.