Subscribe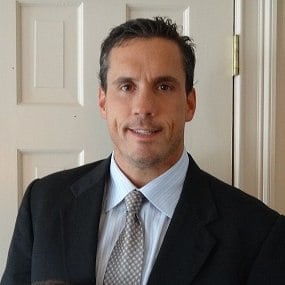 How to Determine the Cost of Your Connecticut Bathroom Remodel
There are many steps that must fall into place before a bathroom remodel can take place - including the making of the budget. Bathroom remodels typically involve many tasks and steps, which can add up to a significant cost.
It's helpful to know what you might end up paying for your bathroom remodel. Having this information can help you decide whether a bathroom remodel is the right home improvement for your Connecticut home at this time.
In this article, we've named typical costs for remodeling a bathroom in Connecticut. However, the costs incurred for your project will depend on the scope of the project, type of materials you're planning to use and more. You can get a more accurate bid for your home improvement by talking to a contractor.
If the numbers in this article below sound realistic to you, talk to a contractor to get a bid and find out what you can expect to spend on your upcoming remodel.
How Much Can You Expect to Pay for a Full Bath Remodel?
Approximate m

idrange cost: $25,000

Approximate upscale cost: $76,000
Every bathroom remodel is different, but during a typical midrange bathroom remodel, you might replace the shower surround, install a new showerhead and temperature control, replace the vanity, install a new medicine cabinet, install a new ceramic tile floor and repaint the walls.
In an upscale bathroom remodel, you might increase the size of the bathroom and relocate the fixtures for easier access, better functionality or efficiency. You may even replace your old bathtub with a freestanding soaker tub, or replace your 2-in-1 bathtub with a spacious shower.
Other changes you can expect in a remodel of this size include replacement of the double sink vanity, installation of two new medicine cabinets, a lighting upgrade, floor replacement, and an in-floor heating feature.
Since the scope of the project does determine the cost, budget for the changes that are most important - and then add in extras if you have extra money. Leave room in your budget for extra expenses, like repairs for hidden damage.
How Much Can You Expect to Pay for a Half Bath Remodel?
Approximate midrange cost: $10,000 - $15,000
Half bathroom remodels just involve less work, fewer details, and in a smaller space, so the costs are more contained. There's less to replace in a half bath versus a full bath, and because the space is small, your contractor will need fewer materials to get the job done. You might replace the vanity and flooring, repaint the walls - but with fewer fixtures to replace, the costs are much less than a full bathroom remodel.
What Can You Do to Control Costs?
There are several factors that affect the cost of a half bath or full bath remodel. Knowing those factors can help you control the scope and thus the cost of your bathroom remodel. For example:
Material quality. High-quality materials can inflate the cost of your bathroom remodel by quite a bit. Keep in mind that good-quality materials often last longer and need fewer repairs. Although it may not seem this way at first, you might be able to save money by installing high-quality materials in your bathroom.
Project scope. Is your contractor making a dramatic change, like widening your space? If so, this will drive up the cost of your bathroom remodel significantly.
By purchasing mid-range quality materials and by limiting the scope to what you need, you can control some of your bathroom remodeling costs. In addition, you can also control costs by doing the following:
Shop around for the right contractor and right materials. Shopping around can help you maximize your investment. Work with a contractor that performs quality work to ensure that you'll get the best remodel for your money.
Know your priorities. Limit the scope of your project to those essential items that must get done to achieve your goals. Avoid scope creep by communicating your goals with your contractor and staying focused on those goals.
Avoid making changes midway through the remodel. Changes made midway through the remodel can dramatically increase the cost of your remodel - more than if you had just made those changes before signing the contract. This is because your contractor may have to undo work that is already done to accommodate your new requests. Know what you want and stick to it.
How Can You Find Out the Cost of Your Connecticut Bathroom Remodel?
Find out the cost of your Connecticut bathroom remodel by contacting a reputable contractor to get a quote. After discussing your goals for your upcoming remodel, your contractor will be able to estimate your costs and produce a bid.
Watch out for contractors that dramatically underbid the competition. It could be a mistake to hire a contractor who charges significantly less than a reputable, knowledgeable, skilled professional.
What to Know About Rising Costs Due to COVID
The pandemic has affected construction in a variety of ways. Some home remodels now cost more because of rising material costs, and some materials are in short supply. Plan to spend a little extra on your bathroom remodel, and get started with the planning early to accommodate longer supply delivery times.
Find out the Cost of Your Connecticut Home Remodel Today
If you'd like to remodel your bathroom sometime this year, get started with your home improvement as soon as possible. Contractors are very busy right now.
Get your home improvement project on the books! If you're not sure how to find a contractor for your home improvement, check out our free guide to Choosing a Home Remodeling Contractor. By educating yourself on the issues, you can hire the right contractor to get the job done.
About Kevin Ahern
Kevin is the Co-Founder of Litchfield Builders, an award-winning, industry leader with a reputation for managing projects others shy away from. They are known for their high-quality work, customer service, and reliability and though still relatively small in size, Litchfield Builders now competes with some of the areas largest firms in both the residential and commercial arenas.