Subscribe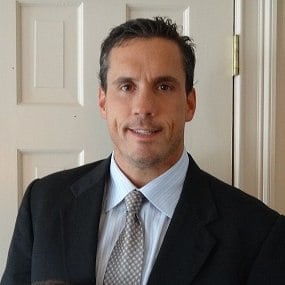 Converting attics and basements into livable spaces in Connecticut homes
Connecticut real estate is expensive, so not every homeowner who wants more space has the option of selling their house and buying a larger home. Some homeowners who struggle to find space at home eventually build an addition to their house to meet their family's needs. Other homeowners turn to attic or basement conversion to expand their living space and increase their home's value.
Attic and basement conversions are different home improvements that are often used for different purposes, but they do have some similarities to consider when you're trying to decide which type of remodel is right for your home. If you're a homeowner who needs just a little more space in the house, whether that's room for family time or another bedroom, these conversion options are available and may make all the difference for your family.
What to Know About Egress
The word egress means "going out of" or "to exit." In a structure, the word refers to the way out, and the route you take to get there. When talking about basement and attic conversions, egress is required for living spaces. When your basement or attic is turned into a living space, your contractor must create egress in order to satisfy building codes.
This may mean installing a door or window where currently no door or window exists. How many egress windows or doors your basement or attic needs depends on what you do with the living space. For example, egress is required for any bedroom-like rooms installed in your basement. However, if your basement is converted into a family room, egress may not be required.
Basement Finishing Process
Basements make excellent spaces for home offices, family rooms, game rooms and toy rooms for kids. Parents like to put family areas in the basement because kids can make messes downstairs and guests upstairs will never notice.
The process of finishing the basement starts with dehumidifying and sealing up the space, if it has a moisture problem. You'll be able to tell if your basement is damp just by the humidity in the air, but if your basement is especially leaky, your contractor may need to install or repair your home's drainage system to fix this problem before any more work can be done.
Once the basement has been sealed, dried, and protected from moisture, it's time to insulate the space, finish the walls and update the home's HVAC system to ensure the space is a comfortable temperature. For flooring, many homeowners choose luxury vinyl tile (LVT) for their basement spaces.
Basements can be dark, so you'll want to hire a contractor that has some expertise installing adequate lighting for this type of environment. As already mentioned, you'll also need to install egress for any bedrooms. Installing egress can be expensive, so if you're on a budget, you may have to reconsider your plans to install a bedroom in your basement.
Attic Finishing Process
Attics are great spaces for bedrooms, toy rooms and home offices. Unlike the basement, most attics don't have a moisture problem, so this work starts with insulating and finishing the walls, installing flooring and creating a finished space.
Attics can be hot spaces, so finishing the attic requires your contractor to install an extra HVAC unit, like a mini split system, to help keep the space cool and comfortable throughout the summer. Attics also tend to be windowless, or have very few windows, so window installation is usually an important step in this process. Small windows may not be large enough to qualify for egress, so your contractor may need to widen them to meet building codes.
Bathroom Installation
Ask yourself whether you'll want a bathroom in the space being converted. While a bathroom installation may raise the cost of the project, it can make the space more functional and comfortable.
If controlling costs is important to you, installing a half bath rather than a full or 3/4 bath will help keep costs down while ensuring you have facilities where they're needed in your house. Working with a licensed contractor will help ensure that the bathroom is permitted and installed to code.
Cost Considerations
Costs vary depending on what you're trying to accomplish, but a typical basement finishing or remodeling project can cost anywhere from $20,000 to $50,000, depending on the work that needs to be done.
While egress and bathroom installation are big cost drivers, there are other factors that can impact the final bill, including how much de-humidifying and sealing needs to be done, and what kind of flooring and other finishing materials are being installed.
ROI. Keep in mind that ROI can be high in a finishing project, because it adds a lot of living space to your home. A basement remodel, for example, has an ROI of 70 to 75 percent. While this doesn't make the final bill cost less, these remodeling projects reward you when you finally decide to sell your house.
It's worth it to hire an experienced contractor. Every contractor charges their own fees for work performed. Some contractors may charge much less for the same type of work that a reputable contractor might charge. While this may sound like a good deal, that contractor may be cutting corners in a way that could devalue your property and eventually require you to hire another contractor to repair the damage.
Hire the Right Professional for the Job
Ultimately, the quality of your basement remodel or attic finishing job will come down to the quality of the contractor you hire. Find a contractor that knows how to get the job done right. For more information about finding a home remodeling contractor in Connecticut, download the Litchfield Builder's free guide to hiring a residential remodeling contractor.
About Kevin Ahern
Kevin is the Co-Founder of Litchfield Builders, an award-winning, industry leader with a reputation for managing projects others shy away from. They are known for their high-quality work, customer service, and reliability and though still relatively small in size, Litchfield Builders now competes with some of the areas largest firms in both the residential and commercial arenas.