Subscribe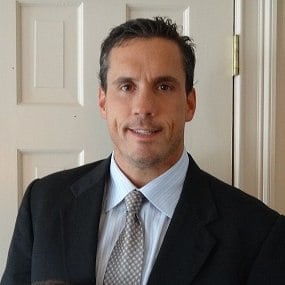 How Much Does it Cost to Remodel a Basement in Connecticut?
An unfinished basement can be a waste of valuable space. Basements provide much-needed square footage in homes, making a place where parents, kids and guests can enjoy themselves. A basement remodel is a smart way to add value to your home while also accommodating a large or growing family.
Basement remodels costs vary. If you're in the beginning stages of planning a basement remodel, this cost breakdown can help you decide whether this type of home upgrade is realistic for your household.
Keep in mind that price isn't everything. Ultimately, it's important to hire a quality contractor and get the work done right. Hiring a reputable company can help you take care of your home and make your basement remodel an investment that you can enjoy for years to come.
Why Remodel Your CT Basement?
When you're trying to find out how much your basement remodel will cost, start by assessing your remodeling goals and knowing why a remodel is the right move for your household at this time.
Benefits of Remodeling or Finishing Your Basement
There are many benefits of remodeling your basement.
Increase the value of your house. Adding space to your house should always add value. Some sources estimate that the ROI of a basement finishing project is around 70 to 75%.
Create more living space. Is your family running out of room? Finishing and remodeling your basement adds valuable space to your house.
Avoid relocation. Connecticut's housing market is tight and finding the right house can be difficult or impossible. Remodeling your basement could mean the difference between staying in your house or going through the hassle of finding an all-new house.
Relatively fast. Timelines vary, but refinishing or remodeling a basement can take about 60 days - less time than it takes to build an addition or move to a new location.
Uses for Basement Space in CT
So, what do people do with their basement remodel? Litchfield Builders has finished many basements in Connecticut. Below are some uses of basement space we've encountered.
Home office. The basement can make a surprisingly spacious and private home office, because the basement is separated from family life upstairs.
Rec room or toy room. Parents seeking an out-of-the-way place to send their kids often turn to the basement to create a rec room or toy room. Install some carpet, a few couches and some built-in cabinets for games, and you're all done.
Versatile living space. Basements make versatile living spaces. A remodel can make your household into a den, family room or an all-purpose space where you can spend time.
Wet bar, wine cellar and entertainment space. For homeowners who need someplace to entertain guests, a basement wet bar or wine cellar is a sophisticated home upgrade that makes it easier to accommodate guests.
Connecticut Basement Finishing Cost
The cost to finish a basement in CT varies, depending on the type of work being done, the condition of the basement and other factors. A typical basement finishing project may cost anywhere from $20,000 to $50,000.
The Simpler the Project, the Less it Will Cost
Turning your basement into a simple rec room or a family den will cost less than a more complex project, like a wine cellar or wet bar. Customizations and project details that raise the cost of your basement finishing project include:
Plumbing installation. Installing plumbing where no plumbing currently exists can raise the cost of your basement remodel. This includes installation of a wet bar or a bathroom.
Millwork. Do you need a shelf for an elevated train to be installed? Or maybe custom cabinetry? These customizations raise the cost of any remodel, basement or otherwise. If you're on a budget, stock cabinetry may be able to meet your needs and save you some money. Talk to your contractor.
Wine storage. Wine storage requires the room be controlled for temperature, humidity and light levels. This will increase the costs. Your contractor will provide you with a bid based on the extent of the work and scope of the project.
Dehumidification. Basements tend to be wet places, which can cause finishes like drywall and carpeting to become moldy over time. Dehumidification and de-watering systems come in many forms. Your contractor will have to assess your needs and make a recommendation accordingly.
Egress windows or doors. If your project requires an egress window or door to be installed, this could raise the cost of your project. This may be a requirement if you are remodeling your basement for the purposes of installing one or multiple bedrooms.
Other Factors that Raise the Cost of a Basement Finishing Project
There are many factors that can impact the scope of your basement finishing project. Some factors to be aware of include:
Size. The larger the space being refinished, the more the project is likely to cost. Keep in mind that economy of scale does come into play in these situations. You may pay less for a smaller basement finishing project, but more per square foot.
Damage repair. If your basement has flooded in the past, or if your basement has been kept at high humidity levels for many years, this could potentially increase the cost of your project.
Find Out the Cost With a Reputable Contractor
The best way to find out the cost of your upcoming basement finishing project is to work with a reputable contractor. Not all contractors are equipped to provide a clear, firm bid that you can count on. Work with a well-established contractor with a good reputation among homeowners in your area.
Having trouble finding the right contractor in your area?
Litchfield Builders provides an easy guide for homeowners to follow. Download our free publication, Guide to Choosing a Professional Home Remodeling Contractor today.
About Kevin Ahern
Kevin is the Co-Founder of Litchfield Builders, an award-winning, industry leader with a reputation for managing projects others shy away from. They are known for their high-quality work, customer service, and reliability and though still relatively small in size, Litchfield Builders now competes with some of the areas largest firms in both the residential and commercial arenas.