Subscribe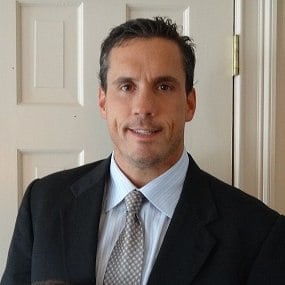 Home additions in Connecticut: What homeowners need to know
You love your home - but just want a little more space. Maybe you need a home office, or perhaps your family is growing and a new bedroom will allow you to stay where you are. A home addition is a practical way to make that happen. For less than you might spend buying a new house, you can make your current house your forever home.
The more you know about Connecticut home additions, the better. Knowing your budget, how to hire the right contractor and what's involved in creating a home addition can help you get through the initial challenges of planning such a home upgrade.
Make Goals for Your Connecticut Home Addition
Get started with your Connecticut home addition by making goals for your home upgrade. Answer the questions below to help shape the conversations you'll have with your design-build contractor.
What are you trying to accomplish? Why do you need this home addition?
Where would you like to put the addition? Most additions are built onto the back of the property because they're easier to get approved.
How much space do you need in order to accomplish your goals?
Timeline
Home addition timelines vary depending on how long it takes to find a contractor, approve a design, order materials, and so on. Material shortages in 2021 have lengthened the time it takes to receive supplies once they're ordered.
Permits also need to be obtained before work can begin. Permitting time can vary depending on how busy the permitting office is, but the average permitting time for Connecticut home additions is about 4 weeks.
Once you've made the decision to build a home addition, and you've found a contractor that works for you, here's what you can expect:
Initial consultation. During the initial consultation, your contractor will ask questions to help with the design phase. Your contractor will need to know the answers to the what, where and how many questions described above. Your contractor will also likely have some suggestions to make your addition even better. An experienced contractor knows how to solve home addition problems that most homeowners don't even anticipate.
Design. Once you've had the initial consultation, your contractor will create a design. Once the design is finalized, you'll know how much you can expect to spend on your home addition.
Gather the materials. Material supply shortages throughout 2021 have lengthened the time it takes to order and receive materials. Expect this process to take a few months.
Construction begins. Construction for a typical home addition takes about 3 months but can take as long as 5 months if you're planning a major addition like an in-law suite.
Final walkthrough/punch list. The final walkthrough happens a week before the work is finally finished. Once the final walkthrough has taken place, your contractor will finish the project and you'll be ready to move in!
Cost
The cost of a typical home addition varies depending on the scope and size of the addition. Plan to spend approximately $200 to $250 per square foot of affected footage.
What do we mean by that? Affected square footage isn't just the square footage that's being added to your home - it also encompasses any square footage that's impacted by the addition.
Example: maybe you're adding an addition to your kitchen. As a result, the entire kitchen must be remodeled, with new flooring installed, walls painted a new color, new cabinets installed, etc. The affected square footage is any square footage that's being added onto your kitchen, plus any other affected space.
Challenges of Building a Home Addition
Building a home addition causes a lot of disruption to everyday life. Living with contractors in your midst for months at a time can be stressful and also distracting. Don't plan any major family reunions or family events while your home addition is being built.
Building a home addition that works for everyone in the house can be difficult. Be sure that you're including all affected parties in the initial discussions when you're planning your home addition, to ensure that everyone's viewpoints and needs are met. Are you building a bedroom for your teenager? Include your teenager in the planning discussions to ensure that everyone is on the same page.
Choose the Right Contractor
It's vitally important to choose the right contractor to build your home addition. Look for a contractor that has experience building Connecticut home additions. You can gauge their experience by looking at their portfolio, asking lots of questions during the vetting process, and checking their references.
Contractors who build home additions in Connecticut are required to be licensed. It's also helpful to hire a contractor that is a member of professional associations. For more information about hiring the right contractor to perform your home addition, download our free guide to selecting a professional home remodeling contractor.
Ready to Begin Your Home Remodel? Get Started
Home remodels in 2021 are taking longer than in years past because of material shortages. If you're in need of a home addition to make your home a more suitable place for your family to live, get started with your home addition today.
Whether you need a new room for the coming baby or you're in need of a home office where you can comfortably work, your home addition could be finished by this time next year!
For more information about hiring a contractor for your upcoming home addition, download our free guide, or call Litchfield Builders with questions.
About Kevin Ahern
Kevin is the Co-Founder of Litchfield Builders, an award-winning, industry leader with a reputation for managing projects others shy away from. They are known for their high-quality work, customer service, and reliability and though still relatively small in size, Litchfield Builders now competes with some of the areas largest firms in both the residential and commercial arenas.