Subscribe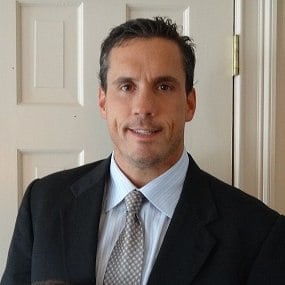 4 Common Problems in Construction Projects and How to Avoid Them
Residential construction projects are complex, so it's not unusual for problems to arise. Although every construction job is unique, the problems that can arise are not. As a homeowner, you can help prevent these issues.
Doing your research, hiring the right contractor, and taking precautionary steps to avoid problems can help ensure that your construction project will go smoothly.
Below are the four most common problems in construction projects. You'll find that most of these issues are related to one another, and that you can avoid many of them by making smart hiring decisions.
Problem #1: Contractor is Unqualified
Not every contractor is qualified to perform every residential construction project. The bigger a construction project is, the more important it becomes for the homeowner to hire a contractor with the right tools, team and abilities. It's up to the homeowner to do the research and find the right contractor for the job.
Do Your Research
Find out which contractor outfits work in your area. Look at their portfolios online, and read online testimonials from satisfied customers.
Vet Your Contractor
Before signing a contract, meet with each potential contractor in person on the job site. Discuss the scope of the job, including your remodeling goals, aesthetic tastes and budget. Ask each contractor about their experience performing similar jobs.
Get References
Before hiring a contractor or signing a contract, get references from previous customers for whom the contractor has done similar work. This will help you anticipate how the job will go, what kind of issues you can expect, and whether this contractor is right for you.
Check Credentials
Contractors in Connecticut should have a Home Improvement Contractor (HIC) license. You can check the license is active online on the state of Connecticut eLicense website. Contractors must have insurance in order to have a license, so when you hire a licensed contractor, you know that contractor will also have insurance.
In addition to licensure, you can also check for affiliations with the National Association of Home Builders (NAHB) and the National Association of Remodeling Industry (NARI). Contractors who affiliate themselves with national associations tend to be reputable and serious about their craft. These associations also provide certifications that indicate a contractor is knowledgeable or skilled in certain areas.
Problem #2: Project Goes Over Budget
Projects go over budget for many reasons. Sometimes, the project goes over budget because the homeowner is trying to do too much with too little. Other times, it happens because damage is found during the demolition phases of construction. Sometimes, projects go over budget because contractors misjudge the true cost of the job. Here's how you can prevent this:
Get an Itemized Contract
Contracts keep everyone on the same page. Get an itemized contract that includes an itemized list of expenses and allowances.
Communicate Your Budget with Your Contractor
Be up front about how much you hope to spend on your project. This will help the contractor decide if your goals for the project are realistic, given the amount of money you're able to spend.
Build In a Margin of Error
Often, contractors uncover damage like rot or mold when they begin the demolition phase of a construction project. To ensure that you have money to cover this kind of problem, add approximately 10% to 20% to any contractor's estimate. If you're getting a loan, borrow enough to cover the additional expense.
Sign Change Orders When Appropriate
A change order is an amendment to the contract that occurs while the project is taking place. Change orders typically happen when homeowners decide to make a change midway through construction.
Changes can affect the price. Insist on getting change orders with every change that is made, and ask for a running total at the bottom of every change order. This will prevent you from accidentally overspending.
Problem #3: Delays
Delays often occur when the homeowner introduces new materials or plans to an already existing project. Making a change midway through the project results in delays if it requires the contractor to undo changes that have already been made.
Delays can also occur if changes require the contractor to order a fixture or material that takes a long time to arrive. To avoid delays:
Do research in advance of beginning the project, and know what you want before you begin.
Work on construction plans with your contractor.
Maintain good communication throughout the process.
Check to ensure the contract specifies a start and stop date (this is required by law in Connecticut).
Problem #4: Miscommunications
Miscommunications can occur if a contractor is out of their depth, or if the contractor does not have effective communication practices already in place. To avoid miscommunications:
Get everything in writing.
Look for a contractor that uses project management software.
Get change orders when a change occurs.
Communicate in person the first time you discuss the job.
Avoid text message communication except when asking yes/no questions.
Contact a Qualified Contractor
When the time comes to hire a contractor, do research to find the right candidate and avoid common problems in construction projects. Get a contract, check their license, contact references, and know what you hope your remodel to accomplish.
At Litchfield Builders, we've been helping homeowners to accomplish their home improvement and home remodeling goals for over two decades.
Check out our expert guide to ensure that you have what you need when starting a remodeling project: How to Choose a Professional Home Remodeling Contractor.
About Kevin Ahern
Kevin is the Co-Founder of Litchfield Builders, an award-winning, industry leader with a reputation for managing projects others shy away from. They are known for their high-quality work, customer service, and reliability and though still relatively small in size, Litchfield Builders now competes with some of the areas largest firms in both the residential and commercial arenas.