Subscribe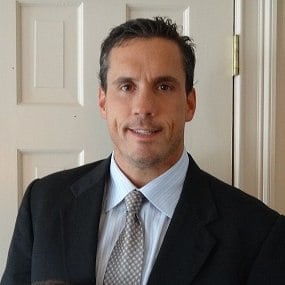 8 Benefits of Bathroom Vanities with Tower Storage
Bathrooms are naturally small spaces with little room for storage. In many bathrooms, the drawers and cabinets under the sink are the only place where clutter like shampoo bottles, soap, toothpaste and more can fit. Homeowners looking for more storage often turn to cabinets that go up, filling the space near the mirrors.
These cabinets, sometimes called towers, have many uses and benefits. Whether your bathroom is too small and cluttered, or you're just looking for a new look for your home's smallest room, we've outlined the many benefits of tower storage below.
For over twenty years, Litchfield Builders has been helping homeowners like you devise creative storage solutions for their bathrooms. We make and install custom bathroom vanities, and help customers pick out semi-custom or pre-made cabinets for their needs.
In this article, we will cover the top benefits for using a bathroom vanity with tower storage.
1. Space Efficient
Most bathroom storage is found near the ground, and the air around the ceiling is empty. Vanities with tower storage make use of that empty space around your bathroom mirror. Work with your contractor to install a tower cabinet that goes nearly to the ceiling to ensure that your cabinet makes the most of your bathroom space.
Towers are space-efficient in other ways, as well. A custom-designed tower may have as many shelves, drawers, and storage nooks as you need to put away your bathroom clutter. Work with your contractor to decide what kind of storage (drawers, cabinets, etc) are most appropriate for your bathroom.
2. Attractive
Tower storage isn't just functional, it can also be attractive. Matching the tower and bathroom vanity to the rest of the room makes your cabinet a bathroom enhancement, not just a storage solution. Work with your contractor to customize your tower storage to your bathroom.
If installing a tower on an existing bathroom vanity, match the finish, wood type, design and other features to the cabinet. If installing an all-new bathroom vanity with an attached tower, consider the moldings, paint color, flooring and other features in the room before settling on a vanity style.
3. Customizable
Tower storage can be custom, semi-custom or pre-made, so the tower you buy can be fitted to your budget and your bathroom. If you're remodeling on a tight budget, there are many pre-made tower options that can make your bathroom space more useable without draining your bank account. If you're not worried about budget and have a very particular space to fill, customizable tower storage can help. Your contractor can help you design a bathroom vanity that will fill the space to your specifications.
4. Fit More In Your Bathroom
Tower storage can easily double or triple your bathroom storage space with one simple installation. Now you can fit more shampoo, more towels, more toothpaste, more of everything in your bathroom. This is especially important if you live in a small house where you have little closet space, but even in a larger home with lots of storage space, it's convenient to have a tower cabinet where you can easily reach what you need.
5. Reduce Clutter
Clutter can make your bathroom look small, claustrophobic, and unclean. Your tower storage unit makes it possible to eliminate clutter by giving you an accessible place to store everything you need to make your bathroom an organized, comfortable space.
6. Makes Cleaning Easier
With all that clutter removed from your vanity counter, cleaning your bathroom becomes easier to do. You'll no longer have to remove the clutter from your counter before you wipe it down, which will make it easier to clean your bathroom on a daily basis.
7. Transform Your Bathroom
The best tower storage cabinets are beautiful to see and make your bathroom more beautiful to look at as well. Look at many options before settling on the right tower storage cabinet for your bathroom. By looking at different options, you can find the right tower for your space. Not sure which is best? Your contractor can point you in the direction of different suppliers to help you find the right model.
8. Create a Natural Division
A well-placed tower cabinet set on the vanity between two sinks serves as a natural divider in the bathroom, giving couples their own space and section of counter. If you and your spouse, partner or children have ever found yourselves in a fight for territory in your bathroom, the tower cabinet may serve as a landmark, creating a clear division between what is yours and what belongs to the others who use the bathroom.
Contact Litchfield Builders
Are you remodeling your bathroom? Seeking new storage solutions for your small space? What types of cabinets or bathroom vanities are you considering? Leave your comments in the box below. When it comes to bathroom remodeling and bathroom vanity installation, you've got options. Litchfield Builders would like to help you enhance your space to make it more functional. We have decades of experience working with homeowners to help them choose their cabinetry, install it properly and make other changes and enhancements to their bathroom.
To find out more about how you can make your bathroom the most functional and attractive space possible, contact a contractor who can help.
To get started with your bathroom remodel, download our free Guide: How to Choose a Professional Home Remodeling Contractor.
About Kevin Ahern
Kevin is the Co-Founder of Litchfield Builders, an award-winning, industry leader with a reputation for managing projects others shy away from. They are known for their high-quality work, customer service, and reliability and though still relatively small in size, Litchfield Builders now competes with some of the areas largest firms in both the residential and commercial arenas.