Subscribe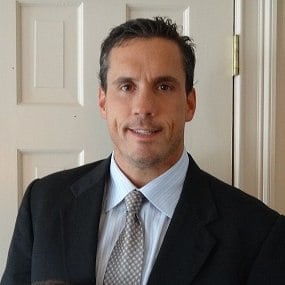 3 Affordable, Eco-Friendly Materials For Your Next Commercial Remodel
Affordable, eco-friendly materials can be hard to find. In this article, we'll touch upon some of the most popular, environmentally-friendly materials found in commercial properties around Connecticut. The following affordable/cost-effective materials can help you make your commercial building more sustainable, all while saving you money (or at least not costing you extra).
The professionals at Litchfield Builders have been helping commercial property owners make their buildings more eco-friendly for decades. We can help you choose the right materials for your budget and for your structure. We can also help you make environmentally-friendly choices for your upcoming commercial construction project.
1. Luxury Vinyl Tile (LVT)
Decades ago, vinyl composition tile (VCT) was found in commercial buildings ranging from hospitals to schools. It was desirable because it was affordable, durable and easy to maintain. However practical, VCT was not the most attractive flooring available, and the material was shut out of higher-end commercial properties. Today, that problem has been solved with Luxury Vinyl Tile (LVT).
LVT has many of the best qualities of VCT. It's durable, easy to maintain and long-lasting. LVT can be found in everything from schools to hospitals, doctor's offices, restaurants and other commercial buildings. People like LVT because it can be made to look like almost any kind of tile, from stone to wood, and it can be textured as well.
How much does LVT cost?
The cost of luxury vinyl tile starts around $2 per square foot. Costs go up as the quality goes up. Commercial property owners who want the best tile for their money can work with their contractor to choose a mid-grade LVT.
For most commercial property owners, one of the most attractive things about LVT is that it can be made to resemble more expensive materials for a fraction of the cost. Ceramic tile, for example, can cost as much as $15 or $20 per square foot. LVT can be made to look like ceramic tile while saving property owners thousands of dollars.
How is LVT Environmentally Friendly?
Some luxury vinyl tile is more eco-friendly than others. Your contractor can help you identify the most sustainable products. Eco-friendly benefits of LVT include:
Long-lasting. LVT lasts much longer than many other types of flooring. Well-chosen LVT can last 20 years or more, which means that overall your LVT will produce less waste than products that would go through many cycles of installation, removal, and disposal in the same period of time.
Less maintenance. LVT does not require refinishing nor does it require the use of strong or harmful chemicals in order to be maintained. Once installed, LVT requires little more than regular sweeping and the occasional washing with detergent.
Recyclability. Some LVT can be recycled, while other types of LVT are made from recycled materials. You'll want to read the manufacturer's specifications when choosing the right LVT for you.
2. Laminates
When some people hear the word "laminate," they think of the old laminate countertops from the middle of the 20th century. Laminate has come a long way and is now a very different product from the original countertop material of 50 years ago.
Like LVT, laminates can be made to resemble wood and other materials. They're also durable and long-lasting. They can be found on floors, countertops and can even be used as wall decorations. Laminates are now available in floating panels and can be installed easily.
How much does laminate cost?
Laminates start at around $3 per square foot to install, but many people choose mid-grade laminate for a slightly higher cost. Better quality materials last longer and save money over time.
How is laminate environmentally friendly?
Laminate can be made from the waste from other industrial processes. It is also recyclable, durable and long-lasting. Like LVT, laminate can out-perform other materials and thus does not need to be replaced as often as some other products.
3. Quartz Countertops
For many years, granite was the countertop material of choice for commercial property owners. Granite represented a gold standard because it was natural, beautiful and of course, very durable. Today, quartz is the rising star. This man-made material has all the beauty of granite but is even easier to maintain.
How much does quartz cost?
Quartz countertops start at around $50 per square foot.
How is quartz environmentally friendly?
Quartz is long-lasting, so it's less likely to end up in a landfill. Some types of quartz are made from recycled materials. Shop around to find the best eco-friendly quartz for your budget.
Work With Your Contractor
The materials above are all available for a wide range of prices and can vary in quality. Your contractor can help you choose the right quality for your commercial remodel. While it's important to save money, it's also important to find a product that will last a long time. Your contractor can help you evaluate materials for reduced environmental impact, quality and cost, to help you make the right selection for your building.
The professionals at Litchfield Builders can help you choose the best materials available in your price range. To make an appointment for a consultation, contact us today. For more information about Sustainability & Green Building in Commercial Construction, check out our online guide.
About Kevin Ahern
Kevin is the Co-Founder of Litchfield Builders, an award-winning, industry leader with a reputation for managing projects others shy away from. They are known for their high-quality work, customer service, and reliability and though still relatively small in size, Litchfield Builders now competes with some of the areas largest firms in both the residential and commercial arenas.