Subscribe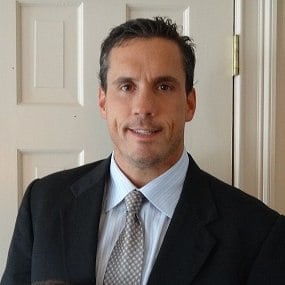 The Top 7 Advantages to Eco Friendly Building in Commercial Construction
Sustainability is a growing movement in the commercial building industry. More and more commercial building owners are seeking to perform sustainable remodels to help them save money, improve property value, attract new customers and protect the environment.
At Litchfield Builders, we help commercial property owners build sustainable, eco-friendly structures. For property owners with existing buildings, we help them perform sustainable remodels to install green fixtures and reduce their energy usage.
Below are the top seven advantages of eco friendly building. For more information about how you can make your project a success, or for more ideas about how you can improve your building's sustainability, download our free guide, Sustainability and Green Building in Commercial Construction.
1. Money Savings
Perhaps the number one reason that many commercial building owners choose to install sustainable, green fixtures is because of the money savings. Green fixtures can reduce energy usage, reduce the burden on climate control systems, and reduce a building's dependence on local water utilities.
Utilities cost money, which can drain company resources and impede a company's ability to save or invest. Installing sustainable fixtures can reduce a company's energy costs by 10% or more, depending on the changes that are made. Over time, this dramatic reduction can free up money for businesses to grow and thrive.
2. ROI
Investors like green fixtures and sustainable buildings. The energy efficient that a building is, the more money that investors will pay for that property. Eco-friendly features make buildings easier to sell. For a commercial property owner who is thinking about selling sometime in the next few years, eco-friendly remodels and upgrades make the selling process a more rewarding and profitable experience.
Sometimes it's difficult to tell which green upgrades will have the biggest impact on buyers. Getting a sustainability audit is one way that commercial property owners can identify the areas of the greatest need. Once the audit is performed, the property owner can work with their commercial contractor to decide which upgrades will be done, and how, and so on.
3. Better for the Environment
As business owners, we have a responsibility to keep our communities clean and healthy for our business, our customers, and our employees. Installing sustainable features is better for the environment. Depending on the upgrades you choose to make, you could make a significant impact on outdoor air quality or water cleanliness. You may even be able to prevent toxins from entering the ground or poisoning the plants and animals in your area.
4. Attract Customers who Support Green Businesses
Many consumers strive to support businesses that prioritize sustainability. Businesses that make an effort to be more sustainable can attract more customers who consider sustainability to be important.
Business owners who wish to attract customers who prioritize the environment can do so by advertising their green remodels as they take place. Keeping customers informed and making remodeling information public is an excellent way to draw more people.
5. LEED Certification
LEED stands for "Leadership in Energy and Environmental Design." This program, designed by the U.S. Green Building Council, is a point system for determining the energy efficiency of a building. Structures that earn enough points can become LEED certified. More points can lead to higher levels of certification.
There are many reasons to get LEED certification. To begin, LEED certification has prestige. The LEED program is very respected in the building and real estate community, so that buildings that become LEED certified have more value to buyers, and are more attractive to tenants. In addition, buildings that are LEED certified may qualify for tax breaks.
6. It's the Expectation
More and more, green building and remodeling is becoming the expectation for businesses and homeowners alike. If you're building a new construction, sustainable features will be an expectation among investors and potential buyers.
If you're upgrading your existing commercial property, new building codes may even require you to make sustainable changes like improved insulation. Talk to your contractor to find out what kind sustainable features are required or expected to be installed during your commercial remodeling or construction project.
7. Makes Your Business a Role Model
Sustainability is the way of the future, and those businesses that integrate sustainability into their building structure stand as role models for other businesses in their communities. As a commercial building owner, you can strive for excellence by making your building more eco-friendly.
As the movement grows, sustainable building practices will become more commonplace. Those businesses that were trailblazers for the sustainable movement will make it easier for other businesses to follow suit. Soon, all businesses in the area will be moving toward sustainability.
Contact an Expert in the Field
Are you going to be taking on a sustainable remodel anytime soon? What are your plans? Leave your comments in the box below.
There are many advantages of eco friendly building to your commercial property. Your building will be worth more, save your business money, attract more customers, and turn your building into a role model for other businesses in the area.
For more information about how you can make your business more environmentally-friendly, contact an experienced contractor. At Litchfield Builders, we're always happy to answer property owner questions. Call today to make an appointment and discuss your upcoming commercial remodel. Or, download our free guide, Sustainability & Green Building in Commercial Construction.
About Kevin Ahern
Kevin is the Co-Founder of Litchfield Builders, an award-winning, industry leader with a reputation for managing projects others shy away from. They are known for their high-quality work, customer service, and reliability and though still relatively small in size, Litchfield Builders now competes with some of the areas largest firms in both the residential and commercial arenas.