Subscribe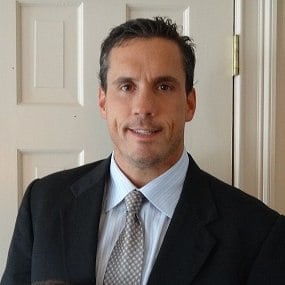 5 Creative Renovation Ideas to Transform Your Garage
Many people don't use their garage for anything more than storage, but some homeowners seeking more useable living space have been known turn their garages into unique and useful spaces for work and play. If you're thinking about renovating your garage this summer, these five ideas can help you get the creative juices flowing and can help deepen your satisfaction with the end results.
Home Fitness Center
A garage is just the right size for a home fitness center. Removing the garage door creates natural airflow in the space, making it a more comfortable area to work out. In the garage door's place, install folding or sliding doors that can be pulled back to reveal the room inside.
A garage is the perfect place for storing gym equipment like a stationary bike, rower, work bench and more. If you're serious about spending time in your home fitness center, you'll also want to install some entertainment, like built-in speakers, a wall-mounted television and a nook for holding stereo equipment.
In-Law Apartment
An in-law apartment can easily fit inside a two-car garage. In-law apartments boost property values and can become living quarters for anyone from ailing parents to teenage children who need a space of their own. When considering an in-law conversion for your garage, it's crucial to work with a licensed contractor who understands the zoning laws for your area, to ensure that your remodel is compliant with the law.
Home Office
A detached garage can make a perfect home office because it forms a natural space where you can get work done away from the other members of your family. In addition to refinishing the walls and floors, consider installing custom millwork like shelving, cabinetry and a built-in desk. Creating permanent storage space and a built-in workstation will ensure your garage is functional as well as attractive.
Home Addition
Attached garages make wonderful home additions, giving your family space it needs to grow. Whether you require a family room, den, additional bedroom or a larger kitchen, a garage conversion can make your home spacious enough to accommodate your needs. Sometimes a garage conversion can involve tearing down a load bearing wall and other important parts of your house, so it's important to work with a contractor who has the skills and experience required to make these changes safely and in compliance with building codes.
Play Room
Garages make natural play rooms because they're often somewhat separate from the rest of house, which can help isolate noise and mess. As with the fitness center remodel, keep the frame for the garage door and install sliding or folding doors to open out onto the lawn. This enables the room to get fresh air and can give the kids space to run and play.
Whatever your plans for your garage, Litchfield Builders is your source for good design and craftsmanship. We'll help you turn your garage into the play space, work space or living space that you've been fantasizing about. For a quote, contact us today!
About Kevin Ahern
Kevin is the Co-Founder of Litchfield Builders, an award-winning, industry leader with a reputation for managing projects others shy away from. They are known for their high-quality work, customer service, and reliability and though still relatively small in size, Litchfield Builders now competes with some of the areas largest firms in both the residential and commercial arenas.