Subscribe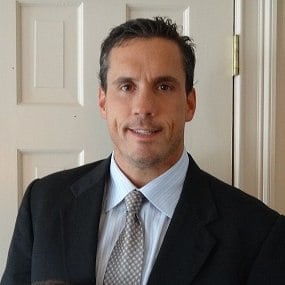 20 Home Remodeling Apps That Will Help You Plan For Your Connecticut Home Remodel
Remodeling in Connecticut can be a long process, with lots of planning and execution required. Mobile applications relating to home improvement can expedite the process and may even make remodeling more fun.
The following home remodeling apps simplify the remodeling process by helping homeowners make decisions and by showing them the best path for meeting their home remodeling goals. Modern home remodeling apps are varied in their approach to problem-solving, but many homeowners are unaware that these apps even exist.
At Litchfield Builders, we want homeowners to have all the home remodeling tools available at their disposal. We know this helps the home improvement process go as smoothly as possible.
In this post, we'll talk about some of the best mobile apps for homeowners who are starting a home remodel.
Interior Design
Connecticut homeowners often struggle to find the right interior designer. Interior design apps help homeowners focus on the aesthetics of their home remodel, so their finished project will be beautiful and add value to the house. Some apps can also help homeowners find an interior designer that works for their project.
Houzz Interior Design Ideas
Houzz Interior Design Ideas is a one-stop-shop for homeowners seeking ideas and products to help them with their remodel. CT homeowners can use this app to buy lighting, furnishings, and accessories, and find remodeling professionals in their area.
They can also find inspiration in Houzz's extensive photo library of home improvement projects. It's worth mentioning that the team at Litchfield Builders uses this app also because the Houzz photo library comes in handy during home remodeling consultations.
Home Design 3D
Home Design 3D enables users to design a floor plan, view photo-realistic 3D renderings, and add furnishings. This is an excellent app for Connecticut property owners who hope to build a home or add an addition to their existing house.
Room Planner Home Design
Similar to Home Design 3D, the Room Planner Home Design app enables users to design a floor plan and fill imagined rooms with furnishings. The app also enables the user to control texture and colors. Homeowners can use this app to start building projects, show your Connecticut contractor their ideas for their upcoming remodel, or imagine changes to existing rooms.
RoomScan Pro
RoomScan Pro provides different ways for homeowners to design their floor plan, including an ingenious function that works by tapping the phone against the walls of the room. RoomScan Pro can help homeowners design their home's exterior as well as interior, and can be useful for designing gardens.
Measurements
Taking measurements can be a pain. These apps help homeowners take or save measurements with accuracy and ease.
Photo Measures
The Photo Measures app enables homeowners to take pictures of their room and save the measurements against the photographs. Photographs with measurements can be used again and again for multiple projects or may be shared with others as needed.
Roomle 3D & AR Room Planner
The Roomle 3D & AR Room Planner is a comprehensive home remodeling app that helps homeowners design floor plans and use augmented reality to populate existing floor plans with furniture. The AR Room Sketching feature allows Connecticut homeowners planning their remodel to measure and draw rooms and create a floor plan of any scanned room.
Magicplan
By simply taking a picture, Magicplan users are able to create a floor plan, furnish the plan, create a virtual tour and make notes of future projects. This may be a helpful app for home buyers who want to list projects they'd like to complete as soon as the house has been purchased.
Measured by Lowe's
Measured by Lowe's is a simple app that enables the user to take a digital measurement of anything they want, including rooms, windows, closets and curtains. This handy app is helpful when a tape measure is not easy or practical to use.
Hover
With the Hover app, users can get accurate estimates without a tape measure. Use Hover to calculate roofing squares, surface area, and linear feet. This is a new app that we sometimes use at Litchfield Builders.
Painting
Painting projects require homeowners to make tough decisions about paint colors. These apps make it easier.
ColorSnap Visualizer
The ColorSnap Visualizer is another tool used by the team at Litchfield Builders. Using this app, you can use augmented reality to visualize what your walls would look like with a different color. You can also use the app to match colors from a photo to any color in the Sherwin Williams palette. Speaking of which - if you're looking for Sherwin Williams paint in CT, this locator can help.
ColorSmart
This app designed by Behr paint company allows the app user to browse through Behr paint colors, sample paint colors on interior walls, photo match colors, save images, and "paint" a room using touch technology. Wondering where you can buy Behr paint in CT? Check it out.
PANTONE Studio
PANTONE Studio allows the user to create and share palettes through their social media and Cloud account. This is a good tool for homeowners to use when sharing palettes with interior designers and contractors.
Color911
Color911 app users are able to select colors from photographs, create color palettes, organize palettes and share or email palettes as desired. This is a great tool for communicating with potential designers, architects, and contractors. Homeowners can also use this app to share palettes with friends and get feedback before starting a painting project.
Decorating
Decorating is one of the most enjoyable aspects of the Connecticut home remodel process! These home remodeling apps can help.
roOomy
The roOomy app enables users to browse furniture, buy from retailer sites, and use augmented reality to view potential products in the home.
IKEA Place
Making a trip to the IKEA in New Haven any time soon? App users with IKEA Place are able to shop for IKEA furniture and use augmented reality technology to drop images of IKEA furniture into pictures of the home so that homeowners can decide for themselves whether or not to make a purchase.
Maintenance
Home maintenance can be overwhelming for homeowners, but these apps make it easier to keep track of and complete projects.
BrightNest
The BrightNest app enables homeowners to save home improvement reminders, view tips, and explore articles relating to home improvement and design.
Housepad App
The Housepad App is a good app for tracking potential projects and organizing the home. Lists can get shared and stored for future reference. This is a great app for home buyers who have a lot going on and who want to stay organized.
HomeZada
HomeZada allows users to inventory and track items in the home, either for organization purposes or even for insurance reasons.
iHandy Carpenter
The iHandy Carpenter app is five tools in one, including a plumb bob, bubble level bar, surface level, ruler, and protractor. The app requires some calibration and then it's ready to use.
Handy.com
The Handy.com app makes it easy to book home maintenance services, so users can save time and energy on home improvement projects.
Starting a Home Renovation or Improvement Project in Connecticut?
These home remodeling apps are a great foundational piece when planning out your upcoming project. From a simple fixer-upper to complex renovations and remodels, it's important to plan ahead and have the right people in place to get the job done right.
In order to find the right people for the job, you need to know exactly what you need from a contractor. To help you get started, check out our Free E-book, How to Choose a Professional Home Remodeling Contractor. We'll help you take the guesswork out of hiring remodeling professionals in Connecticut.
About Kevin Ahern
Kevin is the Co-Founder of Litchfield Builders, an award-winning, industry leader with a reputation for managing projects others shy away from. They are known for their high-quality work, customer service, and reliability and though still relatively small in size, Litchfield Builders now competes with some of the areas largest firms in both the residential and commercial arenas.