Subscribe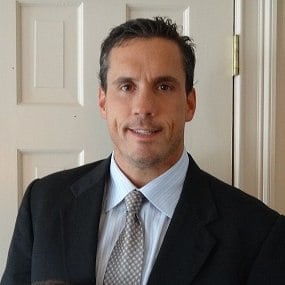 Why You Need a Design Retainer for a Large Renovation Project
Improvement projects like remodels and home additions are multi-step projects that require a great deal of planning. Sometimes, a part of the planning process is the creation of a drawing or design for approval. Litchfield Builders employs in-house designers who work with homeowners and property owners to bring their projects to life.
Occasionally, homeowners are surprised that the design process requires a retainer. If you're experiencing this for the first time, it helps to understand why this is necessary and how the design process benefits you.
In this article, we'll go over the various steps of creating professional construction design, from start to finish, and we'll also explain the reasons for a retainer.
What is a design retainer?
A design retainer is a payment for design services. Litchfield Builders charges a modest fee for design services when design-build services are appropriate for the project.
How does the design process work?
The creation of a construction design is a multi-step process. Once you understand how the process works, it will be easier to understand why a retainer is necessary.
Consultation. Before design begins, you'll have a consultation with our designer. Our designer will ask many questions about your project, including your budget, goals, preferred materials, location, and aesthetic preferences. Our designer will help decide whether your project is realistic given your goals, budget, and more. If you're interested in proceeding after the initial consultation, we'll move on to the next step of the process.
Design contract. Once the consultation has taken place, we'll draft a contract that outlines the scope of the project, project goals, costs, and more. We never charge a fee without first getting homeowner approval, so this part of the process requires you to sign the contract and then pay the fee. The design retainer must be paid before the design process can begin.
Design. Once you've signed the contract and paid the retainer, the design work begins. Designs can be finished in a matter of weeks, usually within about 30 days, depending on our workload and also how quickly you're able to respond to questions and provide feedback. Our designers are skilled in CAD (computer-aided design) software, which allows them to create vivid and attractive design images that make it easy to imagine what your project will look like when it's completed.
Feedback. You'll be given a chance to review the designs and provide feedback. It's common for homeowners to have feedback and changes. The contract outlines the process for making changes and how that impacts the retainer. Work will not begin on your project until you're satisfied with the drawings.
When should you expect to pay a design retainer?
Expect to pay a design retainer when you hire Litchfield Builders to complete the design for your upcoming home improvement project. Not all projects require Litchfield Builders to create a design for you. Some projects are so simple that designs are not necessary at all.
A front door replacement, for example, is a project that requires no designs or drawings. Once you've picked the front door for your home, we'll send a skilled worker to your home to complete the installation.
Other projects are designed by an architect. You'll pay the architect the fee they charge, instead of paying a fee for design services from Litchfield Builders. Architects typically perform design services for larger and more complex projects. Some homeowners prefer to work with an architect because of the level of service that architects provide. If your project is better served by an architect, we'll let you know.
How much does the design retainer cost?
Most of the time, the design retainer costs approximately 2% of the final estimated cost of the project itself. You're alerted to the cost in advance and do not have to pay unless you'd like to proceed with design services from Litchfield Builders.
When the design is complete, what are the deliverables?
When your designs are complete, you'll receive an existing condition drawing, an illustrated 3D design of the finished project, and a proposal that outlines the scope of your project. The proposal will give the final cost and will outline the scope of work in a detailed way. If you're not ready to move forward, you'll still receive your drawings.
Is it better to get design services for my project from an architect?
Some projects definitely require the services of an architect. We will let you know if that is the case for your project.
Some projects do not require the services of an architect, but if you feel that you would be better served by an architect, we can help you find an architect, or you may find one on your own.
Have more questions about design-build services in Connecticut? Contact us.
Not all contractor companies in Connecticut are able to provide design-build services to clients. Working with a design-build contractor can help streamline your project, so your home addition can be built efficiently. We've been offering design-build services to our clients for decades, and are experienced in answering questions about this particular subject.
To find out more about how to get started with your design-build project, or to ask questions about how design-build projects work, contact us. If you have questions about hiring an experienced contractor for your project, check out our free Guide to Hiring a Professional Home Remodeling Contractor in Connecticut.
About Kevin Ahern
Kevin is the Co-Founder of Litchfield Builders, an award-winning, industry leader with a reputation for managing projects others shy away from. They are known for their high-quality work, customer service, and reliability and though still relatively small in size, Litchfield Builders now competes with some of the areas largest firms in both the residential and commercial arenas.