Subscribe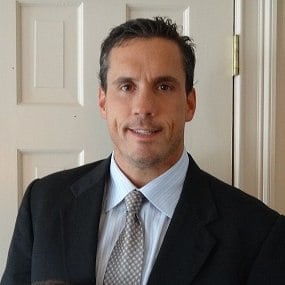 Why a Home Remodel is Essential for Aging in Place
Aging in place is the goal of many seniors, because home is comfortable and relatively inexpensive. In addition, staying at home versus moving into an assisted living facility or nursing home means maintaining independence, freedom and comfort. However, many seniors cannot age in place at home without making certain changes to their house. Homes can be hazardous places for seniors if they are not first modified to meet the needs of the individual. As a result, home remodeling is an important part of aging in place.
Aging in Place Remodeling Goals
The changes that a home must undergo to create a safe environment for an older occupant are varied. Some seniors struggle with balance while others lose dexterity in their hands. Some seniors are wheelchair bound, others must use a walker. Home remodeling can accommodate these limitations and make the home safer and more comfortable over all.
Safety
Safety is one of the most popular reasons that seniors remodel when aging in place. Some of the safety changes that seniors make are small and unobtrusive while others are more obvious.
Handrails on the walls can help seniors in all rooms, from the bathroom to the bedroom.


Nonslip floors prevent accidents in the bathroom and kitchen. In homes with hardwood, installation of carpeting can prevent slips and falls.


Additional lighting can help prevent accidents by preventing seniors from tripping over or running into items in dark rooms.
Comfort
Many aging in place home remodels help seniors feel comfortable in their own home. Even before an accident happens, some seniors make changes to their property that allow them to feel greater independence and confidence in their own ability to take care of themselves. This increases their comfort in their own home, and improves the experience of aging in place. By improving the senior's quality of life, smart remodeling projects help enhance the aging in place experience.
Makes Self Care Easier
One of the reasons that many seniors choose to move into a nursing home or assisted living facility is that self care can be a challenge for older members of the population. Everyday tasks like bathing, cooking, cleaning and moving around the house are more difficult for seniors who have problems with eyesight, manual dexterity, aching joints and limited mobility.
Home remodels enable seniors to overcome these challenges by fitting the house to the needs of the person. By making cleaning, bathing and other everyday activities easier to complete on their own, well chosen home remodels make it easier for seniors to stay independent.
Maintain Independence for Longer
Eventually, some seniors may find that they must move into an assisted living situation in order to be safe. However, home remodeling helps seniors maintain independence for much longer. By giving seniors confidence they need to stay independent and by preventing accidents, smart home remodels can help seniors maintain a healthier body and spirit, which can extend the ability of the senior to age in place.
In addition, by making the home a safer place to live, home remodels enable seniors to stay in the house and hire in-home care rather than move to a facility that is more specifically designed to meet the needs of an older person.
Home Remodeling Projects to Consider
There are many home remodeling projects that seniors may consider as they age in place. Many of these home remodeling projects are precautionary, having more to do with safety and prevention of accidents than accommodations for seniors with specific conditions. Seniors who have specific conditions to consider should work with their doctor and contractor to determine which accommodations will be best for their needs.
Hand Rails
Hand rails are most commonly installed in showers and next to the toilet, to help seniors engage in bathing procedures and bathroom self care. In reality, hand rails can be installed anywhere in the home, including along side the bed, near cabinets in the kitchen and alongside a favorite chair.
Walk-in Shower
Stepping up over the edge of a bathtub or the curb of the shower can be dangerous for seniors who have trouble with balance and muscle strength. Walk-in showers, also known as curbless showers, have nothing for a senior to step over. In addition to being senior friendly, curbless showers are also popular in interior design at the moment. Installing a new curbless shower in the home can help make the home more attractive to buyers when the time comes to sell.
Widening of Doorways and Hallways
Narrow doorways and hallways can present a challenge to seniors with mobility troubles. This is especially true of seniors who use a walker or wheel chair to move around the house. Widening narrow doorways and hallways can help ensure that seniors can get around the house independently.
Raised Toilet Installation
Toilets are low to the ground and sitting down on a toilet requires a lot of muscle strength from seniors. Some seniors can fall and hurt themselves easily when using the toilet independently. Installing a raised toilet can make getting onto and off of the toilet easier for an older person..
Move the Master Bedroom to the First Floor
Second floor master bedrooms can be dangerous for seniors who have trouble maneuvering stairs. Moving the master bedroom to the ground floor makes it possible for the senior to go to bed in safety and comfort.
Add Lighting
Extra lighting inside and outside the house can prevent accidents like slips, trips and falls. In addition, motion-activated exterior lighting can help ward off possible intruders and can thus increase a senior's sense of security in his or her own home.
Install Exterior Pathways
Exterior pathways make it possible for seniors to get around on their own property without worry about tripping on a root or slipping in mud. This can make it possible for a senior to consider maintaining their own yard.
Contact Litchfield Builders for Aging in Place Remodeling
What aging in place home remodels are you thinking about making to your home? Leave your comments in the box below! Aging in place can improve a senior's quality of life into old age. By enabling an older person to stay in the home where he or she has peace, comfort and independence, aging in place accommodations can help build up the mind, body and spirit of an older adult.
At Litchfield Builders, we make many changes in the home that help with the aging in place process. From handrails to non-slip floors, we can help seniors. To click and download our Home Remodeling Toolkit or our Aging In Place Home Remodeling Guide, check out our website. To get started with a quote, contact us today for an appointment.
About Kevin Ahern
Kevin is the Co-Founder of Litchfield Builders, an award-winning, industry leader with a reputation for managing projects others shy away from. They are known for their high-quality work, customer service, and reliability and though still relatively small in size, Litchfield Builders now competes with some of the areas largest firms in both the residential and commercial arenas.