Subscribe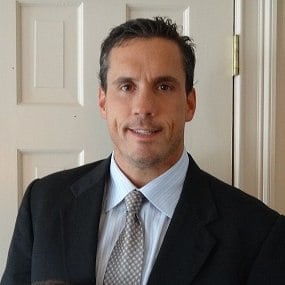 What is the Difference Between an In-Law Suite and Accessory Dwelling Unit
If you need to add living space to a property, you might be considering building an accessory dwelling unit (ADU) or an in-law suite. Each building project has advantages as well as disadvantages.
It's important to consider your needs and the specifics of each project before deciding which type of project is right for your home. Factors like budget, available space, and intended use for the project should all be taken into consideration when trying to decide which type of structure is best for your home.
Structural Difference
An in-law suite is an attached addition, usually consisting of a bedroom, bathroom and living space. The suite may have a kitchenette (countertop, sink), but not a full kitchen. Typically, this type of suite is built on the first floor to accommodate older residents that have trouble going up and down stairs.
An accessory dwelling unit is a separate structure that is not in any way attached to the house. The ADU may be built in the backyard or to the side of the house. ADUs come with a water source, sewage source, and cooking source to make the home livable.
Permitting Difference
Permits are required for each type of structure. Your contractor can get the permit for you.
Cost Differences
If you're thinking about building an ADU or an in-law suite for your home, plan to spend about $250 to $300 per square foot for each type of structure. Larger structures may cost more, but economies of scale can mean a lower cost per square foot. Finishes, fixtures, and features also impact the cost. To find out how much your project will cost, contact a reputable design-build contractor in your area.
Which Type of Structure Should You Build?
There are many factors that should be taken into consideration when you're trying to decide whether to build an in-law suite or an ADU.
Zoning and permitting. Some Connecticut municipalities make it easier to build an ADU or an in-law suite than others. If your city or town discourages the construction of either of these types of structures, this is something important to consider when trying to decide which one to build. If your town limits the construction of these structures, you may not be able to really build the type of structure you want - even if it is not explicitly forbidden. Stay flexible and find out in the initial planning phases whether the building you'd like to construct is feasible.
Not sure what your local zoning and permitting office says about ADUs and in-law suites? Most zoning departments are located in city hall. Contact your city hall to get connected and find out more.
Do you have space? An ADU is usually built in the backyard, where space may be limited. An in-law suite must be attached to the house and is typically built on the first floor. Consider where these structures would be placed on your property. If you're not sure, talk to a contractor to find out what's realistic, given the size and layout of your property and existing structures.
Which type of structure will meet your family's needs? If you're considering an in-law suite or an ADU for your home, have some conversations with the individuals affected by the building project, including the family members who are planning to live in the new space. Get answers to questions such as:
Will we eat meals together? When and how often?
Will we have a shared living space?
How often will we spend time together?
Will we share any facilities, such as a kitchen, utility room, etc?
Since the in-law suite is attached to the main house, this type of addition will allow occupants of the main house and suite to mingle. Since an ADU is separate from the main house, this allows for more independent living for both parties. Answers to these questions may decide the matter for you. Have these conversations before meeting with a builder about the construction project, so that everyone is on the same page.
Which Type of Structure Is More Popular: In-Law Suite or ADUs?
In-law suites have been popular for years, but ADUs are becoming more common, especially in Connecticut's urban areas. Each type of structure can make your home more desirable to home buyers if you're thinking about selling in a few years and trying to decide which type of structure will be most marketable.
Building An ADU or In-Law Suite? This Is the Process
If you're ready to move forward with the construction of an in-law suite or an ADU, here's a basic summary of the construction process.
Vet contractors. Meet with at least three contractors before choosing the right builder for your project.
Approve designs. You can hire an architect to design your project or work with a design-build contractor. Architects offer a high level of customization, while design-build contractors allow for a streamlined design and construction process. If you're not sure whether you're in need of an architect or a design-build construction company for your design project, talk to your contractor. Your contractor can make recommendations based on your project goals.
Sign a contract/order materials. Once you've signed a contract, your builder can order materials to get started on your project.
Construction. Construction of an ADU or in-law suite can take months. Once the work is done, you'll have a new, attractive, and functional space where someone can live.
Want More Information? Talk to the Experts
Building an in-law suite or an ADU can help you meet goals for your living space, while also providing a space for family or friends. If you're considering building either one of these structures for your home, talk to a licensed, experienced Connecticut contractor. Download Litchfield Builder's free guide to finding a contractor today.
About Kevin Ahern
Kevin is the Co-Founder of Litchfield Builders, an award-winning, industry leader with a reputation for managing projects others shy away from. They are known for their high-quality work, customer service, and reliability and though still relatively small in size, Litchfield Builders now competes with some of the areas largest firms in both the residential and commercial arenas.