Subscribe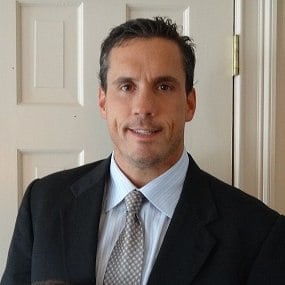 What Determines the Price of a Deck in Connecticut
Building a deck in CT costs anywhere from $20,000 to $60,000 - but why the range? What factors determine the price of a deck addition in Connecticut? The answer is more complicated than you might think. Materials, labor, permitting, code requirements, shape, size, and scope all play a role in the cost of deck construction in Connecticut.
Working with a reputable contractor is important because your contractor will keep you informed about costs and help you understand how costs are impacted. Once you understand how these variables make the cost go up or down, you can control your budget and keep your deck construction cost reasonable.
What Dictates the Price of a Deck
Material
Years ago, standard decks were made from pressure-treated wood or durable, rot-resistant wood like cedar or mahogany. Today, homeowners have a new material option to consider when they're building their deck at home: composite wood.
Made from a combination of wood pulp and resin, composite wood looks so much like natural wood that it's hard to distinguish. It also lasts much longer.
The only downside to composite wood? It costs more upfront. Standard composite wood costs approximately $10 to $24 per linear foot, whereas pressure-treated wood costs approximately $1.50 per linear foot. Woods like cedar cost more in the $4 to $9 per linear foot range.
Something to keep in mind: cedar, mahogany, ipe, and Capelli all need regular refinishing or painting, or the wood will eventually rot. This adds to the cost of owning a natural wood deck over time, so even if it seems cheaper upfront, it may not be. Remember too that a wooden deck may not last as long as your composite deck, so even if the composite deck costs more upfront, you'll be paying more for wood replacement and repair.
Labor
You may or may not be able to tell how much your contractor is charging for labor, depending on how they write their bid. Just know that a deck bid will involve labor charges, and in this case, cheaper is not always better.
In fact, cheap labor can create big problems with an important home addition project like a deck addition. Low-cost labor may be too unskilled to do the work well. Contractors who cut corners with their employees may also be cutting corners in other ways, leading your deck to fall apart or need repairs soon after it's constructed. You should hire a contractor that you can afford, but not the cheapest contractor available.
Permitting
A deck addition in Connecticut needs a permit. Permits are an important part of the building process because permitted work is work that is deemed safe. It takes about a month to get a permit, but this shouldn't slow down your project because your contractor can use that time to buy materials and have them shipped to your job site. Permitting costs vary from one community to the next.
Code Requirements
Code requirements regarding decks have changed a lot in recent years. At one time, decks were held in place with lag bolts and nails. Recent code updates have made decks safer and less likely to tear away from the side of a house - but this also impacts the deck's cost.
Use of safety anchors and hundreds of metal brackets makes decks nearly as strong as the homes they're attached to, but this can also raise the cost of building your deck by as much as $1,000, depending on the deck's size and other factors. Unfortunately, there's no safe way to get around this cost when you're building a modern deck. Brackets are what make your deck sound and stable, and thus are a requirement on any standard deck.
Deck Size and Scope
Standard decks are about 10 x 12, but decks can be as large as homeowners want. Some decks are even as large as 1,000 square feet.
Standard decks may consist of little more than a decking, railing, and staircase, but larger decks can include features like specific zones for activities like eating and lounging, built-in furnishings, lights, fire pits, and more. All of these features add to the cost.
Another feature that can add to the scope of your deck? Curves. Composite decking can't be purchased in curved sections, but with the right tools, composite decking can be heated up and bent to the desired shape in a time-consuming, delicate process. If you want this kind of feature in your deck, talk to your contractor to find out if this will fit your budget.
Design Costs
Complex projects need a design. Simple decks don't require a special design, but larger and more complicated decks may. Design fees vary from one contractor to another. At Litchfield Builders, design fees may cost about 1.5% of the final project cost.
Can You Save Money By Rebuilding a Deck?
It's not unusual for homeowners to ask whether they can save money by rebuilding their old deck. While this is a good idea, in theory, it's almost impossible to rebuild a deck because of the changes in code requirements in the last several years. It's rare to take apart a deck that's been constructed according to codes, so most of the time, old decks have to be removed and an all-new deck constructed in its place.
Build the Best Deck - Choose the Right Contractor
Ultimately, the cost and quality of your deck will likely be linked. Good quality decks aren't cheap, but they are built to last. When you work with a skilled, reputable contractor, quality follows. For more information on how to choose the right contractor, check out the free publication from Litchfield Builders, How to Choose a Professional Home Remodeling Contractor.
About Kevin Ahern
Kevin is the Co-Founder of Litchfield Builders, an award-winning, industry leader with a reputation for managing projects others shy away from. They are known for their high-quality work, customer service, and reliability and though still relatively small in size, Litchfield Builders now competes with some of the areas largest firms in both the residential and commercial arenas.