Subscribe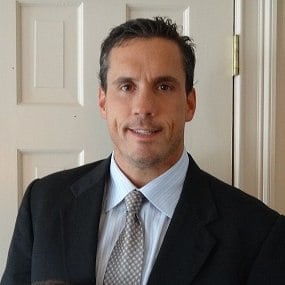 Top 4 Exterior Materials for Commercial Buildings in Connecticut
The climate in Connecticut creates a harsh environment to build and maintain a commercial structure. Freezing winters, humid, hot summers, and periods of drenching rain in all seasons can lead to wear and tear on commercial buildings. It's important to choose an exterior siding that can withstand exposure to the elements.
When deciding what kind of exterior siding to use on your building, work with a commercial contractor that knows the options and can answer your questions about each siding type. Working with a reputable construction company can make a big difference.
Litchfield Builders helps Connecticut business owners navigate the decision-making process during commercial construction projects. For more information about commercial remodeling and how to navigate the commercial building process, download our free publication, Sustainability and Green Building in Commercial Construction.
Steel
Pre-packaged, custom designed steel buildings are practical, easy to install, and budget-friendly. Steel is used on agricultural buildings and multi-purpose outbuildings on commercial properties. Some benefits of steel in commercial construction:
Affordability - Steel buildings are easily produced, with no frills, so they can be purchased at a relatively low cost.
Durability - Buildings made of steel can last for decades with minimal maintenance, even in Connecticut's harsh climate.
Fire-proof. Steel doesn't burn, so for certain industrial and commercial applications, a steel building is ideal.
Stucco
Stucco is popular because it's a flexible material that's good for design purposes. It can be molded into unusual shapes, and may be given compelling textures, and if installed correctly, stucco is a long-lasting material.
In Connecticut's harsh winters and long summers, stucco provides some insulation that can help your commercial building maintain energy efficiency. The material is also forgiving of cracks and small imperfections, which can be easily hidden by caulk and paint.
Color matching - Stucco can be painted any color to reinforce your company's branding.
Durability - Stucco wears well and with regular maintenance, can last indefinitely.
Flexibility - This material can be molded to a building of any shape and can be textured as desired.
In Connecticut, stucco is typically found on restaurants, office buildings, big box locations, retail locations, and more.
Brick
Brick has a long tradition in Connecticut. Many older, historic buildings are made from brick, so today's brick veneer can replicate the look of a historic structure. This makes brick veneer popular in downtown locations and in small towns where old and new buildings stand side by side.
Brick is installed over a wood frame that allows the building to "breathe" and shift as needed, so the brick veneer siding can endure many types of weather, including Connecticut's extreme cold and heat.
When installing brick veneer, it's important to choose a construction company that has experience working with this material. Veneer must be installed to ensure that drainage is possible and the interior structure is protected. If the structure is not built properly, mold and mildew could become a problem in a short span of time.
Solid appearance - Brick conveys an appearance of strength and stability.
Timelessness - Brick never goes out of style.
Affordability - Brick veneer is a relatively affordable siding material that's easy to maintain over time.
Brick veneer is found on doctor's offices, law offices, restaurants, retail locations and more. Brick comes in many colors, so work with your Connecticut commercial contractor to choose the right product for your building.
Non-Brick Masonry
Non-brick masonry is similar to brick veneer. It's a breathable, porous material that conveys an appearance of solidity and stability. Like brick veneer, weep holes are used on stone veneer to promote drainage. Proper installation is important or moisture can become a problem.
Commercial property owners have many options when picking masonry, because stone veneers come in many types. The best way to pick is to view samples in person, touching and examining each siding option.
Masonry comes in two different types: rubble masonry and ashlar masonry. Rubble masonry has the look of unfinished, raw stone, while ashlar masonry has the look of a stone that's been cut into a shape for the purposes of building. Work with your project designer to choose the type of masonry that's best for your structure.
Solid appearance - Masonry conveys an appearance of strength and fortitude.
Timelessness - Masonry has been used for hundreds of years, and thus has a timeless quality that appeals to many business owners.
Easy to maintain - Once installed, masonry requires little maintenance in order to look its best.
You can find stone veneer on buildings like law offices, retail locations and restaurants. Like brick, non-brick masonry is often found in historic districts to help modern buildings blend into the surrounding environment.
Get the Most From Your Commercial Exterior
Often, caulk on your building's siding is the first thing to deteriorate. About every five years, you'll have to scrape away old caulk and install new. Doing this prevents water infiltration and protects the structure from mold, mildew and rot. No siding is maintenance free, so talk to your Connecticut contractor during the installation process to find out what needs to be done to maintain your building.
Building a Commercial Structure? Get Started Today
Litchfield Builders is known for working with clients to ensure a smooth remodeling or construction process from start to finish. If you're trying to choose siding material, we'll help you pick a material that fits in your budget and performs to your standards.
To find out more about building or remodeling a commercial structure, contact Litchfield Builders for a free consultation. You can also download our free publication, Sustainability & Green Building in Commercial Construction. Our online guide can answer your questions about the building process.
About Kevin Ahern
Kevin is the Co-Founder of Litchfield Builders, an award-winning, industry leader with a reputation for managing projects others shy away from. They are known for their high-quality work, customer service, and reliability and though still relatively small in size, Litchfield Builders now competes with some of the areas largest firms in both the residential and commercial arenas.