Subscribe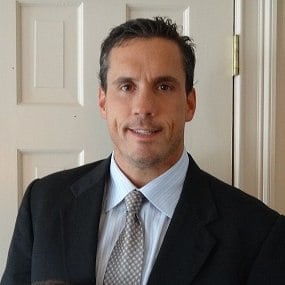 Timeless Bathroom Remodel Features for your Connecticut Home
Bathrooms can be a place of luxury, no doubt, but they're especially luxurious when they're well decorated and well-designed. From Shaker style cabinetry to stone countertops, these timeless features have been found in Connecticut homes for decades - and for good reason. In this article, we'll go over tried and true bathroom fixtures that homeowners turn to for elegance, beauty and total functionality.
Before getting started with your bathroom remodel, hire a Connecticut contractor that can perform quality work, thus adding value to your home. To learn more about hiring a Connecticut residential contractor, download our free guide. If you've selected a contractor but haven't decided what features to include in your bathroom, read on. We can help.
Shaker Style Cabinets
Nothing says timeless like Shaker style cabinets. These boxy, simple cabinets have elegance and grace. Shaker style cabinetry is easily identified by its plain-faced cabinet fronts with boxy edging, lending a hint of decoration to an otherwise very utilitarian design. These cabinets are popular because they're so easily matched to a variety of interior decor styles, from modern to traditional.
Shaker style cabinets are easily painted in different colors, or stained as needed. When you're selecting cabinets for your bathroom, here's what to consider:
To paint or not to paint? Once the wood has been painted, it's very difficult to return to a natural wood color. If you're on the fence about staining or painting, install stained wood. You can always paint later.
Which wood type? Different types of wood have different grain patterns and colorings. Choose the wood type that works best in your bathroom.
What type of hardware? Decide whether to install metal hardware or wooden handles.
Your contractor can direct you to a cabinet supplier where you can view the different options in a showroom. Talk to your contractor to get advice on this issue.
Stone Countertops
Stone countertops are highly durable, long-lasting, and beautiful, so it's no wonder that stone is a favorite of homeowners. Some types of stone require more maintenance than others. The look of each stone type can vary, too, so it's important to know the different qualities of each before selecting the type of stone for your bathroom.
Granite
Granite is an exceptionally hard, porous stone. It comes in many colors, usually speckled but sometimes veined. Granite can absorb liquids like water and oils, and thus can be stained. To prevent the stone from staining, granite needs to be sealed on a regular basis.
Marble
Marble is a soft stone that's easily chipped and scratched. Like granite, it comes in a variety of colors, though most homeowners choose marble in a shade of gray, cream, or white. Also like granite, marble is easily stained, and therefore needs to be sealed. Some marble contains deposits of iron, which can rust in a high-moisture environment like the bathroom.
Quartz
Quartz is a man-made stone created from resin and crushed stone dust. It can be manufactured to look like a variety of other stone types and can be found in many colors. Quartz is a relatively new product that's recently become very popular because it requires no sealing and is naturally stain resistant.
To decide which type of stone is right for you, visit a stone fabricator or supplier and view the different types of stone in person
Tile Flooring
Tile flooring comes in so many colors and shapes, it's no wonder that it's such a popular option for bathroom floors. Small hexagonal tiles are an attractive vintage tile type, often found in black and white.
One thing to consider when installing tiles on your bathroom floor is how easily grout can become stained. Once the grout is stained, it's very hard to clean. To avoid this problem, select a darker colored grout because it won't show dirt as easily as light colored grout. Grout comes in a range of colors, from white to black. If you're interested in a grout color besides white, talk to your contractor before installation begins.
Freestanding Bathtub
Freestanding bathtubs are reminiscent of claw foot bathtubs and thus have a particularly vintage feel. Freestanding bathtubs are popular because they're spacious and comfortable. They facilitate a spa like experience and bring elegance to the bathroom at the same time. When you're selecting a freestanding tub, consider the following:
Dimensions. Freestanding bathtubs range in size from miniature to full-sized. Work with your contractor to ensure that your bathtub will fit in the provided space.
Ergonomic design. Some tubs have a roll top lip and a raised side for easier lounging. Find a tub that you find most comfortable.
Water jets. Some freestanding tub models come with water jets for a spa-like experience.
Material. The material your tub is made from will impact its weight, reparability and cost. Your bathroom fixture supplier can help you find the right tub material for your budget and project.
Custom Vanity
The vanity is one of the most important parts of the bathroom because it's a kind of focal point for anyone there. A custom-made vanity provides storage and also a surface on which to rest soaps, decorations and more. If a custom-made vanity is important to you, find a contractor that creates custom millwork.
Get Started on Your Bathroom Remodel
Find the right fixtures for your bathroom. Start by hiring the right contractor for your upcoming Connecticut remodel. Your contractor can direct you to suppliers with fixtures that will fit your budget.
About Kevin Ahern
Kevin is the Co-Founder of Litchfield Builders, an award-winning, industry leader with a reputation for managing projects others shy away from. They are known for their high-quality work, customer service, and reliability and though still relatively small in size, Litchfield Builders now competes with some of the areas largest firms in both the residential and commercial arenas.