Subscribe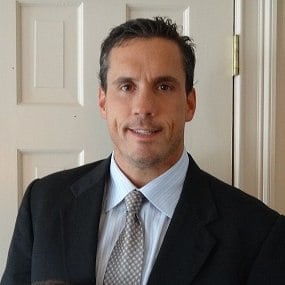 Steps to Working with Litchfield Builders on a Commercial Project
Every commercial construction project is different, but when you're working with a professional construction business with a well-established process, you can expect your project to be streamlined and well planned. This is the case when you're working with Litchfield Builders.
Litchfield Builders has been in business for over 25 years, and in that time, we've created a number of processes that make each job a success. Knowing what to expect in your commercial project can help you prepare for your upcoming commercial property improvement.
How does project communication work?
Project communication is the cornerstone of a successful project. When you work with Litchfield Builders, project communication starts with the initial consultation with a member of our sales team. The initial conversation will happen on site, where we can discuss your budget, project specifications and project goals.
Once you've decided to move forward with the project, your project will be assigned a dedicated field foreman and a project manager. All information you gave to us during our initial consultation will be passed along to your field foreman and project manager, so they're ready to start your project.
Will the project need an architect?
Some commercial projects are either so simple they require no design at all. However, for projects that do require design, an architect is best. If you're not sure whether your project will require an architect or not, we can help. We'll let you know when an architect is best, and if you need a referral, we can help you find the right architect for your project.
Which industries does Litchfield Builders serve?
Litchfield Builders serves commercial properties of all kinds. We've got a great deal of experience with restaurants, office buildings, churches, schools, manufacturing and industrial sites and retail locations. If you're wondering whether Litchfield Builders can help with your upcoming project, give us a call to schedule a consultation.
How do payments and contracts work?
After the initial consultation, our estimator will draft a contract for you to review and sign. Contracts arrive via DocuSign software. Litchfield Builders contracts are divided by category and arranged so they're easy to read and easy to find information as needed. Contracts set expectations and protect you, the client, so you can expect your contract to be thorough.
Each contract includes a payment schedule that shows how much money is due at each stage or milestone of the project.
Allowances
Allowances are materials that have not been selected yet. A list of allowances and estimated prices will appear on your contract. If you select materials that go over the estimated costs on the allowance sheet, the cost of your project will be adjusted.
Change Orders
Once you've signed the contract, the price of the project will not change unless you sign a change order. A change order is an amendment to the contract that shows the changes to the scope and cost.
How is working with Litchfield Builders different from working with other contractors?
Litchfield Builders has in-house capabilities that many other companies don't have. With employees for specialized tasks like framing, electrical work and more, we're able to keep the project moving swiftly. Because the workers are mostly our employees, it's easier for us to control the quality of the work. We're small enough to work efficiently, big enough to provide all the services you need to get your commercial project off the ground.
Many clients tell us that they chose to work with Litchfield Builders because we offer second-to-none customer care, detailed proposals that keep clients in the loop, and services that make the job more convenient for the customer.
We can tell that our methods work because it's rare for us to work with a customer only once. After we've established a good rapport with our clients, they continue to come back for more projects and property improvements. In our over 25 years, we've built a long client list including some of the most prestigious and well-known businesses and institutions in Connecticut.
Here's what to expect when working with Litchfield Builders.
Every project is different, but this is what you can expect from a typical commercial construction project:
Initial consultation. Litchfield Builders will come to your job site to discuss your commercial project.
Sign a contract. The estimator at Litchfield Builders will draft a contract. Once all the parties agree, the contract is signed and the project can move forward.
Material gathering. You'll select materials to be ordered from the allowances list. After the materials are assembled and ready, the project can begin.
Work begins. The team from Litchfield Builders will follow the scope of the project as laid out in the contract. The contract will have an approximate start date and end date, so you'll be ready when the work begins.
Project completion. We'll do a final walk-through with you just before the end of the project, so you can raise any concerns while our workers are still on-site.
Quality and service are our top priorities.
Litchfield Builders is a business built on the idea that quality workmanship and customer care should take priority over everything else. If you have questions about our process or what distinguishes us from other contractors, contact us today to make an appointment for an initial consultation.
Need more information about hiring a contractor for your commercial project? We publish a free online guide to finding the right contractor for your upcoming renovation.
About Kevin Ahern
Kevin is the Co-Founder of Litchfield Builders, an award-winning, industry leader with a reputation for managing projects others shy away from. They are known for their high-quality work, customer service, and reliability and though still relatively small in size, Litchfield Builders now competes with some of the areas largest firms in both the residential and commercial arenas.