Subscribe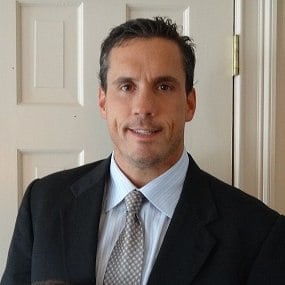 Should you Renovate a Home Before Selling in Connecticut?
Homeowners do lots of things to make their homes more palatable for buyers when the time comes to sell, and that includes remodeling. A newly remodeled home, they reason, will be more attractive to buyers seeking a turnkey property.
The reality is more complicated and nuanced. A remodel may or may not help you sell your home, depending on the condition of your house and what you plan to do to it. Performing the right home improvement project with the right contractor is important.
The Danger of Remodeling Before Selling Your Home
In order for a remodel to pay you back at the time of sale, that remodel should have an average ROI of 100% or greater. Unfortunately, according to the National Association of Realtors, there are almost no home remodels with this type of return on investment. You're unlikely to make your money back completely when you sell your home after remodeling. This means you'll likely spend more on your remodel than you'll recover in the sale of your house.
However, there may be other reasons or justifications for performing home improvement projects before selling your home. See below to learn more.
When Does It Make Sense to Renovate a Home Before Selling?
There may be circumstances when it makes sense to remodel - or at least make home improvements - before placing your house on the market. Some examples:
Repairing Maintenance Problems
Turn-key properties are attractive to home buyers. If your home has maintenance problems, like an old roof that's leaking, or an air conditioner that's no longer functioning properly, make these repairs before putting your house on the market.
Ultimately, buyers may not expect the home they purchase to look perfect, but they often expect the house to be livable upon moving in. A major repair problem like a roof leak could deter buyers who don't want to deal with a roof repair immediately upon taking ownership of your house.
Keep in mind that you'll have to disclose major repair problems when listing your home for sale. If you leave these problems for the buyer to repair when they purchase the house, you may have to reduce the price of the house more than the actual cost of the repair.
You're Focusing on Curb Appeal and Staging
Curb appeal is what draws home buyers into your house, while staging can help seal the deal. If you're in a rush to sell your home, improving curb appeal and staging your house can help speed up the transaction. Some projects that can boost curb appeal and staging include:
Landscaping. Landscaping helps make your home beautiful from the outside. If improving curb appeal is your goal, keep your landscaping simple. Avoid the temptation to install a complicated landscaping design; this may intimidate buyers. Instead, focus on the basics like installing healthy grass, repairing your home's in-ground sprinkler system, and installing pathways and garden boxes.
Painting. Paint does wonders for a house. A fresh coat of paint can project the image of cleanliness and good maintenance. Whether you're painting your house inside or out, a fresh coat can help you sell.
You Plan to Continue Living In Your House for a While
Maybe you're planning to move out of your house in five years or so. Remodeling now gives you a chance to enjoy your home improvement project, and when the time comes to sell, your home will still look recently remodeled, which can help make your property more attractive to buyers. This is a worthwhile investment because you'll have the chance to enjoy the fruits of your labor.
Going to Renovate a Home Before Selling? Some Tips
If you're remodeling before trying to sell your home, the following tips can help.
Get a Home Inspection to Guide Your Decisions
Pay a home inspector to come to your house and provide the type of inspection that a potential buyer would get. This will reveal major maintenance problems in advance, so you can focus your home improvement on repairs that need to be made.
Use Neutral Colors
If you're going to remodel, choose neutral colors for your spaces, whether indoor or outdoor. Home buyers often respond well to neutral colors and will value the work you've done more if you avoid the use of loud, bold colors.
Use Timeless Designs - Be Careful of Trends
Trends look good at the moment, but some home buyers look at trendy remodels as a project that will need to be redone or torn out in just a few short years. Focus your remodels on timeless designs.
Control Your Expenses
The more expensive your remodel, the harder it will be to recover your costs when you sell. If you're going to remodel, keep costs down to enjoy the highest ROI possible. Make a budget ahead of time and communicate that budget with your contractor, to avoid overspending. Shop around to buy the most affordable materials and fixtures you can.
Consult With a Real Estate Professional
Find out from a real estate professional what - if anything - they would recommend that you do to your house before selling.
Know What's Typical For Your Neighborhood
Avoid "over-improving". An over-the-top remodel can make your home harder to sell for a commensurate price. Know what kind of remodels and fixtures are typical for your neighborhood, and keep your own remodel consistent with this.
Work With a Reputable Contractor
Avoid working with a contractor that could do more damage than good. The best contractors get permits when they're needed, perform quality work, and do the work for the quoted price. Need help finding the right contractor for the job?
Download Litchfield Builder's free guide to hiring a contractor.
About Kevin Ahern
Kevin is the Co-Founder of Litchfield Builders, an award-winning, industry leader with a reputation for managing projects others shy away from. They are known for their high-quality work, customer service, and reliability and though still relatively small in size, Litchfield Builders now competes with some of the areas largest firms in both the residential and commercial arenas.