Subscribe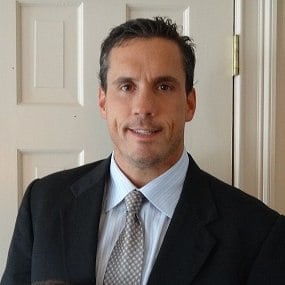 Restaurant Renovation Before and After: What to Expect?
There are many reasons that a restaurant owner might choose to renovate their restaurant. Outdated fixtures, old appliances, and general wear and tear can lead to fewer customers and a decline in profits. Staying up to date is important.
Engaging in regular remodeling and building improvement can help keep your restaurant a beautiful, functional, enjoyable place to visit. Remodels are big endeavors, and even the best-planned project can be disruptive. Knowing what to expect can help you be prepared and can minimize the disruption.
At Litchfield Builders, we work with Connecticut business owners to ensure that their restaurant remodel goes smoothly. To learn more about remodeling your business, download our free guide, Sustainability & Green Building in Commercial Construction. To learn more about restaurant renovation expectations, read on.
Before The Restaurant Renovation: How to Prepare
The best way to ensure that your restaurant renovation will go well is to be properly prepared. There are many things you can do to make this happen.
Hire the right contractor
Your construction project hinges on hiring the right professional. Look for these qualities:
Licensure.

Check for the Home Improvement Contractor (HIC) license. This is a requirement for all Connecticut home building contractors. Insurance is a requirement of having a license, so when you hire a licensed contractor, you can rest assured that the contractor has insurance.

Communication.

Assess the speed and accuracy of communication when vetting contractors before a job.

References.

A good contractor will have several references for work on related projects.

Association memberships and awards.

Often, reputable contractors who are active in the community will have professional affiliations, certifications, and awards.
Read your contract thoroughly
A licensed contractor will give you a contract to sign before any work can be done. Read the contract thoroughly before signing. If you have questions about the language or content of your contract, talk to your contractor, or have a lawyer review the document. Don't sign a contract that you don't understand.
Do your research
Do research before beginning your restaurant remodel. Research fixtures, countertops, wall finishes, and other features. The best way to choose finishes you like is to touch samples and view products in person before making a purchase. Visit showrooms and material warehouses before coming to a final decision. Your contractor can help you identify suppliers where you can see samples of materials for yourself.
Plan to minimize disruption
Remodels can be very disruptive to businesses. If you plan to stay open during a remodel, coordinate with your contractor. Sometimes restaurant remodels are so extensive that the restaurant must close for a portion of the time. Other times, the restaurant is able to stay open, but on a limited basis. Make a plan with your contractor to either close for a portion of the remodel or to stay open.
If your business is closing, on what days? If it's staying open, what parts of the restaurant will be off-limits? Communicate with your contractor and with your customers. Put up signs alerting customers to changes ahead.
Publicize your upcoming remodel, especially if you'll be closed for any portion of the time. It's important to relay the message to the public: your business isn't closed permanently. You'll be opening again soon. Stay in constant communication with your contractor throughout the remodel to ensure that disruption to the business is kept to a minimum.
After The Renovation: What to Expect
Following your commercial renovation, it may be a while before life gets back to normal. If you closed for any period while the remodel was taking place, hold a grand re-opening. Publicize your re-opening to alert your customers that it's time to come back. Offer a special to entice new customers to your restaurant. Generate excitement to boost profits and show off your new facility.
Typically, restaurant owners renovate because their dining facilities are getting worn down, or their furnishings and other features are dated. Renovating brings the look and style of the restaurant up to date, and can attract new customers. However, there are often other, unintended consequences of remodeling your restaurant.
Building efficiency will improve when appliances are replaced with newer, more energy-efficient models. Installing efficient appliances can save you hundreds of dollars annually on heat, water and other utilities.
Often, renovations also improve directional flow within the restaurant. A remodel is a good chance to ensure that queues in the restaurant do not overlap with one another, or get in the way of diners. Remodels can also improve flow into and out of the kitchen, preventing accidents and mishaps with the wait staff.
An experienced remodeling contractor and other remodeling experts can help you design a thoughtful and functional layout that will improve operations and direct traffic safely.
Contact Litchfield Builders to Plan Your Upcoming Restaurant Remodel
Most restaurant owners find that they need to remodel every twenty years to keep their facilities and appliances up to date. When was the last time you remodeled your business? What are your restaurant renovation expectations? Do you see an opportunity for improvement in your facilities? Leave your comments in the box below.
Make your upcoming restaurant remodel a success. Hire a licensed, reputable Connecticut contractor. Check references and get a solid contract in place. At Litchfield Builders, we help business owners like you to plan and implement a successful business remodel. As a design-build contractor, we can bring your project from start to finish. Contact us for a free consultation. For more information about the construction process, download our free publication, Sustainability & Green Building in Commercial Construction.
About Kevin Ahern
Kevin is the Co-Founder of Litchfield Builders, an award-winning, industry leader with a reputation for managing projects others shy away from. They are known for their high-quality work, customer service, and reliability and though still relatively small in size, Litchfield Builders now competes with some of the areas largest firms in both the residential and commercial arenas.