Subscribe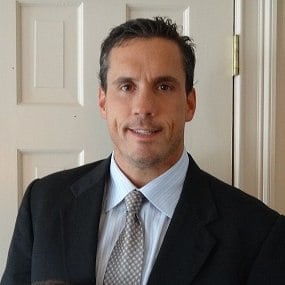 4 reasons exterior additions will help your business
Is your commercial building too small? Not so small that you're forced to move, but just small enough to be inconvenient?
If so, an addition may be just what you need. In fact, a well-planned addition can improve functionality around your workplace, improve the reputation of your company, save your business money and increase profits.
By adding space to your commercial building, you can give staff more room for completing tasks, improve working conditions, and create a more positive environment overall.
Litchfield Builders has been adding on to commercial and residential structures for over 25 years. We can answer your questions about commercial additions, and can help you through the addition process.
In this article, we'll explore the many ways that an addition can change your business, in small and big ways.
1. Improve Visual Appeal
Beauty matters. A well-constructed addition should enhance the visual appeal of your commercial building through smart design and attractive construction. The design you choose should blend naturally with the style of the building, so that it appears to be an integrated part of the structure, not a disconnected piece of construction.
Your commercial structure addition can enhance the visual appeal of your building if you work with an experienced design-build contractor.
2. Create Additional Space for Storage or Employees
Lack of space can create problems for employees. Without space for storage, staff may have difficulty storing items in a logical way, which can lead to difficulty finding items when they're needed. Without room to work, staff may slow down and work less efficiently.
If your business relies on large pieces of equipment, you may even need more space simply to store your equipment or machinery. Lack of space can lead to a halt in production if you lack room for the necessary equipment in your building.
It can impact more than just productivity; it can also reduce morale. People who work in close quarters may become irritable and angry with coworkers. Adding more space to allow employees to get work done without getting in one another's way can lead to a boost in productivity and overall happiness at work, making your company an employer of choice in your area. With adequate space for your employees, you'll find it easier to recruit and retain staff.
3. Boost Your Reputation
With attractive facilities, a productive staff, a reputation as a good employer, and a more efficient business model, your company can enjoy a better overall reputation in your community.
Changes like building an addition can make a big difference, especially when combined with other smaller changes. If your facility needs more than just an addition, work with your contractor to improve your facilities further.
It may be that an aesthetic change to your facilities could further improve your reputation and attract customers to your business. While putting on the addition, your contractor can also make cosmetic changes and practical renovations that can make your facilities more attractive and comfortable.
4. More Cost-Effective Than Moving
Office moves can cost anywhere between $1,500 and $30,000, depending on the size of the building and the size of your business. This calculation does not take into consideration intangible costs such as loss of productivity and profit while moving, or changes in consumer behavior that could occur as a result of the move.
Moving almost always leads to time spent not working or producing products. During that time, clients may turn to other businesses, and some clients may not come back at all. Moving a business is a much more difficult thing to do than moving a home, and many businesses go to great lengths to avoid an office move. Installing an addition can prevent such a move, enabling your business to stay in its current location.
Adding to Your Commercial Structure? Tips to Find a Contractor
While an addition can help your business in many ways, it can only do so if you work with the right contractor. Vet your contractors thoroughly before signing a contract.
Consider the following:
Communication. Work with a contractor who asks thoughtful questions and who indicates they understand the goals of your remodel.
References. Contact references before deciding who to hire. References should be able to speak of similar work done on their own commercial structures.
Reputation. How long has the contractor been in business? Have they been given awards or recognized for their achievements in the business? Hire a contractor with a good reputation to ensure that your experience will be a positive one.
Contact Litchfield Builders
Are you building an addition to your commercial building? What are your goals for your addition?
A well-constructed commercial addition can save your business money, time, and can improve your profits. A well-planned addition will be both functional and beautiful.
Litchfield Builders has been adding onto, renovating and constructing commercial structures for over 25 years.
To learn more about how a commercial addition can improve your business while focusing on sustainability, download our free publication, Sustainability & Green Building in Commercial Construction.
About Kevin Ahern
Kevin is the Co-Founder of Litchfield Builders, an award-winning, industry leader with a reputation for managing projects others shy away from. They are known for their high-quality work, customer service, and reliability and though still relatively small in size, Litchfield Builders now competes with some of the areas largest firms in both the residential and commercial arenas.