Subscribe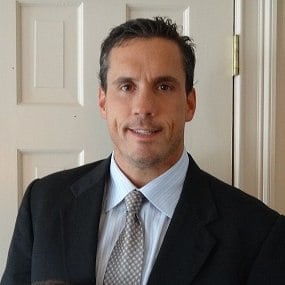 Pros and Cons of Having An In-Law Apartment in Connecticut
An in-law apartment in Connecticut is a residence located on the premises of a larger residence, often (but not always) for the purposes of housing parents and other aging relatives. Some in-law apartments are located in the garage, above the garage, or in a separate structure.
Often in-law apartments are located in the main residence of the property, sometimes in the attic, over the garage, or in a wing that is built onto the original home. In-law apartments that are built specifically for older adults are typically built on the first floor for ease of access.
In-law apartments may consist of a small kitchen area and bathroom as well as a living room and bedroom, though some in-law apartments consist only of a bedroom and bathroom. The size and extent of the accommodations depend on the needs of the occupants as well as the zoning laws for the area.
Litchfield Builders adds in-law apartments to homes in New Haven and the surrounding community. Our extensive experience building residential additions and safe, senior-friendly in-law apartments makes us the go-to contractor for in-law apartment construction in Connecticut.
In-Law Apartment Goals
There are many reasons that homeowners may choose to build on an in-law apartment.
Provide a Home for Older Relatives
People lose some ability to safely manage homeownership and self-care as they age. In-law apartments allow older members of the family to live with younger members of the family for safety as well as convenience.
Sometimes parents move in with their adult children to help raise their grandchildren. Having an extra hand around the house can help younger working adults to manage all the responsibilities of parenthood, homeownership, and a full-time job.
In addition, being close to the grandchildren gives older adults an opportunity to develop stronger relationships with younger members of their family.
Apartments for Other Purposes
Not all in-law apartments are for in-laws. Some homeowners have other goals when they build an in-law apartment in Connecticut.
A place for older children. In-law apartments are a practical home for college-age children who need a place to stay while in school. These additions are ideal because they give college-aged children space from their parents while still giving them a safe place to live.
Guesthouse. In-law apartments make a convenient place for visitors who come to spend the night.
Live-in nanny or caregiver. In-law apartments make excellent accommodations for live-in nannies and caregivers because the quarters are nearby but still private.
Benefits of Having an In-Law Apartment in Connecticut
In-law apartments in Connecticut can save money and improve the quality of life for everyone in the family. Benefits of having a separate apartment on the premises include:
Improved quality of life for older parents. Many seniors would prefer to live with their children rather than move into a nursing home, so in-law apartments offer improved quality of life for older parents.
Extra cash flow - with a caveat. Connecticut zoning laws make it nearly impossible to build an apartment for renting to tenants on a property zoned for residential use. However, homeowners are able to live with family members and collect rent from those family members.
Cost-efficient. Often, homeowners choose to build an in-law apartment because it's more cost-efficient than paying for their aging parent to live in a facility.
Ability to comfortably house guests. Having guests in the house can be stressful, especially when all available beds and bedrooms are already taken by the home occupants. Having a space to put company when they come to visit can make hosting guests more enjoyable.
Childcare. Childcare is expensive! Sometimes multigenerational families come together so retired adults can watch young children in the home, while the younger adults go to work. This solves problems for parents who need a safe and reliable babysitter.
Increased property value. Demand for in-law apartments can be high. Constructing an in-law apartment can increase the value of a home by many thousands of dollars.
More space. Even if the in-law apartment sits empty of occupants, it gives homeowners more space to store extra items or spend time apart from the rest of the family.
Disadvantages of In-Law Apartments in Connecticut
In-law apartments aren't for everyone. Below are some disadvantages to consider before deciding to install an in-law apartment in your home.
The company will come to visit if it sits empty. In-law apartments that sit empty are an excellent crash-pad for friends and family who come to visit. For those who like seclusion and privacy, an in-law apartment can become a source of anxiety, with guests coming to stay on a regular basis.
Living together can be tough. Multi-generational living is tough for all parties - especially at first. You can smooth the transition by communicating and setting expectations with all involved parties before moving in together. Will you eat meals together? How many and how often? Will you share utility costs? How many cars will the household have, and where will they park? Make a plan. Answer these questions and others in advance of moving in together, to give your family the biggest chance of success.
Family situations can change. If at some point you or your older relative may decide to move. Changes in needs or priorities could result in family arguments and stress.
More home to maintain. Increasing the size of your home increases your home maintenance. In-law apartments almost always have separate systems including a separate HVAC system and appliances to be tuned up and maintained. In-law apartments also add a lot of space that requires cleaning on a regular basis.
Work With a Reputable Contractor to Build Your In-law Apartment in Connecticut
In-law apartments bring families together. To begin your home renovation, download our Home Renovation Toolkit or our Home Remodeling for Life's Transitions Guide from our website. The most important thing when you're undertaking a major construction project like this one is to work with a reputable contractor.
To learn more about hiring a contractor for your in-law apartment construction project, download our free guide, How to Choose a Professional Home Remodeling Contractor.
About Kevin Ahern
Kevin is the Co-Founder of Litchfield Builders, an award-winning, industry leader with a reputation for managing projects others shy away from. They are known for their high-quality work, customer service, and reliability and though still relatively small in size, Litchfield Builders now competes with some of the areas largest firms in both the residential and commercial arenas.