Subscribe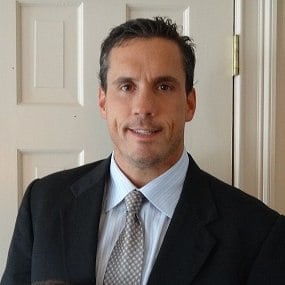 Kitchen Remodel Additions that are Timeless for your Connecticut Home
Remodeling the kitchen is a dream of many homeowners. With a variety of features to choose from, from stone countertops to wood flooring, kitchen remodeling is both rewarding and fun.
This article will outline some of the most beloved and timeless kitchen features for your Connecticut kitchen remodel. These materials are luxurious as well as durable and can create a kitchen space that can last for decades. To get started with your kitchen update, contact a reputable Connecticut contractor.
Stone Countertops
Stone is a material that's been used in homes for centuries. Found on floors, mantels, window sills, and more, stone adds an air of old-world elegance to your home. Stone is also one of the most durable materials available, so it's perfect for your kitchen countertops, where durability is an essential feature.
There are multiple types of stone you can use in the kitchen, including granite, marble, soapstone, and a modern engineered stone called quartz. While granite remains a very popular option, quartz is quickly becoming the preferred countertop material in Connecticut kitchens.
Natural stone is valuable and attractive. It delivers a high ROI and also lasts for decades. For homeowners who want natural materials only, the stone is the go-to for countertops.
Some natural stones, like granite, require ongoing maintenance to avoid becoming stained. Granite is porous and will absorb staining liquids like wine or tomato juice if it isn't sealed periodically. If you're looking for a low-maintenance counter option, engineered stone may be the right option for you. Engineered stone requires no sealing in order to resist staining. It's also scratch resistant, which means the only ongoing maintenance that these countertops require is cleaning.
Shaker Style Cabinets
Shaker cabinets have a plain and simple design that complements basically every kitchen design and style. Whether your kitchen is contemporary and minimalist or traditional farm style, Shaker style cabinets are a fit. Known for their square edges and boxy appearance, these cabinets have class, sophistication, and a craftsman beauty that appeals to homeowners.
Despite their uncomplicated design, homeowners have some choices to make when they're installing shaker style cabinets in their home.
Wood type. Grain patterns vary from one type of wood to the next. From the straight wood grain of maple to the lightly swirled grain of oak, wood grain affects the character of your cabinets.
Painted or stained? Stained cabinets have a natural appearance, while painted cabinets add bright color to your kitchen. Painted cabinets have been in style for years, but don't forget that once your cabinets are painted, it's hard to go back to stain. Make your choice carefully.
Hardware. Metal handles, or wooden pulls? Homeowners have many options to choose from when trying to select cabinet hardware. Coordinate the hardware with other features in your kitchen. For example: if selecting metal hardware for your cabinets, coordinate it with the metal plumbing fixtures. It's alright to mix and match metals, but be thoughtful about it, to ensure it looks intentional.
Wood Flooring
Wood flooring adds to the value of your house because it's durable, attractive and all natural. Wood is a good choice in the kitchen because it looks just right with wood cabinetry and stone countertops. Just a few years ago, tile was the most common flooring choice in Connecticut kitchens. Today, homeowners are turning to classic wood flooring.
Wood planks can last for decades if they're properly maintained. In the kitchen, this type of flooring needs to be protected from moisture around the sink and food preparation areas. Some suggestions:
Maintain a good seal on your wooden floors and refinish the floors as needed when the seal begins to wear away.
Put felt floor protectors on the bottom of your stools and chairs to prevent the floor from becoming scratched.
Wipe up spills as soon as they happen to protect your flooring from moisture.
Work with an experienced contractor to install your wood flooring.
Custom Storage Space
Every kitchen needs ample storage space. Features like a walk-in pantry and kitchen island can add to the value of your home while also giving you a place to store items that might otherwise clutter your beautiful stone countertops.
Add value to your pantry with useful features like built-in drawers and cabinets. Handcrafted millwork lasts for a long time, so work with your contractor to customize the cabinet configuration and style to meet your needs.
Do the same with your kitchen island. When you're selecting the paint or stain for your island, keep in mind that your island doesn't have to match your cabinets. For a pop of color and visual interest in your kitchen, consider a finish for your island that distinguishes it from other features in your kitchen.
Start Your Kitchen Remodel With a Contractor You Trust
For a kitchen remodel you can be proud of, hire a reputable Connecticut contractor. One way to find a professional is to talk to friends and relatives who have recently conducted a similar home improvement project, to ask them if they were satisfied with their contractor. Always check references to ensure that other clients have had good experiences with that contractor.
If you can't get referrals, there are many other ways to find the right contractor for your job. Download the Litchfield Builder free guide to finding a Connecticut contractor.
About Kevin Ahern
Kevin is the Co-Founder of Litchfield Builders, an award-winning, industry leader with a reputation for managing projects others shy away from. They are known for their high-quality work, customer service, and reliability and though still relatively small in size, Litchfield Builders now competes with some of the areas largest firms in both the residential and commercial arenas.