Subscribe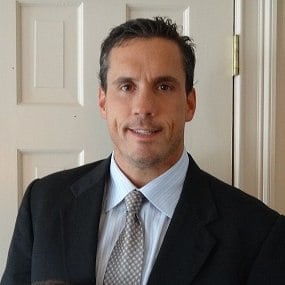 How Inflation Might Impact the cost of Your Commercial Remodeling Project
Inflation has affected all sectors of the economy, including commercial construction. A recent report from Associated General Contractors (AGC) shows that the price of construction materials rose by leaps and bounds between April of 2020 and June of this year. In that time period, the cost of lumber and plywood rose 61%, copper and brass rose 68% and steel mill products rose an incredible 128%.
If you're a commercial building owner in Connecticut seeking to remodel or build a structure, inflation will affect how much you'll pay for your project. Knowing what to expect and planning ahead is important. Working with an experienced commercial construction contractor can help make the entire process a success.
Your commercial contractor should have the experience in the industry to help you plan a project that meets your needs, even amid these rising costs. For more information about finding a contractor that can help with this, download the Litchfield Builder's free guide. Below, you'll see information about how inflation is affecting commercial project costs, and suggestions for how you can plan an affordable commercial construction project in Connecticut.
How Inflation Has Affected the Commercial Construction Industry
Between April of 2021 and the first quarter of 2022, the price of nonresidential construction inputs (components like fuel and materials) rose 21%.
In addition to the cost of materials, the cost of labor is on the rise as well. It seems like the construction industry is always experiencing a shortage of skilled labor, and that's certainly true now. The same contractors across the state of Connecticut are all competing with one another to hire from the same limited pool of workers. This has caused wages to rise, as construction companies struggle to keep the skilled workers in their employ.
The result of all these rising costs is an increase in costs to complete commercial construction projects.
Is There a Chance Construction Costs Will Go Down?
At this time, there are no costs that are going down. However, the price of some goods may naturally go up and down over time. For example, lumber costs go up and down with demand and other factors, like the cost of fuel. However, to date we're only seeing increases, and there's no indication that prices are about to turn in the opposite direction.
What Can You Do to Mitigate Problems Relating to Commercial Construction Costs?
Inflation doesn't have to blow your budget. If you're a Connecticut business owner or a commercial property owner, you can take steps to control the cost of your commercial remodeling project.
Some suggestions:
Make a budget. Start by creating a solid budget for your upcoming remodel, renovation or building project. Get bids from commercial contractors and secure financing as needed. Once you know how much you can afford to spend, pass this information along to the commercial contractor that you select.
Shop around for bids. Award the project to the most capable but affordable contractor you can find. Don't prioritize the cheapest bid, as contractors that undercut their competition could be cutting corners in ways that impact quality. Instead, look for a contractor that fits within your budget but uses quality materials and has experience to make the job a success.
Avoid change orders. Changing the scope midway through the project almost always costs more than if you had simply planned for those costs in the beginning. To ensure that your project scope is appropriate for your needs, make a list of goals and must-haves. Discuss your goals in-depth with your contractor, architect and project designers.
Get it in writing. Work with a contractor that writes a thorough contract that discloses all fees and costs. The contract should clearly lay out the scope of the project, timelines and more. This will prevent miscommunications and ensure that everyone is on the same page about the cost of the finished product.
What Else Can You Expect During Your Commercial Construction Project in Connecticut?
These are strange times. COVID-19, supply chain disruption, record inflation and changes in the economy have placed a strain on the construction industry. Some materials are in high demand and short supply, leaving commercial building owners waiting for long periods before their projects can begin.
To avoid problems stemming from material delays, plan ahead. Get started with the planning process on your project as soon as you've identified the need. Be flexible with the timeline for your project. If you are on a tight deadline, talk to your contractor. You may find yourself purchasing materials based on availability, so again, stay flexible.
Hire the Right Team For Your Connecticut Commercial Construction Project
In this challenging environment, it's vitally important to hire a commercial construction company with a reputation for successfully leading clients through their projects, from start to finish. Good commercial contractors have good communication skills and can pose productive questions during the planning process, helping you to plan your project successfully.
Download Litchfield Builder's free guide to learn more about finding the right contractor in Connecticut.
If you have more questions about cost of your commercial remodeling project, or if you have questions about how material availability can affect your project, contact us today. The team at Litchfield Builders can help you plan a project that will meet your objectives. We also offer advice to help clients stay within their construction budget.
About Kevin Ahern
Kevin is the Co-Founder of Litchfield Builders, an award-winning, industry leader with a reputation for managing projects others shy away from. They are known for their high-quality work, customer service, and reliability and though still relatively small in size, Litchfield Builders now competes with some of the areas largest firms in both the residential and commercial arenas.