Subscribe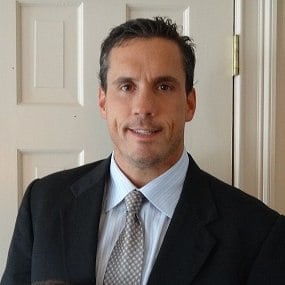 Home Remodeling Trends That Will Influence Your 2023 Projects
2023 has arrived. What's on your home improvement agenda for the next 12 months? If you're planning a remodel, whether that's a kitchen upgrade, a home addition, a deck installation, or something else all together, this is the perfect time to start planning. Remodeling starts with research and decision-making. Knowing what's trending in the world of home improvement can help you make decisions regarding your upcoming project.
Researching the options with regard to color, material, style and more can help you plan a home improvement project you'll love. As an experienced Connecticut contractor, we're very familiar with the kind of choices that homeowners are making at this time. Below, we've outlined the home remodeling trends that we're seeing right now.
Colors
Just a few years ago, a gray and white palette was the most popular combination of colors in interior decor. While these colors remain popular today, we're seeing more diversity and variation in residential color schemes. Pops of brighter and bolder colors scattered throughout the home add personality to just about every room.
Warm colors. Cool colors were popular for years, but warm colors are making a comeback. An example of this: the Pantone color of the year is Viva Magenta. In Pantone's words, this color was selected for its "vim and vigor." This bright red shade on the edge of pink is reminiscent of pomegranates and rhubarb. Warm colors like this and others brighten interior spaces and make them beautiful. Use warm colors on the kitchen backsplash, painted on kitchen cabinets, in bathroom tile and in window treatments.
Warm neutrals. Warm neutrals are taking the place of gray in many homes. Beige, greige and shades of brown and cream bring simple elegance to any space. These colors are homey, cozy and inviting. Use warm neutrals on the walls of your living room, in hallways, in the family room and in other common areas around the house.
Bold shades. Bold, eye-catching colors (warm or cool) are front and center in homes all around Connecticut, in big and small ways. You'll see vibrant colors on accent walls, on entrance doors, on bedroom walls and more.
Projects
So, which projects are we seeing most often with Connecticut homeowners?
Maximizing Kitchen Spaces
Major kitchen remodel approximate cost: $80,000
The kitchen remains the heart of the home in Connecticut residences, and homeowners continue to seek new and exciting ways to get the most out of this room. They're using durable, long-lasting materials like granite or quartz for countertops, and hardwood for their flooring option. These timeless materials last for decades and add value to the home.
Open kitchens continue to be very popular because they make entertaining easier and allow homeowners to mingle with guests while making meals. The kitchen island with varying counter heights are a central fixture in Connecticut kitchens. Tall counters make space for guests to sit while low counters provide a space for meal prep.
In addition to the standard appliances you would see in a newly remodeled kitchen (energy efficient refrigerator and dishwasher, stove and microwave), we're also seeing homeowners install unique, specialized appliances like drink coolers or wine fridges, built-in coffee/espresso makers, home bars and more.
Revitalize Spaces with Interior Painting
Interior painting approximate cost: $2 to $6 per square foot
As inflation continues to impact budgets, homeowners are in search of small things they can do to revitalize spaces without breaking the bank. If you're looking for a low-cost, high-impact home improvement project, interior painting is it. You can make a space look brand new with a fresh coat of paint, and when you hire a professional to do the work, it doesn't even take very long. Costs vary depending on the type of paint being used, ceiling height, room size and other factors.
Bathroom Remodel
Upscale bathroom remodel approximate cost: $84,000
Homeowners recently started treating their bathroom spaces like spas and personal sanctuaries, and that trend continues. We're seeing homeowners turn once simple bathrooms into places of comfort and even luxury. Some features we're seeing in bathrooms include:
Expanded size
Separate shower and bathtub areas
Heated floors
Custom-built storage
Bold colors
Natural, organic elements like natural lighting and plants
Installation of low flow fixtures
We're especially seeing this kind of upgrade in the master bathroom, but also in the home's primary bathroom as well.
Design Styles
Design styles vary. Farmhouse style and transitional style kitchens with lots of floor space, an apron sink, large custom oven hood and simple Shaker style cabinets continue to be popular in Connecticut kitchens. This style flows over into other rooms of the house like the bathroom, fixtures like the freestanding tub, custom or semi-custom storage cabinets and stone tile floors remain popular.
Materials
Homeowners love natural materials like granite and quartz countertops in the kitchen and bathroom. Hardwood floors continue to be the gold standard for all flooring and the most sought after material in most rooms of the house.
Something we're seeing more of is the use of a stone slab for a back splash, in place of tile. In this context, a stone slabs creates continuity between the walls and counters. Slab back splashes are also practical because, with no grout and seams between tiles, they're easy to clean.
Remodeling in 2023? This is the time to get started.
Home remodels take time, especially in recent years. Material shortages have lengthened the time it takes for planning, ordering and implementing remodeling projects. If you'd like to remodel in 2023, get started with your home improvement project now. Learn more about hiring the right Connecticut contractor by downloading our free guide.
If you're ready to get started with your project, there's no time like the present. The team at Litchfield Builders is available for a consultation to discuss your upcoming project.
About Kevin Ahern
Kevin is the Co-Founder of Litchfield Builders, an award-winning, industry leader with a reputation for managing projects others shy away from. They are known for their high-quality work, customer service, and reliability and though still relatively small in size, Litchfield Builders now competes with some of the areas largest firms in both the residential and commercial arenas.