Subscribe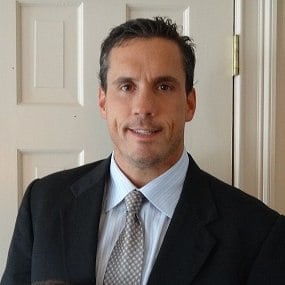 Deck Remodeling Ideas for Your Connecticut Home
Are you happy with your deck? Is it in good condition? Does it meet your needs and the needs of others in your household?
If the answer to any of these questions is no, then you could benefit from a deck remodel.
Whereas a deck construction is the construction of a deck from the ground up, a deck remodel is the process of altering and rebuilding an existing deck.
A deck remodel is a practical way to replace your existing deck with a deck that you'll love for years to come. Because it's a remodel, this project is generally less expensive than building a deck from scratch.
For help hiring a remodeling contractor for this project, check out our free publication.
Why Remodel Your Connecticut Deck?
Some homeowners choose to remodel their deck simply because they want their house to have the most modern and up-to-date features possible. However, most homeowners have specific goals in mind when they remodel their deck.
Space Planning
Maybe your old deck isn't big enough or doesn't make efficient use of your yard. By expanding your deck thoughtfully and by dividing the space into "zones" you can achieve your goals and enjoy a more organized deck space.
Reduce Maintenance, Increase Service Life
Decks made of wood needed to be refinished periodically. Even with periodic maintenance, they need to be replaced or repaired after years of exposure to rain and snow. Modern deck building materials, like composite decking, can last indefinitely. Composite decking also looks just like real wood, so you can enjoy all the benefits of natural hardwood without the maintenance.
Bring It Up To Code
We've all heard the horror stories about deck collapses in the media. Older decks that are not properly secured to a structure can pull away from a house and fall - often at the worst possible moment.
Modern decks are built according to strict codes that keep the deck firmly secured to the side of the house. When you remodel your deck, your contractor will assess the structure to determine what needs to happen in order for your deck to be code compliant. This way, you'll know your deck is safe.
What's Involved in a Deck Remodel?
A deck remodel isn't that different from building a deck from scratch. However, remodeling an existing deck can save money and time, as long as some parts of the structure are in good enough condition to be saved. If you're remodeling your deck in Connecticut, here's what the process looks like.
1. Vet Contractors, Discuss Goals
Meet with contractors to discuss your goals and find the right contractor for your deck remodeling project. Meeting with multiple contractors is recommended. The more you talk about your deck remodel, the more you'll be able to develop your ideas for your upcoming deck improvement project.
Meeting with multiple contractors will help you find the right professional. When vetting contractors, here are some talking points to discuss:
What's prompting the remodel?
Is your deck large enough?
What do you wish you could change about the deck?
What do you like about the deck as it is now?
2. Assess the Deck
The contractors you meet with will assess your deck for code compliance. Decks are built on concrete piers. Usually, the piers can be kept during a remodel.
Modern decks are built with special fasteners and connections that keep the deck attached to the house. Very likely, your deck will need new fasteners to be code compliant. In addition, new decks are built with shorter wood beams. The contractors you meet with during the initial consultation will determine what can be kept and what must go during the remodel.
3. Create a Design
Once you've had the initial consultation and picked a contractor, the contractor you hire will create a design to be approved by you. Once the design is accepted and the contract is signed, the contractor will get you on the schedule and order materials for your remodel.
4. Tear Down, Build Up
A standard deck remodeling project starts with the tear down - that is, removal of the old pieces down to the concrete piers and any other parts still in good enough condition to be used again. Once the teardown has occurred, then the new deck is built up. This process can take a week or two.
How Much Does a Deck Remodel Cost?
Construction of an all-new deck typically costs about $75 to $100 per square foot. A deck remodel will usually cost on the lower end of this range. The final cost depends on how much of your current deck can be saved, how much you'd like to change about your deck, how big your new deck will be, and other factors.
How Much Time Does a Deck Remodel Take?
A typical deck remodel takes about 6 weeks from the first consultation to the day the deck is finished. However, construction timelines in 2021 have been affected by material shortages, the labor shortage, and the increased demand for home remodeling.
Some home improvements that would normally take about 6 weeks now take longer. If you're on a deadline to get your deck remodel finished by a certain date, start talking to contractors now to ensure that the work is finished by the time you need it to be.
Get Started on Deck Remodeling in CT Today
Deck remodeling can improve your home's value and make your home a more enjoyable place to spend time when the weather warms up. However, it's important to hire the right contractor for your upcoming home improvement.
Download our free publication, How to Choose a Professional Home Remodeling Contractor.
About Kevin Ahern
Kevin is the Co-Founder of Litchfield Builders, an award-winning, industry leader with a reputation for managing projects others shy away from. They are known for their high-quality work, customer service, and reliability and though still relatively small in size, Litchfield Builders now competes with some of the areas largest firms in both the residential and commercial arenas.