Subscribe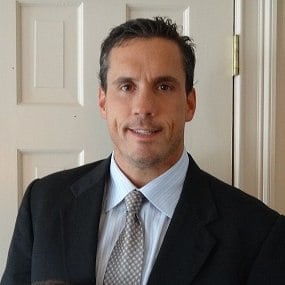 Casework vs Millwork: What is the Difference and Which Do You Need?
Many home remodels involve millwork or casework in some form or another. Although these terms are sometimes used interchangeably by homeowners, they do not mean the same thing. It's helpful to know the difference before signing a contract with a home builder or remodeler. Knowing the definitions and the circumstances under which you would want one over the other can help you plan your remodel with your contractor.
Litchfield Builders has been installing millwork and casework in homes for decades. Having millwork or casework enhances remodel projects by adding a level of detail and beauty that increases the home's value and visual appeal. To find out more about how you can enhance your home remodel with millwork or casework, read on.
What's Millwork?
Millwork is wooden detailing that goes beyond standard trim. Millwork comes in many styles, colors, can be hand-made or made from assembled pre-made pieces. Standard millwork may include but is not limited to:
Crown molding
Banisters
Wainscoting
Chair rails
Custom cabinetry
Fireplace mantels
Staircases
Stair parts
Balustrades
Bookshelves
Built-in benches and wooden furniture
Millwork is an attractive feature often found in historic and high-end homes.
What's the Difference Between Millwork and Trim?
Not every home has millwork, although every home has trim. Millwork goes beyond trim. It adds a level of beauty and detail that trim does not add, and appears in places that trim does not appear.
Millwork appears on the top of the wall, around and on stairs, around the fireplace, in the center of the wall. Trim is typically found around the base of the wall, around doors and windows. Trim is a standard feature in nearly every home, whereas millwork is not.
Is Millwork Customized?
Millwork can be customized. Typically, millwork like crown molding is made from pre-made pieces that come from mills, assembled in a way that is unique to the preferences of the homeowner. Millwork is not typically created by the contractor, however, some millwork must be customized. For example, bookcases and wooden cubbies are usually custom-made because they must be made to fit into a very specific space, like a nook in a home foyer or against one wall of a library. Millwork can appear in any room of the house, from the bathroom to the living room.
What Is Casework?
Casework is pre-made cabinetry that can be bought from factories and installed in the home. Casework is typically found in the kitchen but can be installed anyplace it's needed, including the bathroom and home office. Some casework is stock cabinetry, others are semi-custom.
What's the Difference Between Custom, Semi-Custom and Stock Cabinets?
Custom cabinets are cabinets that have been made by a contractor or carpenter for the homeowner. Stock cabinets are made in factories and are available only in certain sizes. They cannot be customized in any way. Semi-custom cabinets are available in stock sizes for affordable prices, but can also be produced in custom sizes for homeowners who can pay. Casework is anything that is available in semi-custom or stock. Custom cabinets qualify as millwork.
Millwork or Casework: Which One Is Right For You?
Whether millwork or casework is right for you depends on many factors including:
Where it is being installed
What the project is
Your project budget
Casework and millwork are generally different categories of products, fulfilling different roles around the home. The only overlap between casework and millwork is found in cabinetry, which in some cases can be custom-built. Custom-built cabinetry is millwork, whereas semi-custom and stock cabinetry is casework.
Generally speaking, most homeowners will not install custom pieces of cabinetry in their home because of the availability of affordable, quality semi-custom pieces. Custom cabinetry is only requested in rare cases, usually when a specialized piece is needed to fit a specific space or to fulfill an unusual need. Most homeowners prefer semi-custom pieces.
Your contractor can help you decide whether casework or custom millwork is right for you. Generally speaking, custom cabinetry is far more expensive than any stock or semi-custom casework. Homeowners on a budget typically install casework in their kitchen to keep their remodels affordable. Those homeowners who can afford custom millwork like custom-made cabinetry will sometimes pay for custom pieces if they feel it's necessary.
Make the Right Choice: Millwork or Casework
Millwork and casework can serve very important functions around the house. When you're remodeling your home, it's important to choose the right products for your needs, whether that's millwork or casework.
Litchfield Builders works with homeowners to install millwork and casework in homes and businesses. With our experience and expert knowledge, we can help you choose the right products for you. We help make the remodeling process easy.
To learn more about the remodeling process, read our free guide, How to Choose a Professional Home Remodeling Contractor.
About Kevin Ahern
Kevin is the Co-Founder of Litchfield Builders, an award-winning, industry leader with a reputation for managing projects others shy away from. They are known for their high-quality work, customer service, and reliability and though still relatively small in size, Litchfield Builders now competes with some of the areas largest firms in both the residential and commercial arenas.