Subscribe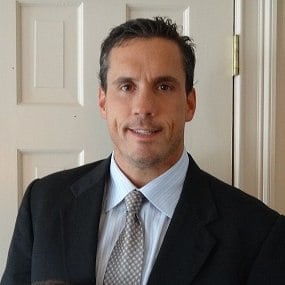 Backsplash Materials to Consider for a Home Kitchen Remodel
Kitchen backsplash materials vary quite a bit, and the type of material you choose for your kitchen should depend on several factors, including your budget, aesthetic preferences, durability, maintenance needs, and more. Making a decision shouldn't be difficult, especially if you have a contractor who can help guide you in the right direction. A good contractor can point you toward suppliers that sell quality backsplash materials that fit your budget.
In this article, we'll go over the options that homeowners typically choose for their kitchen backsplash, including ceramic, stone, glass, and more. Knowing the pros and cons of each type, the cost, and which ones are currently popular can help you through a kitchen remodel. The backsplash you choose can really influence the character of your kitchen, so choose wisely!
Ceramic
Cost: $3 - $12 per square foot
Ceramic tile remains the most popular type of backsplash material, for good reason. Ceramic is easy to install, easy to clean and easy to maintain. It's highly durable and comes in a range of colors as well as shapes, and it's relatively inexpensive.
White subway tiles are the most common and popular type of ceramic tiles available, because they have a distinctive shape that many homeowners find attractive, and they're relatively inexpensive. These tiles also come in a range of finishes including crackled and pillowed - an option that makes your subway tiles look more three-dimensional and slightly softer.
What's the downside of ceramic tiles? Grout fills the space between the tiles, and that grout can be difficult to clean. If you anticipate that your backsplash will become routinely dirty, consider using dark-colored grout that will hide stains.
Pros:
Endless colors available
Long-lasting
Easy to maintain
Timeless appearance
Cons:
Cleaning grout between tiles can be challenging
Ceramic tiles are common and less artistic than some other types of tiles
Metal
Cost: $30 per square foot
Metal tiles are bright and flashy, so if you're looking for some flare in the kitchen, metal backsplashes are a perfect choice. Metal often comes in embossed shapes and patterns, which adds an extra level of visual interest to your kitchen. Be careful - embossed and textured tiles are harder to clean than slick, smooth ceramic tiles. If you're worried about spending a lot of time maintaining your backsplash, metal may not be the right material for you.
Metal is also very shiny, which can make the kitchen a little too busy for some people. If you're looking for an art-y and unique backsplash, metal is an excellent - but bright - option.
Pros:
Unique appearance
Highly durable
Long-lasting
Cons:
Embossed surface not as easy to clean
More expensive than ceramic options
Glass
Cost: $13 per square foot (and up)
Glass tiles tend to be sold by specialty shops, so visually, this backsplash surface is impressive to see. On the downside, specialty shops can charge more, which makes glass a little more expensive than options like ceramic.
Glass comes in many colors and has some beauty to it, so it's a very popular backsplash material at the moment. Keep in mind that most glass tiles are quite small, which means that there's a high ratio of grout to tile on the wall. Grout itself is difficult to clean, especially if it's a lighter color. This can make glass tile more of a pain.
Pros:
Attractive
Glass has an iridescent quality, visually interesting
Currently popular
Cons:
Can be expensive
A lot of grout makes glass difficult to maintain
Wood or Ceramic Wood
Cost: $3 to $12 per square foot
Want a backsplash that's unique? Wood is visually different from a lot of other backsplash options, but it does need to be properly maintained or it can become stained, warped or rotten. Sealing the wood periodically can do the trick, but if you don't want to maintain your backsplash in this way, ceramic wood has a unique rustic appearance but doesn't require the maintenance of real wood.
Pros:
Visually interesting
Unique material not found in many other kitchens
Just right for establishing a warm and rustic appearance
Cons:
Real wood needs to be sealed against moisture or it can rot
Stone
Cost: $10 per square foot and up
Stone comes in two forms: tiles and slabs. Tiles have been a common option selected by homeowners for years, but slabs are a new innovation in back splashes. Usually, the slab backsplash is installed as a continuation of the countertops, which adds a uniformity to the room.
Stone comes in a range of materials including granite, marble, slate and more. Keep in mind that some stones are very porous (like marble) and thus can stain easily. To keep these stones stain-free, you may need to seal the stone periodically and keep it clean.
Slab back splashes are easier to maintain than tiles because they have no grout lines or seams, but slabs are much more expensive than tiles - they cost as much as the countertops themselves. Work with your contractor to determine which type of backsplash is right for you.
Pros:
Natural aesthetic
Range of stone types available
Can be installed in slab or tile format
Cons:
Stone slabs can be very expensive
Remodeling Your Kitchen? Start With the Right Contractor
A good remodel starts with a good contractor. Find the right contractor for your home remodel, and they'll point you in the direction of backsplash materials you'll love. For more advice about how to find the right contractor for your kitchen remodel, check out Litchfield Builders free guide to selecting a contractor.
About Kevin Ahern
Kevin is the Co-Founder of Litchfield Builders, an award-winning, industry leader with a reputation for managing projects others shy away from. They are known for their high-quality work, customer service, and reliability and though still relatively small in size, Litchfield Builders now competes with some of the areas largest firms in both the residential and commercial arenas.