Subscribe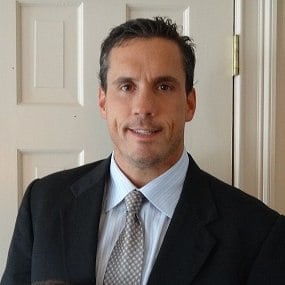 Accurate Home Remodeling Estimate
Before starting any home improvement project, you have to have a budget and an accurate home remodeling estimate. Knowing how much you can afford to spend, and how much your project will cost, is part of what makes home remodeling and home improvement possible.
You may have heard horror stories about homeowners who started home improvement projects only to see the cost of their project balloon well beyond the estimated amount by the end. This scenario can be avoided, with proper planning and by choosing the right home improvement contractor. Getting an accurate estimate at the beginning of the project reduces stress and helps ensure your project will be a success. In this article, we'll talk about what you can do to get an accurate bid for your home improvement project.
Meet with Multiple Contractors
A reputable, experienced contractor should be able to perform the work while sticking to their original bid, but finding a good contractor can be tough. Contractor quality spans a range.
Shopping around will help you find a professional that can do the work for the amount of the original bid. Meet with at least three contractors before choosing the right one for your project. Some tips:
Don't get estimates from contractors who bid sight-unseen. You may encounter contractors who will estimate the cost of a project based on a phone call or a glance out the window of their truck as they drive by. This is poor practice and not a good way to get an accurate bid. Meet with contractors in-person to describe the scope of your project, get answers to your questions, and describe your goals for your upcoming project.
Pay close attention to communication style. Some contractors have perfected the art of the way they communicate with clients. They ask insightful questions, take note of homeowner goals, and ultimately, they walk away from the initial meeting with a clear understanding of the scope of the project. These contractors know how to gather the information they need to produce an accurate bid. Note the way each contractor communicates with you, and then choose the contractor that you think really listened to and understood your goals for your upcoming project.
Be Prepared for Your Conversations With Contractors
Those initial conversations with contractors are a valuable opportunity to share your goals and communicate your ultimate plan for your home improvement project. It's these conversations that will help you get an accurate home remodeling estimate. Be prepared for those conversations going into them.
Know your goals. Decide in advance what you hope to accomplish by performing your remodel, renovation, or home upgrade.
Make a list of must-haves and nice-to-haves. Have two lists of features, fixtures, and materials that you'd like to see included in your home improvement project. Divide the list into two categories including essentials that must be a part of the finished product, and features you'd love to see included. These two lists will help you and your contractor plan your project while staying in your budget.
Avoid Scope Creep and Last Minute Changes
Sometimes projects go over budget or balloon in cost because of scope creep. Scope creep is the widening of the scope of the project, sometimes well after the original bid is made. As a homeowner, you can help control the scope of the project by sticking to your original plan. Avoid the temptation to add features or more expensive materials to your project well after the design is approved, and the bid has been produced.
You'd be amazed how much costs can rise just by making changes to your project after work has begun. Often, homeowners end up paying more for their changes than they would have if they had simply planned on those features from the beginning.
Know Your Budget Before Meeting With Contractors
Know your budget in advance of meeting with any contractors. Some tips:
If seeking financing, contact multiple lenders before settling on a loan that's right for you.
Know the payment terms of each loan you're considering and how much you can afford to pay monthly.
If you can't seem to afford to make the changes you'd like to make with the amount you have, don't keep looking for a contractor that can do the work for less. Wait and save.
Hire a Pro with the Right Experience
Contractors learn to bid on projects by experience. As you shop around for a contractor, look for someone who has experience performing your particular type of home improvement project. Look in their online portfolio to see what kind of work they've done in the past, and check references of homeowners who have had similar work done with the same contractor.
Why It's So Important to Choose the Best Contractor
Contractors play a big role in helping homeowners narrow the scope of their project, so the contractor can produce an accurate bid. A good contractor will know how to ask questions during the initial consultation that can help the homeowner think through their project and design a remodel that they'll love.
This helps prevent scope creep and makes it easier to stick to the original bid amount. The contractor may ask questions like, "Will you need to include a bathroom with your home addition?" "Is it important to include a space where you can eat outside?" And "How many people will be using the space?"
A less reputable, skilled, or experienced contractor may not ask these questions, which ultimately can lead to last-minute changes to your project. This is just one more reason why it's important to hire the right pro.
If you're feeling intimated by the prospect of hiring a contractor, download the Litchfield Builder's free guide, How to Choose a Professional Home Remodeling Contractor
About Kevin Ahern
Kevin is the Co-Founder of Litchfield Builders, an award-winning, industry leader with a reputation for managing projects others shy away from. They are known for their high-quality work, customer service, and reliability and though still relatively small in size, Litchfield Builders now competes with some of the areas largest firms in both the residential and commercial arenas.