Subscribe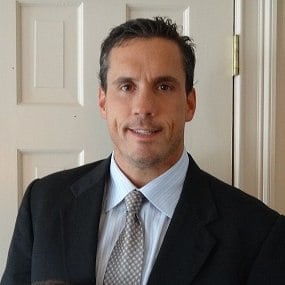 7 Fall Maintenance and Remodeling Projects
Most kids in Connecticut are back in school now, which means it's the perfect time to get some work done around the house. Fall is approaching quickly! At this time of year, weather changes can be hard on your house - inside and out. From inspections to home repair and home remodeling, this is when we recommend that homeowners get ready for winter.
According to CT Insider and Farmer's Almanac, the winter of 2022 will be unusually cold this year. Is your home ready for an onslaught of snow, freezing rain, and other challenging weather? If not, get started on your home repairs ASAP. To ensure that your home is well-maintained and prepared to weather the coming snow storms, work with a qualified contractor.
1. Roof inspection and Replace
A typical asphalt roof can last about 20 or 30 years, but we recommend inspecting your roof annually to check for signs of wear and tear. You may not need a pro to inspect your roof, as long as you know what to look for. Signs your roof is starting to deteriorate includes:
Granules in the gutters. Granules protect your shingles from UV rays. It's typical to see a few granules in your gutters, but if they are clogged with granules - or if you're seeing them in large clumps beneath your downspouts - this is a sure sign that your shingles need to be replaced soon.
Ridge cap deterioration. Ridge caps are the shingles found on the ridge at the top of your roof. These shingles usually deteriorate faster than the other parts of your roof. If you notice your ridge caps are curling at the edges, the caps will need to be replaced.
Missing or cracked shingles. Missing and cracked shingles could lead to water intrusion and deterioration of the rest of your roof. Your roof may have lost one shingle during a storm - but if there are several missing, this could be a sign that your roof is deteriorating.
Of course, if you're noticing water intrusion in your home, this is a sign of a serious problem. Contact a reliable contractor to find out if your home's roof needs repair or replacement.
2. Gutter Replacement
The gutters are an important part of your home's water drainage system. Gutters can start to sag and leak over time - especially if they haven't been properly maintained. If your gutters sag in the middle, or if the water runs out over the walls of your gutters without draining from the downspout, then this could be a sign that your gutters need repair or replacement. Typical rain gutters last for about 20 years, so if your gutters are closing in on the 20-year mark, talk to a contractor.
3. Weatherstripping
Weatherstripping can help you maintain a comfortable temperature in your home, even when the temperatures outside fall below freezing or into the sub-zero category. While many Connecticut homeowners do their own weatherstripping, the Energize CT program can identify air leaks and other energy inefficiencies in your home. They'll make on-the-spot repairs and provide homeowners with the tools they need to make future improvements.
4. Attic Insulation
It's common for attics in older homes to lack the appropriate level of insulation. Attic insulation is important in cold weather and hot because it helps protect your home's interior from the extreme temperatures outside. When the attic heats up, the rooms beneath your attic heat up as well. The reverse is true in cold weather.
A good rule of thumb as stated on the ENERGY STAR website is that if you can see the joists in your attic floor, then you could benefit from more insulation. The insulation in your attic should rise up to and cover your joists.
While insulating your attic isn't a hard job, it's best done by someone with some experience and expertise. A DIYer who accidentally covers their attic vents could find their attic developing a condensation and mold problem in a short time.
5. Re-siding or Exterior Re-painting
Old, damaged siding can cause problems in winter when rain and snow can cause leaks. Examine your home's siding to look for problems like cracks, missing planks, and missing mortar (in the case of brick or brick veneer). If your home's siding is painted, look for areas where the paint is bubbling or flaking off. Exposed wood doesn't last long, and winter weather can be especially brutal on your home's siding.
If your siding needs to be updated, painted, repaired, or replaced, contact a contractor soon to get started. Remember that siding replacement pays off because it can improve your home's curb appeal. If you're planning to sell sometime in the next few years, siding can make your home more attractive to buyers.
6. Exterior Door Replacement
Your exterior doors play a role in your home's energy efficiency. Poor-quality exterior doors can allow drafts into the home, causing hot spots or cold spots, and putting a burden on your home's HVAC system.
Replacing your home's exterior door in time for the cold winter weather will help you regulate your indoor temperature - not to mention make your home more attractive. This is a relatively easy home improvement project, but it's important to work with an experienced contractor to perform the installation.
7. Replacement Windows
Like your exterior doors, your home's windows also impact your home's energy efficiency. If your home's windows are more than 20 years old, it's likely they need to be replaced. Other signs your home's windows could use replacement include:
Condensation forms on your windows routinely
You're noticing stains or areas of deterioration on the window frames
You're constantly replacing springs inside the windows
Your windows are single pane
Buy high-quality windows to enjoy the best energy efficiency and overall performance. Work with a contractor that can point you to a good brand.
Fall is Nearly Here - Don't Wait
Fall is almost here. Many Connecticut contractors see their busy season winding down at this time of year, so it's a good time to schedule some home improvements or updates. For information about hiring a reputable, reliable contractor in Connecticut, download Litchfield Builder's free guide to Choosing a Professional Home Remodeling Contractor.
About Kevin Ahern
Kevin is the Co-Founder of Litchfield Builders, an award-winning, industry leader with a reputation for managing projects others shy away from. They are known for their high-quality work, customer service, and reliability and though still relatively small in size, Litchfield Builders now competes with some of the areas largest firms in both the residential and commercial arenas.