Subscribe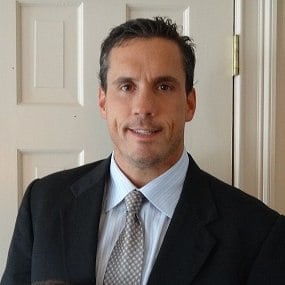 4 Ways Waterless Urinals Are the Way to Go in Commercial Construction
Bathroom Remodeling | Commercial | Commercial Remodeling | Sustainability
Waterless urinals offer the ultimate luxury in modern commercial bathroom fixtures because they are sustainable, beautifully designed, sanitary, and cost effective. Although older models had design flaws that prevented them from becoming widely popular, newer models have been improved upon, and are being used widely in commercial construction and green building projects throughout the country. Waterless urinals are now a top choice for commercial property owners who wish for their restrooms to be modern, stylish, and functional.
4 Ways Waterless Urinals are the Way to go in Commercial Construction
1. They are environmentally friendly.
Waterless urinals represent the best of all modern green building practices--by saving water while doing so stylishly and with no inconvenience to the user. As stated in a recent article in the Washington Post, M&T Bank Stadium reduced water usage by 43% after installing waterless urinals in its restrooms, while the Bank of America tower now saves over 3 million gallons per year because of theirs. Climate change projections predict that water collection will become increasingly difficult in the years to come. In areas where water reserves may be especially strained, bathroom fixtures such waterless urinals will become invaluable. Responsible commercial property owners should keep this in mind when investing in sustainability.
2. They are cost effective.
If it's good for the environment, it's good for your bottom line. Saving water means lower utility costs for your business. In addition, many waterless urinal models are actually less expensive than traditional urinals. Also, unlike their older counterparts, waterless urinals have no moving parts that may break and need repair. Over time, waterless urinals may actually need less maintenance making them less likely to need expensive repairs or maintenance.
3. They have elegant and modern designs.
Waterless urinals have simplicity of design. In modern bathrooms, these elegant fixtures are subtly attractive. The lack of a flushing mechanism allows waterless urinals to blend into the background, making them less visually obtrusive than flushing models.
4. They are sanitary.
Bathrooms are thought of as places where germs live. Even the cleanest bathrooms will harbor unseen bacteria and viruses that cause sicknesses like the common cold and the flu. Many commercial property owners prefer the less "hands-on" approach of waterless urinals. Nothing to flush equates to a cleaner, more germ-free environments.
Early models of traditional urinals are often associated with unpleasant odors. Today's waterless models have been fitted with controls, like filters filled with scented oil, that suppress smells resulting in a more satisfying experience overall.
Key Takeaway
As you consider your next commercial construction or bathroom remodeling project, remember the advantages of waterless urinals. Models come in a variety of styles and are offered at a range of prices to meet any need.
With over 20 years of experience, Litchfield Builders is a highly respected expert in commercial construction and bathroom remodeling in Connecticut. Our skilled professionals have all of the knowledge and expertise to help your business make the right first impression when remodeling. Click the button below to request your free initial consultation with one of our experts.
About Kevin Ahern
Kevin is the Co-Founder of Litchfield Builders, an award-winning, industry leader with a reputation for managing projects others shy away from. They are known for their high-quality work, customer service, and reliability and though still relatively small in size, Litchfield Builders now competes with some of the areas largest firms in both the residential and commercial arenas.