Subscribe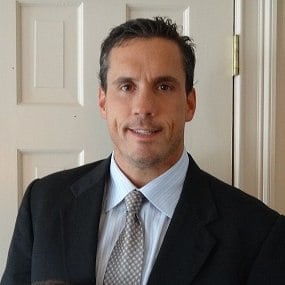 10 Popular Design Styles to Consider for your Remodeling Project
A well-planned remodel is about more than updating a space, it's about adding personality to part of your house. That personality is conveyed through the furnishings, architectural choices, color choices, and so on - all of which adds up to what we call the style. There are a million styles that you can choose from, but in this article, we'll go review some of the most popular decor and architectural styles in Connecticut homes.
If it's important to you to achieve a specific style when remodeling, work with a skilled Connecticut contractor and designer. The more skilled your remodeling team, the better the results will be. See below, a range of design styles that you can achieve in your home.
Farmhouse
Farmhouse style is a combination of rustic and practical, simple and straightforward. Farmhouse style can be found in all rooms of the house, but is often most obvious in the kitchen where a wooden kitchen island, apron-style sink and Shaker style cabinets add simple flair to a very functional space.
Farmhouse style usually incorporates earthy but decorative colors like greens and blues into the decor. Painted wood cabinets, hardwood floors and cast iron hardware are hallmarks of this style.
Coastal
When you think of coastal areas, you probably think of beaches, breezes, open spaces and the good life. If you could turn that kind of environment and lifestyle into an ambiance or an interior decor, this is what you would see in coastal home decor.
Coastal style interiors usually feature light colors like blue, gray, khaki and white, and natural materials like blond wood, cotton window treatments and canvas upholstery. This style invokes thoughts of wide open spaces, salty air and sand castles. Coastal style is breezy and fun, just like the beach.
Bohemian
Bohemian is a carefree decor style that really doesn't follow many rules. This eclectic design sensibility incorporates organic materials like plants, bright colors, natural materials and unusual combinations of furnishings and decorations in one space. In other words, follow your heart's desire.
Bohemian decor creates a relaxed and comfortable environment in the living room and dining room, where people can spend time with friends and family, enjoying company and talking for hours. Colors in this type of environment range from bright pink to earthy greens and blues. Matching isn't as important in Bohemian style decor.
Mid-century Modern
Mid-century modern style is a combination of minimalism, retro/vintage decor and furnishings created from natural/organic shapes. In this style, you'll see curvy lines, practical and durable materials, earthy colors like browns, greens and blues. Mid-century modern is notably uncluttered, tidy and practical.
Minimalist
Minimalism is simple and understated, with a lack of decorative flourishes. Minimalism is often associated with modern decor and architectural styles. In these spaces, you'll see a lot of flat, undecorated surfaces, solid colors and open, airy spaces. Minimalism is associated with simplicity.
To achieve minimalism in your home, cut back on the number of colors in your decorating scheme. One or two dominating colors in the same space is enough. Keep your tables and other horizontal surfaces clear of anything that isn't necessary or functional. Finally, choose pieces that serve multiple purposes (like a bench that also provides storage, for example) to avoid filling your home with extra pieces of furniture.
Industrial
Industrial design draws inspiration from turn of the century warehouses and industrial settings. This style is often implemented in converted spaces with industrial roots, but you can apply industrial style to any setting, including your own home.
Industrial style is easily recognized by the use of raw, unfinished materials in the walls, ceilings and floors. In these spaces, you'll see a lot of exposed brick, raw iron, exposed ductwork, scratched timbers and Edison light bulbs in shadeless light fixtures.
Transitional
Transitional style is a combined style. The word "transitional" in this case refers to a transition, or middle ground, between modern and traditional styles. Transitional borrows a little from both styles to create an aesthetic that is comfortable and casual.
Transitional styles often utilize a neutral color palette that's gentle and comforting, and combine modern materials like metal and glass with traditional materials like wood. Transitional style is hard to pin down because it has a little of everything in it. Many homes have a transitional style.
Scandinavian
Scandinavian styles are arty and sculptural, clean and simple, combining blond wood, modern furnishings and simple, understated decor. Scandinavian is practical as well as beautiful, often combining light colors, natural and synthetic materials and comfortable design conventions.
Scandinavian decor may add pops of color to interior spaces through small pieces of art. In these spaces, furnishings, floorings and walls are all lightly colored.
Create Beautiful, Fully-Realized Interior Spaces
The best way to ensure that your remodel creates a comfortable interior space that expresses your personality is to hire the right team to design and implement your remodel. You can achieve this by hiring an architect and skilled Connecticut contractor, or by hiring a design build contractor that can get the job done.
For more information about hiring the right contractor for your upcoming remodel, download the Litchfield Builders guide. You can also call us to schedule a consultation to discuss your upcoming remodel. We'll help you make design decisions throughout the remodeling process - design decisions relating to style, appearance and more.
About Kevin Ahern
Kevin is the Co-Founder of Litchfield Builders, an award-winning, industry leader with a reputation for managing projects others shy away from. They are known for their high-quality work, customer service, and reliability and though still relatively small in size, Litchfield Builders now competes with some of the areas largest firms in both the residential and commercial arenas.