Subscribe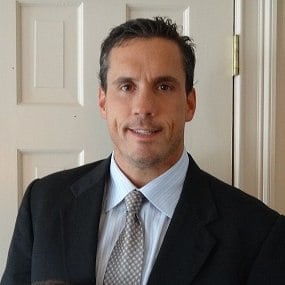 10 Inspirational Home Remodeling Websites to use for your Connecticut Home Project
Remodeling a home in Connecticut can be a time-consuming and overwhelming project. No wonder they've made so many inspirational home remodeling websites for homeowners to use as a resource!
If you spend half the time daydreaming about taking on your next home remodeling project, then you could use some helpful resources to make your remodel a success.
The following 10 inspirational home remodeling websites are a great source of ideas, insights, and remodeling information that you can use to make your CT home remodel a worthwhile project.
Houzz is a one-stop shop where finding a contractor, shopping for furniture, and looking for inspirational pictures are fast and easy. At Litchfield Builders, we refer regularly to the nearly endless photos of home renovations, especially during conversations with clients.
Use the filter feature at the top of the photo library to find exactly the right type of pictures for your project, or simply search for keywords through the search bar to find pictures that inspire.
Featuring lots of great pictures and inspirational ideas, HGTV Remodels is a mixture of practical and fun. Spend time on this website browsing the articles, reviewing the storage solutions, and planning your next major home remodel. ...or, just browse the website for inspiration. HGTV Remodels is, above all, entertaining.
Want to know how to tear down a wall? Replace your siding? Install a new toilet? All that and more is available on This Old House, which features projects that skew toward the practical and useful. This Old House is actually a remodeling and renovation powerhouse, and one of the original remodeling television shows to hit the airwaves. Now in its 20th season, you can enjoy This Old House through their website and on television.
Packed with articles about travel and green living, Dwell is a lifestyle website as much as a website about renovation and décor. The store-and-website combo features renovation projects and designs that have a Euro-Modern-Minimalist sensibility. Like Houzz, pictures on Dwell can be filtered by color, flooring, lighting, and more. Go to Dwell for inspiration, and to finalize your furniture purchases.
With a straightforward landing page, the Porch website is designed to make moving and improving your house easy. On the Porch website, you can find referrals for professionals from appliance repair to home builders, resources to help you estimate costs, and advice on various home improvement topics. This is a great website for someone moving into a new house.
Embracing the old and making it new, Retro Renovation answers critical questions like "What should I do about this pink bathroom?" and "Is this olive-colored shag carpet really for me?" This resource is perfect for those who find themselves living in 1950's suburban-style ranch homes and want to embrace their home's architectural roots.
Thrifty and completely DIY-focused, Remodelaholic includes very practical suggestions for making big changes on a small budget. If you enjoy woodworking and making things yourself, Remodelaholic has a substantial "project ideas" section where you can view projects step-by-step, or buy project plans.
Similar to This Old House, the Bob Vila empire has practical answers to practical questions. Want to install gutters? Plumb a sink? Install flooring? Check out the Bob Vila website. Their "how to" center provides practical information for home improvement projects, while the "find info" section contains endless articles about every room of the house.
Family Handy Man focuses on self-sufficiency around the house. Full of helpful DIY articles, Family Handy Man shows you how to do everything in clear, step-by-step instructions and photographs. If you're remodeling on a budget, want to do the work yourself, or simply need advice for performing basic home improvement tasks, the Family Handyman site is for you.
It may have the word "apartment" in its title, but Apartment Therapy isn't just for apartment dwellers. With pictures of remodeled spaces of all types (including houses), Apartment Therapy is a source of ideas no matter whether you're in a house or apartment. Homeowners with small spaces, a love of quirky decor, and older properties will appreciate Apartment Therapy's ideas.
Websites to Help Connecticut Residents Remodel
When you're remodeling, it's helpful to view websites that are specific to your region, so you can know what other homeowners in your area must consider when they're trying to transform their homes. For your Connecticut remodel project, we recommend these websites:
Connecticut Magazine's website features a Home and Garden section with helpful advice for remodeling your home inside and out. Whether you're trying to pick the right vegetables for your garden or want tips about installing solar panels on your home, look here.
State of Connecticut License Lookup - While not inspirational, this website is practical and important for homeowners hiring Connecticut contractors. Here, you can check your contractor's license to be sure it's active.
Connecticut Builder is the magazine of the Home Builders and Remodelers Association of Connecticut. Check it out for information ranging from trends in CT building to real estate updates and information.
Hire the Right Contractor for the Work
When you've had your fill of browsing the remodeling websites and you're ready to get started improving your home, get serious about your search for a licensed contractor. Contact Litchfield Builders for your next Connecticut home renovation, or download our free guide to hiring a contractor in CT.
About Kevin Ahern
Kevin is the Co-Founder of Litchfield Builders, an award-winning, industry leader with a reputation for managing projects others shy away from. They are known for their high-quality work, customer service, and reliability and though still relatively small in size, Litchfield Builders now competes with some of the areas largest firms in both the residential and commercial arenas.