Subscribe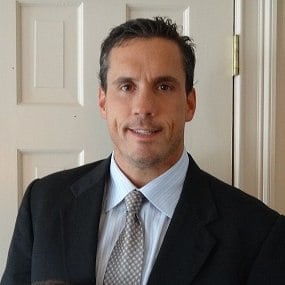 The 10 Best Towns to Live or Work in Connecticut
Commercial | Connecticut | Residential | Residential Remodeling
With a rich history, skilled and educated workforce, and abundant natural beauty, Connecticut has a great deal to offer its residents, business owners, and aspiring entrepreneurs. But where exactly should your home or business plant its roots?
Whether you're relocating for professional or personal reasons, choosing a location for your family or business is a big decision. You have to take into account many factors including:
Property values and taxes
Commute Times
Cost of Living
Quality of Life
Local Economy
Nightlife and Attractions
Schools
The 10 best places to settle your family or business in Connecticut
1. North Haven
Approx. Population: 24,000
Median Household Income: $83,000
Median Home Value: $258,000
Ranked 98th "best place to live" in Money magazine in 2007, North Haven has a great deal to offer both home and business owners. Though the cost of living in North Haven is approximately 30% higher than the national average, the town has high-performing schools and is conveniently located only less than 10 miles away from downtown New Haven, offering short commute times and easy access to diverse nightlife and dining.
From a commercial standpoint, North Haven and the greater New Haven area boast dozens of unique restaurants, shops, sports venues, and museums making this area attractive for consumers, tourists, and business owners looking to capitalize on their investment. Home to organizations like Blue Cross and Blue Shield, Covidien, and a branch of Quinnipiac University, North Haven also has a growing retail, manufacturing, and corporate base, employing well over 12,000 people.
---


---
2. Branford
Approx. Population: 28,000
Median Household Income: $70,000
Median Home Value: $330,000
A scenic shoreline community, Branford is the 37th largest town in Connecticut. Though the cost of living there is about 44% higher than the national average, the town offers a charming balance of indoor and outdoor lifestyles with over 15 local parks, two beaches, several hiking trails, lakes, ponds, and the majestic Thimble Islands.
Commercially, Branford draws many local tourists with its historic properties, seal watching cruises, and lively Town Center of shops, restaurants, and coffee houses. Small businesses that capitalize on this seaside lifestyle, along with technology, manufacturing, and pharmaceutical based companies will find that Branford is an excellent choice for their overall growth and success.
3. Wallingford
Approx. Population: 45,000
Median Household Income: $75,000
Median Home Value: $221,000
With its proximity to New Haven, Wallingford boasts a unique blend of urban and suburban elements that present its residents with a highly active community life and convenience. The large Connecticut town is home to several historic properties, parks, and hiking trails as well as many notable schools including Choate Rosemary Hall, a private college-preparatory school attended by John F. Kennedy, Michael Douglas, and Glenn Close amongst others.
Commercially, Wallingford Center, the town's "downtown" district, is home to dozens of popular, well-known local restaurants, bars, and small businesses as well as many large chains. These, along with the town's Oakdale Theatre draw a large number of tourists presenting entrepreneurs and business owners with many unique commercial opportunities. In addition, the town offers many opportunities in the manufacturing, healthcare, and building industries.
Want to learn about the other best towns to live or work in Connecticut? Download the full ebook by clicking the link below!
About Kevin Ahern
Kevin is the Co-Founder of Litchfield Builders, an award-winning, industry leader with a reputation for managing projects others shy away from. They are known for their high-quality work, customer service, and reliability and though still relatively small in size, Litchfield Builders now competes with some of the areas largest firms in both the residential and commercial arenas.