Subscribe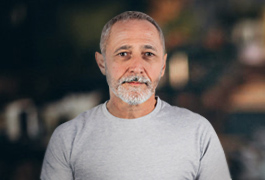 5 Worst Kitchen Appliance and Remodeling Mistakes and How to Avoid Them
Of all the places you can think of remodeling, the kitchen happens to be one of the most expensive rooms. Not only do you have to focus on fixtures that will ensure a perfect workflow, but you also have to factor in the right appliances that will blend in with your design.
These expenses will quickly accumulate if you finish the kitchen remodeling only to find out you need to redo the process. For instance, it can be frustrating to choose your kitchen appliances once you finish remodeling, as this means you probably did not factor in size and location.
These may appear to be minor mistakes, but they are the most common, and our long years in remodeling have shown us how costly this can be. It's the little things in life that make the most significant difference – that can never be truer than in kitchen remodeling. To avoid these mistakes, consider the following kitchen ideas as you endeavor to renovate your kitchen design.
1. Begin with the End in Mind
If you're a pro in interior design, you can develop a credible plan of the finished look. However, we advise most clients to find the right contractor, depending on how much they are willing to spend on their kitchen design. That will help you cover the unseen potholes, which may end up saving you a couple of bucks.
Select the kitchen gadgets you need but don't buy them just yet. This helps in the planning and arrangement of fixtures such as wall cabinets, shelves, and sockets. Discuss with your contractor about the appliances you've picked. They most definitely know where to source high-quality pantry equipment as well as the best smoke detector. The point is, when the vision is clear of what your end goal is, you will not be prone to over-designing or redoing the remodel.
2. Quality over Quantity
You might be on a tight budget and choose to compromise on the quality of the kitchen gadgets. This mistake will end up costing you in the long run. We usually recommend purchasing statement pieces that will last you a lifetime and give you the best quality service.
Don't mistake us: we are not talking of trendy pieces with exorbitantly high prices. On the contrary, consider purchasing equipment like stacked compact washers (a combo of a washer and dryer) that have greater efficiency, value, and capacity.
Similarly, go for a refrigerator that offers more value with a built-in bottom freezer. We have found that the difference between a poor and an incredibly efficient vent is roughly $200. Be wise with your investments, and make sure you get the most quality with every dollar.
3. Laxity in Research
Any remodeling inside your house needs you to be on top of the game. It's not your contractor's kitchen, therefore, the kitchen design should not be appealing to your contractor but to you. This means that you need to get yourself on the internet and check out product reviews of kitchen appliances before making any purchase. Get to know what you're getting yourself into.
Failure to do so will have you being indecisive. You may end up changing your mind in the middle of the remodeling experience, or you may acquiesce with everything the contractor tells you. Both instances may lead to frustrations and expenses you had not planned for.
4. Kitchen Storage Ideas
One wise kitchen designer said, "One could never have too much a storage space in the kitchen!" You may have out-of-this-world kitchen appliances, but if you have cheap kitchen cabinets to complement them, you will definitely not get the desired result.
You may decide to go for custom-designed cabinets that will retrofit whatever kitchen renovations you have. Similarly, you still have the option of coming up with your own design that complements your style and kitchenette size. Other additions include tray dividers, roll-out drawers, lazy Susans or just a spice rack to supplement the available storage space.
We normally don't recommend wall storage ideas as they make the kitchen appear compact. Nevertheless, you may develop a design that allows you to maximize on a specific kitchen wall through fixing magnetic strips and kitchen hooks to hang devices near the kitchen faucets.
5. Too Dark Too Gloom
Another mistake homeowners make during renovations is limiting the light inflow. To couple this up, you may find the room gloomy and stuffy because of the limited number of air outlets. Honestly, this kills the vibe after all that hard work.
Employ kitchen colors that will reflect rather than absorb light. Proper lighting, coupled with the right color code, will create an appeal of largeness in small kitchens. Consider increasing the outlets and sourcing the best air vents. This solution will prevent your property from being unsalable and in peak conditions for the next person.
Make Your Next Kitchen Remodel a Success
These are some of the common mistakes in purchasing kitchen appliances and remodeling that most homeowners struggle with. As we finalize, we highly recommend that you should maintain an open mind throughout the whole process.
Don't be too rigid hence preventing anyone from challenging your style. There is a wide variety of appliances and kitchen remodeling advances aimed to make the kitchen lifestyle habits smoother. What do you know; you may end up loving it more than your former ideas.
Which other kitchen remodeling mistake do you know that could be darn costly?
About Archie Adams
Archie was a builder for more than 40 years. Mainly after his retirement the enthusiastic electrical works in garden and writes for a blog homemakerguide.com to keep himself occupied. His many years of experience can get you the right tool reviews whether it is a drill, welding machine or so. An impressive fact to note about him is that almost everything in his house is a representation of his skills made by his hands.