Subscribe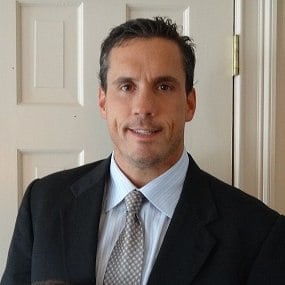 Why it is Difficult to Get a Building Permit for Commercial Projects
Commercial building permits are a crucial (and unavoidable) part of many business construction projects. Whether you want to replace your roof, build a new structure on your property, or add on to your existing structure, you're going to need to get a permit before the work can begin. Permitting is a process that helps ensure building quality and safety, so it's an important function of local government.
However, permitting costs are on the rise and many business owners are unaware of it. In addition, the permitting process isn't changing, even as costs are increasing. This important issue is just one of the many reasons that property improvement projects cost more now than they did just a few years ago.
Knowing the permitting process, what's involved and how much it costs to get a permit can help you as you plan your upcoming construction project.
How Does Permitting Work?
Before a contractor can break ground on a major building improvement project, they must submit the plans to your local building department with a permit application. Building departments have thirty days to issue a permit after receiving the application. The project cannot begin until the commercial building permit is approved.
Once the work begins, inspectors from the building department will make periodic visits to inspect the work at various stages of completion. When the work is done, the inspector will close out the permit with a final inspection.
This process is very similar to the permitting process for residential construction, with one major difference: special inspections. Commercial permits may require property owners to get special inspections of their property, depending on the specifics and complexity of the job.
For example, if the project is complex enough that the inspector needs to have an engineering degree in order to certify that work is being done safely, then the property owner may be required to pay for a special inspection from a private inspection company. Examples of times when a special inspection may be required:
Concrete mix inspection. The special inspector may be required to check the concrete mix to ensure the stability of the structure.
Steel connection inspection. The special inspector may be asked to check the way steel connections are welded to ensure that the welding is completed according to the original plans.
How Much Do Commercial Permits Cost?
Rates for commercial permits are the same as rates for residential permits. However, since commercial construction jobs are often much more expensive than residential construction jobs, the final cost for a commercial construction permit may be far more than the cost for a residential construction permit.
The cost for commercial permits varies from one community to the other. New Haven rates are the most expensive in the state. Permits in New Haven cost $32 for every $1,000 spent on the project. This means that if the contract for the project is $1,000,000, the commercial permit in New Haven will cost $32,000.
In addition, private inspectors (if a private inspector is required) incur their own separate hourly fees. A special inspector may cost just as much as the commercial permit itself, depending on the work to be done.
When And How Are Commercial Building Permit Fees Increased?
Permitting fees rise periodically. Fee increases are announced on the building department website, so you can stay up to date on cost increases by checking your local building department website. Fee increases do not happen predictably. When fees are increased, they go up at different rates in different areas.
What Are the Benefits of Commercial Building Permits?
One of the benefits of getting a building permit for your commercial construction project is the benefit that comes from staying in compliance. Permits ensure that the work is done correctly, which can prevent major structural problems and help protect your property's value.
In addition, there are other benefits of building permits:
Peace of mind knowing your building is safely constructed.
Decreased risk to your structure, employees, and customers who come to your building.
Your commercial structure is one of your greatest investments. Obtaining the proper permits can help protect your investment.
Is There Any Way to Avoid or Reduce the Cost of a Permit?
The only way to reduce permitting costs is to scale back the scope of your construction project, which is not a realistic option for most projects.
Although permitting fees can be a problem for some commercial property owners, permits themselves are an important part of the building process. Permits help ensure that there is oversight from experts that know building codes. Permits also help ensure that construction quality is consistent throughout the construction process. Buildings should be inspected in order to ensure that they're safe.
Any contractor who offers to perform work unpermitted should not be hired. If you're a commercial property owner who is trying to perform major property improvements, avoid any contractor who states they can do the work without getting a permit. Unpermitted work could be dangerous and is likely to reduce your property's value, even if the work is otherwise compliant with building codes.
Seeking a Contractor To Perform Your Commercial Construction Project?
Sometimes it's hard to find the right commercial contractor for your project. Litchfield Builders provides resources to property owners who want to upgrade their commercial structures and make property improvements. We can also answer questions about the commercial remodeling process.
To find out more about permitting costs and how to perform a commercial construction project, contact us today.
About Kevin Ahern
Kevin is the Co-Founder of Litchfield Builders, an award-winning, industry leader with a reputation for managing projects others shy away from. They are known for their high-quality work, customer service, and reliability and though still relatively small in size, Litchfield Builders now competes with some of the areas largest firms in both the residential and commercial arenas.