Subscribe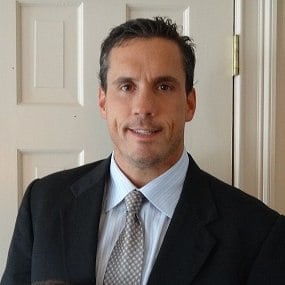 8 Top Commercial Remodeling Questions Answered
Are you a business owner hiring a contractor in the next several months? It's important to vet contractors thoroughly before choosing one to work with. Asking probing questions about each contractors' business practices and about the remodel itself can help you vet professionals and prepare for your upcoming improvement project.
If you've never hired a commercial contractor before, these commercial remodeling questions can help. There's no wrong questions to ask a contractor during an interview for a bid, but some questions are less helpful than others. Below are our suggestions.
1. Can my business stay open during a remodel?
Most businesses are able to stay open for the majority of their remodel, but there are many factors affect whether they can and under what circumstances. Events like sustained loud noises as well as power and water shut offs can shut down a business for a while. Some contractors will work around their commercial client's schedule to cause the least disruption to their ordinary business practices.
Work with a contractor who is able to provide a timeline, including when work will begin, when the most disruptive events will occur, and when work can be expected to end. Some commercial businesses simply move their operations while construction is taking place. Others choose to stay open in their existing location under less-than-ideal circumstances. Working with an experienced builder can help ensure a smoother experience for everyone involved.
2. Are there sustainability options?
Sustainability is not a passing trend: it's here to stay. Commercial building owners increasingly prioritize installation of energy-efficient appliances and fixtures that can improve their property's value while reducing their utility bills at the same time. Common green building materials and upgrades include:
Replace appliances with ENERGY STAR rated products.
Install energy efficient light fixtures.
Install a new "cool" roof.
Replace bathroom fixtures with low-flow products.
Weatherstrip doors and windows.
Some of these upgrades are surprisingly affordable, but make a big difference in your building's overall energy efficiency. If you're seeking a way to increase your building's energy efficiency through affordable upgrades, talk to your contractor for ideas.
3. How long will the project take?
It's hard to describe how long a typical remodel project takes because there's such a range. Kitchen and bathroom remodels can take several weeks, while an addition can take months. A simple paint job or weatherstripping project can be over in a matter of days.
Timelines depend on the size of the building, the work to be done and also whether permits are required. No remodel takes less than one month from the date the contract is signed, because the best contractors often have a long line of work waiting to finished.
Commercial projects can take even longer if they're larger in scope or more complicated than a standard residential project. Large scale commercial projects take more planning.
4. What codes or regulations need to be followed?
Standard codes that must be followed in nearly any commercial construction project include:
ADA
Local building codes
Health department codes
Fire Marshall codes
An experienced contractor should know about all of these codes. As long as you've hired a contractor with experience and a good reputation, you can expect your contractor to educate you on these requirements and meet these requirements in the construction of your project. Read your contract thoroughly to ensure that you and your contractor are on the same page.
5. What can I do ahead of time to make the project go quicker?
Aside from getting started sooner, there's nothing you can do to speed up a good contractor's availability. Good contractors are always in high demand. However, you can prevent delays in your construction project by pre-making decisions.
Look at pictures of the type of construction project that you're planning, and keep a file of information about the goals of your upcoming project. Consult with all boards, managers and staff before starting the process with your contractor. Assign a point person (or a group of people) from your organization to consult with your contractor to ensure that the work is done to meet the needs of your organization.
6. How can I prepare my workers for you to start this project?
A good contractor will likely know the information you need to convey to your workers, so coordinate closely with your contractor when trying to prepare your workers. Give your employees timelines and update them on progress regularly. Your contractor will inform you of any specifics that are relevant to your job.
For example, your contractor may require your employees to stay out a section of your parking lot. Your contractor will tell you if this is the case. Coordinate with your employees to ensure they have this information, so they can avoid parking in the wrong spot when construction begins.
7. What noise levels can we expect during the remodel?
If noise will be disruptive to your business, talk to your contractor about working on weekends or during off-hours to minimize the disruption to your company. Many contractors will work around your schedule to avoid conflict with your ordinary business practices.
8. When can you get started?
Typically, contractors are not available to start work until at least 30 days after a contract is signed. Large-scale commercial jobs can take longer because they have more moving parts, are more expensive, and require more planning.
One thing is for certain: your contractor should tell you up front when the work is expected to be done. This will likely be written into the contract. If you have a deadline, talk to your contractor to ensure that message gets passed along.
Contact a Respected Commercial Contractor to Get Started
Prepare yourself before meeting with commercial contractors. Write down several commercial remodeling questions to ask each potential contractor. Asking contractors the same questions can help you compare one potential contractor to another.
With over 25 years experience performing commercial construction in New Haven and the surrounding area, Litchfield Builders helps business owners prepare for their upcoming improvement projects. Call us today to make an appointment to discuss your project, its timelines and what must be done to make your project a success.
To learn more about commercial construction and remodeling, download our free guide, Sustainability & Green Building in Commercial Construction.
About Kevin Ahern
Kevin is the Co-Founder of Litchfield Builders, an award-winning, industry leader with a reputation for managing projects others shy away from. They are known for their high-quality work, customer service, and reliability and though still relatively small in size, Litchfield Builders now competes with some of the areas largest firms in both the residential and commercial arenas.