Subscribe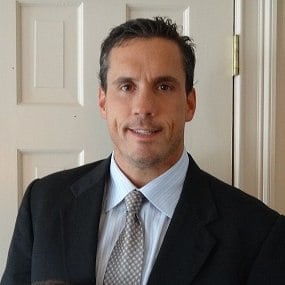 The Top 15 Biggest Home Decorating Mistakes
Home decorating is a challenge for many homeowners. Unless you're a trained professional interior decorator, it's difficult to know what works and what doesn't. We're posting this list to prevent you from making some of the biggest home decorating mistakes.
1. Failing to Renovate Before You Move In
Don't make the mistake of waiting until after you move into a new house to renovate. Renovating before you move in saves you the headache that comes from listening to pounding hammers all day, and can save expense as well. Think about it: your contractor might charge more to work around your furniture and other possessions.
2. Installing Light Colored Carpeting
A white carpet may look pretty now, but it's not going to look good after you've been walking on it for a year or more. Or it may continue to look beautiful, but at what price? Tiptoeing around your own house and shampooing the carpet twice annually can be exhausting.
3. Painting Your Fireplace
Once it's done, it can never be undone. Painted fireplaces might be a trend right now, but paint that soaks into the brick can never be removed. Find ways to decorate around your fireplace without changing the color.
4. Selecting Uncomfortable Furniture
Less is more rewarding than putting up your feet and relaxing on the sofa at the end of a long day. Selecting furniture based on looks and not on comfort can take all the fun out of laying around the house.
5. Installing Marble Countertops in the Kitchen
Marble is exquisitely beautiful until it becomes scratched by carving knives and stained with red wine. Some households can get away with marble countertops in the bathroom, but for the kitchen, white quartz is a better bet.
6. Painting Your Wooden Floors
Hardwood floors that have been painted will never look the same. You can strip paint off of wood, but you'll never be able to remove all of it. If your hardwood floors are in bad shape, don't use paint to cover them up. Speak with an experienced contractor about making repairs.
7. Installing Art Too Low or High
Keep your art at adult eye-level. On walls where a chair rail or crown molding prevents the art from hanging in an easy to see location, dare to leave the wall blank and let the crown molding and other handcrafted details speak for themselves.
8. Discarding Old Furniture
Make the most of your old furniture. Before you throw away your table or chairs, try coating it in chalk paint and rubbing it with dark colored furniture wax to give it an antiqued look. If you're more attracted to distressed furniture, coat your furniture in two coats of chalk paint (in different colors), and sand off a little of the top coat to reveal the different shades underneath.
9. Spreading Furniture Too Far Apart
Your living room may be large, but the sitting area formed by the furniture should be small and intimate. If you are faced with the task of decorating a big space, create multiple sitting areas or zones to ensure comfort for your guests.
10. Relying on One Bright Light
Having one bright light in the center of the room can make the space feel claustrophobic and harsh. Install many light sources and use many lamps spread throughout the room so you can always have just the right amount of light for your needs.
11. Making Everything Match
Rooms painted and decorated to match perfectly can get depressing and dull. This can also give a room the appearance of being unlived in, similar to a furniture warehouse showroom. Don't be afraid to scatter personal belongings and favored possessions around the room, even if they don't quite match.
12. Forgetting the Flow from Room to Room
It can be jarring when you walk from one room to another and each room has its own decorating scheme, and this is especially true of households where the rooms have large, open doorways and a relatively open floor plan. Take into consideration the overall flow of the house when choosing decorating schemes for individual spaces.
13. Allowing Clutter to Build Up
Find creative ways to get that clutter out of sight. Built-in shelves and cabinets, custom made closets under the stairs and a finished attic for storage space is a great way to keep the living spaces in your house clean and clutter free.
14. Painting the Walls Without Trying a Sample
Wall paint has a way of looking nothing like the swatches at the store. Even when it does look like the swatch, the lighting of the room and the furniture can all affect the overall appearance of the paint. Always paint a large (4 feet by 4 feet) paint sample on the wall before choosing paint for an entire room.
15. Failing to Hang Family Photos
Some people shy away from family portraiture because it fails to match the expensive paintings and overall décor of a room. Don't forget that your family portraits help make your house cozy and comfortable. If you're worried about making the space look cluttered, purchase matching frames for the photographs, and hang them in an organized manner on the walls.
About Kevin Ahern
Kevin is the Co-Founder of Litchfield Builders, an award-winning, industry leader with a reputation for managing projects others shy away from. They are known for their high-quality work, customer service, and reliability and though still relatively small in size, Litchfield Builders now competes with some of the areas largest firms in both the residential and commercial arenas.