Subscribe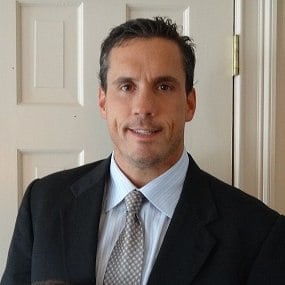 Starting a Family? Here's 6 Home Renovations you Should Consider
Starting a family means making changes and preparations, including preparation of your home. Once you have children, you'll need proper space for your kids to play, grow and interact with the rest of the family.
The following 6 home renovations are designed to make your home more family friendly.
6 Home Renovations Your Family Should Consider
Second Bathroom
You and your partner may do alright with one bathroom, but as soon as you have children, a second bathroom will be an invaluable asset. From the very start, your family will benefit from having two dedicated rooms for bathing, brushing teeth and using the toilet.
Once your baby is old enough to potty train, there will be many days when your child needs to make emergency dashes to the bathroom, and of course, once you live with a teenager, the fight for bathroom space will become even more real. Adding a second bathroom to your home will reduce family arguments and increase everyone's comfort.
---
Make sure you get the best return on your investment on your next family remodel with our Home Remodeling Toolkit !

---
Eat In Kitchen
Your home may already have a dining room where you can eat around the table, but an eat-in kitchen is a less formal space where your kids can have snacks and talk while you prepare meals. If your kitchen isn't large enough to be eat in, there are many ways to make this conversion without breaking the bank. Knocking down a wall is easy, as long as it's not load bearing. If the room can't be expanded internally, a simple bump out is an easy way to expand your kitchen's space without breaking the bank.
If the room can't be expanded internally, a simple bump out is an easy way to expand your kitchen's space without breaking the bank.
Backyard Deck
Kids love to spend time romping in the back yard, but most parents love to spend time sitting on a well-designed deck. Adding a deck to your backyard will enable you to spend time outdoors while your kids play on a play structure or in a sandbox. Adding a deck table and benches will also give you and your kids an outdoor place to eat when the weather is nice.
Toy Room Addition
If you plan to have several children, adding a single toy room to your home will give them one centralized location where they can play and share toys. This can help keep their bedrooms orderly for sleeping and relaxing. If your home has no space for a toy room, building an addition or adding a wall to an existing space will make this possible.
Open Space Conversion
Open floor plans are very popular right now and for good reason. Knocking down walls enables you to spend more time together as a family while performing separate tasks. Opening up the kitchen, dining room, and living room area to be one central space enables one person to spend time in the kitchen while another person does an activity at the dining room table and a third person watches television in the living room.
Attic Conversions
An attic conversion will allow your family to grow in your home even if your current property lacks bedroom space for additional people. Attic conversions allow you to make the most of your property and can increase your property value if you decide to sell down the road.
Contact Litchfield Builders to Get Started Today
At Litchfield Builders, we want you to get the best return on your investment on your next remodeling project. See how you to get the most out of your next home remodel by knowing what to expect and how to prepare with our latest toolkit!
We help families grow in New Haven, Connecticut and the surrounding area. We'll be happy to help your family do the same! Contact us today for a quote and to talk about your upcoming remodel.
About Kevin Ahern
Kevin is the Co-Founder of Litchfield Builders, an award-winning, industry leader with a reputation for managing projects others shy away from. They are known for their high-quality work, customer service, and reliability and though still relatively small in size, Litchfield Builders now competes with some of the areas largest firms in both the residential and commercial arenas.