Subscribe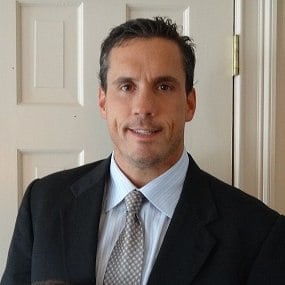 Renovating a Connecticut home for aging in place: design considerations for comfortable living
Aging in place can save seniors money and allow them to maintain the independence they have enjoyed throughout their adult life. While aging in place often requires a support network from family and friends, it's also important to have a safe home that's designed to be accessible and practical for an older person.
Working with a contractor to make small changes to your house can help ensure that when you get older, you can safely live in the home you love. Whether you're middle-aged, nearing retirement, or retired now for several years, it's never too late to make these practical updates to your home.
Why Update for Aging in Place?
Most homes aren't built to be very senior-friendly. As people age, their eyesight, coordination and physical strength can go through changes that can lead to household accidents like trips and falls. This can make living at home dangerous for some elderly people.
There are many renovations that can prevent household accidents. By improving lighting conditions, reducing tripping hazards and installing fixtures and features that improve accessibility around the house, you can make home a safer place to live as you get older.
What Age in Place Renovations Are Most Popular?
There are an almost limitless number of age in place renovations that homeowners can make to improve safety and improve quality of life while aging in place. In fact, the National Association of Home Builders has released a comprehensive list that describes many useful changes to consider.
Still, some changes are more common than others. Below are some of the most common changes that CT homeowners make to help make aging in place realistic and safe.
Move Primary Suite to First Floor
Master bedrooms are often on the second floor to take advantage of the privacy and quiet upstairs. Unfortunately, placing the main bedroom on the second floor forces aging in place homeowners to traverse potentially dangerous stairs multiple times per day.
Moving the primary suite, with an ADA bathroom included, to the first floor can help keep the homeowner safe by limiting how often they go upstairs. Sometimes homeowners need to build an addition with bedroom and bathroom on the first floor to make room for a primary suite. Other times, it's easy enough to remodel a guest bedroom for these purposes.
If you're building a primary suite addition on your home, hire a contractor with experience making these types of changes. It's important to place the addition carefully to preserve curb appeal, and to get proper permitting before moving forward with these changes. Hiring a contractor with experience can help make your project a success, because your contractor will know how to do all of this and more.
Bathroom Update
Bathrooms are the most dangerous rooms for adults age 65 and older, so the bathroom is logically the room that needs the most attention when you're making age in place updates. Some suggestions:
Make it spacious. If you happen to be adding a bathroom onto your home for your primary suite, make it spacious enough for a walker or wheelchair, in the event that you should need one in the future. If you're renovating an existing bathroom, consider moving a wall to add more floor space.
Curbless shower. Falls are 80 percent of all bathroom accidents. Removing your bathtub to install a curbless shower gives you fewer surfaces to trip over. As a bonus: curbless showers are very stylish right now and can help improve the value of your home.
Extra lighting. Installing extra lighting in the bathroom helps illuminate corners, which can further reduce the opportunities to fall.
Grab bars. Install grab bars on your shower wall and near the toilet, to provide assistance while using the facilities.
Place Washer and Dryer on the First Floor
Many Connecticut homes have the washer and dryer in the basement. Basements can be hard to reach for aging adults, so moving the washer and dryer to the first floor not far from the primary suite makes it easier to reach the household utilities. This reduces the likelihood of a fall down the stairs and makes it easier to keep house and maintain quality of life while living alone.
For some homeowners, moving the washer and dryer to the first floor is easy. A conveniently placed hallway closet may provide all the space you need for first floor laundry facilities. Other homeowners prefer to build a utility room addition on their home. Working with a design build contractor can help you decide which option is right for you.
Getting Started With Aging in Place Updates
There are many changes that could make your home more appropriate for aging in place. Getting started early, before you really need those changes, can help spread out the cost of updating your house over time. If making these changes sounds unrealistic or too expensive, there are a number of Connecticut programs in place to help seniors with these modifications.
To get started with updates, work with a Connecticut contractor with experience building additions, remodeling bathrooms and updating other spaces in the house. Working with an experienced and knowledgeable contractor is important because an experienced contractor will know to get permits, how to efficiently build an addition, and what factors you should be considering as you work to update your home.
For more information about hiring a reputable Connecticut contractor, download the Litchfield Builders guide to hiring a residential remodeling contractor in Connecticut.
About Kevin Ahern
Kevin is the Co-Founder of Litchfield Builders, an award-winning, industry leader with a reputation for managing projects others shy away from. They are known for their high-quality work, customer service, and reliability and though still relatively small in size, Litchfield Builders now competes with some of the areas largest firms in both the residential and commercial arenas.