Subscribe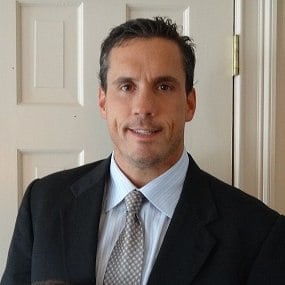 Necessary Safety Features You Should Add To Your Next Commercial Remodel
A commercial remodel presents the perfect opportunity to upgrade your building's safety features. When deciding which safety features to install, it's important to take into consideration the needs of your workers and clients. Below are some common improvements that many businesses make when upgrading the safety features of their commercial establishment.
Non-Slip Flooring Material
Some stone pavers and epoxy floor materials can be very slippery when wet. Although rugs and adhesive non-slip strips are both tools that can help keep your clients and workers up and safely walking around your building, these solutions are impermanent. Installing new flooring material featuring a non-slip surface can ensure that your customers and employees are able to walk around your building without fear of falling down.
GFCI

and

AFCI

Outlet Installation

Ground fault circuit interrupter outlets monitor the amount of electricity flowing into and out of an electrical outlet. When the flow of electricity isn't balanced, GFCI outlets shut down altogether. These critical safety features prevent electrocution, and are especially useful in rooms and spaces with a lot moisture (like bathrooms).

Arc fault circuit interrupter (AFCI) receptacles are designed to detect electrical arcs along a circuit. When an arc is detected, the outlet shuts down, preventing potential fire. AFCI receptacles are especially useful in buildings with old wiring, where arc faults are more likely to occur.

GFCI and AFCI receptacles are not often found in older constructions, so if your building is older, you should have your building checked for these receptacles. Installing these outlets in your commercial building can help you avoid devastating accidents and electrical fires.
Update Lighting Options
Adequate lighting—both indoors and outdoors—helps keep workers and clients safe. If your building lacks adequate lighting, you could be liable for accidents when a customer slips and falls. You could also be endangering the health of your employees who need adequate lighting in order to safely maneuver your halls and work space. Walk around your building and look for dim corners and poorly lit work areas. These spaces need additional light fixtures in order to keep your workers safe.
Railings and Guard Rails
Railings and guard rails prevent slips, trips and falls on your property and can also prevent traffic accidents. If your property's guard rails and railings haven't been inspected in a while, now is the time. You may find that the guard rails and railings on your property are simply inadequate, or you may find that the existing railings and rails need to be upgraded and repaired.
For more information about ways in which your property could be made safer for workers and clients, contact Litchfield Builders. We're happy to send a contractor to your property to give a quote. We can also answer some of the questions you may have about commercial building safety standards.
About Kevin Ahern
Kevin is the Co-Founder of Litchfield Builders, an award-winning, industry leader with a reputation for managing projects others shy away from. They are known for their high-quality work, customer service, and reliability and though still relatively small in size, Litchfield Builders now competes with some of the areas largest firms in both the residential and commercial arenas.