Subscribe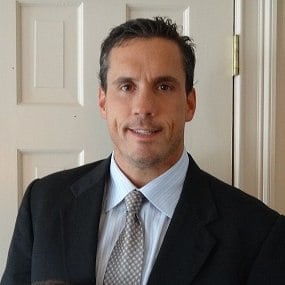 Guide to Updating Your Commercial Exterior Doors
Exterior doors have a way of falling into disrepair, especially on commercial structures. Problems with exterior doors range from broken locks to cosmetic damage, with a lot of other problems in between.
Doors are an important component of your business's egress route. When they don't work properly, your exterior doors can impact the safety, efficiency and/or security of your business. Sometimes it's enough to simply repair your building's exterior doors, other times they need to be replaced. The whole process starts with a consultation with an experienced contractor. In this article, we'll discuss what you can do to keep your business's doors secure and in good condition. This guide will also discuss what to do when your doors need repair or replacement.
Four Reasons Why Maintaining Exterior Doors is Important
Your exterior doors are an important part of several systems that help your business run smoothly. Neglecting your exterior doors could amount to a security risk or even a risk to the safety of your employees and customers. Below are four reasons why maintaining your exterior doors is important.
1. Building security. It's not uncommon for business owners to start seeking repair for their building's doors when they've noticed that one or more of their doors won't lock properly. Doors that won't lock properly pose a security risk, and prevent you from securing your perimeter.
2. Energy efficiency. The best doors are highly energy efficient and can prevent energy leaks and air leaks from impacting the temperature of your building. When your doors aren't latching properly, this can lead to hot spots or cold spots around your building.
3. Egress route. Maintaining functioning egress routes throughout your building is important for the functionality of the structure. Doors that can only open from one side, or which are too hard to open for some people, impede egress routes. Egress routes must include doors that everyone can use.
4. Fire escape. Your fire escape route depends heavily on having functioning doors throughout your building. Connecticut businesses are required to have a fire escape route that is properly labeled, to ensure a smooth evacuation in the event of a fire.
Signs An Exterior Door Needs Repair or Replacement
Know the signs that an exterior door needs repair or replacement. Sometimes it's obvious when a door needs help, other times not so much. Here's what to look for:
Door doesn't lock properly or consistently. Sometimes locks lose their ability to function. Recalibration of the lock can help, but sometimes the mechanism deteriorates enough that it needs to be replaced. To check the calibration of a lock, activate the lock several times and in different conditions to ensure that it will work for everyone.
Door doesn't close fully or won't open for everyone. As buildings settle, door frames may change shape in small, imperceptible ways. At the same time, as doors are subjected to wear and tear, some doors lose the ability to close properly or open easily. The result may be a door that anyone can walk up to and open, or a door that very few people can use. Open and close the door. Push on the closed door to ensure that it will stay closed, open the door from both sides to ensure that it can be opened easily, without a great deal of friction or effort. When closing the door, note whether the automatic closer is working properly. If the automatic closer isn't working well, the door may shut but not latch.
Air leaks. Air leaks around the edges of the door put a burden on your building's HVAC system, causing the deterioration of your furnace or air conditioner. To detect air leaks, stand next to the door and feel for drafts. Use an infrared thermometer to check for hot or cold spots around the door.
Door is visibly damaged. You may notice that the door is rotten in places, bent, cracked, gouged or the paint is chipped away and the door material is exposed.
What to Expect When You Call for Exterior Door Repair
"I need to get a few doors fixed."
This is a common request we get at Litchfield Builders - clients call because problems with their exterior doors are severe enough to warrant a phone call to a contractor. When we get these phone calls, our first course of action is to come out for a consultation and inspection of the many doors on the building.
During the consultation, we'll discuss the functioning of each individual door, how each door plays into your building's egress route and fire escape plan, how each door is labeled and more.
These conversations may turn into a series of conversations, often involving the building's safety professional. It's typical for a building owner to call about one or two doors, only to realize that many doors on the premises are in need of repair or replacement.
A typical timeline for this kind of job is as follows:
Consultation and planning for door repair or replacement: 1-2 weeks
Ordering new parts and doors: 6 weeks
Repair or replacement: 1-2 days per door
What's the cost?
There's a range in costs for door repair and replacement. Complete door replacement typically costs a few thousand dollars per door, while door repair may cost about a thousand dollars per door. To find out how much you can expect to spend on your doors, get a consultation with a contractor.
How to Maintain Your New Exterior Doors
Once the doors are repaired or replaced, it's important to keep up with maintenance by inspecting them annually and taking care of small things before they become big problems. Look for damage like scratched paint, then touch up or repaint as needed. Build door repair costs into your maintenance budget.
Get Started With Exterior Door Repairs
Are you in need of exterior door repair in Connecticut? Find the right contractor for the job. Download our free guide to finding a Connecticut contractor, or call Litchfield Builders to get started with your project.
About Kevin Ahern
Kevin is the Co-Founder of Litchfield Builders, an award-winning, industry leader with a reputation for managing projects others shy away from. They are known for their high-quality work, customer service, and reliability and though still relatively small in size, Litchfield Builders now competes with some of the areas largest firms in both the residential and commercial arenas.