Subscribe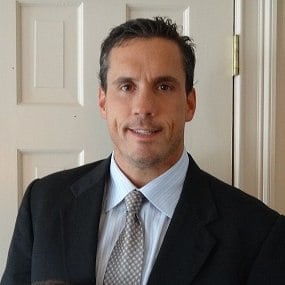 CT Home Builders Guide: Here's Our Competition
There's no question about it: picking the right contractor for your home remodel is critical for the success of your project. Knowing how to pick the right contractor for the job can make or break your renovation. In the past, we've covered extensively the ins and outs of picking the right contractor. Interviewing the candidates, meeting with contractors at the job site, getting a written estimate from each company and ensuring that your contractor is properly licensed and insured are all ways that you can find the right contractor for your needs.
Of course, there's a lot of competition in New Haven and the surrounding area. Picking a contractor can be difficult if you're not familiar with the home construction and renovation businesses in the area. At Litchfield Builders, we want to ensure that the people of the community find good, reliable contractors. To make this possible, we've put together a list of some of the best contractors in the New Haven area. We hope this will help you find the contractor that's right for your needs.
---
Free Guide: How to Choose a Professional Home Remodeling Contractor

---
Litchfield Builders
Website: http://litchfieldbuilders.com/
Not to be immodest, but when compiling a list of some of the best contractors in New Haven and the surrounding area, we feel comfortable putting ourselves at the top. After all, it's our list!
Litchfield Builders is a long-standing reputable company located in Hamden CT. We've been in business for over 25 years. We have an extensive portfolio that we keep posted online so all our potential customers can see the quality and the style of our work.
We're particularly proud of our custom millwork, which adds a touch of warmth and beauty to our projects. We work with residential customers on their interior and exterior projects. As a design-build firm, we do additions, renovations and new construction. Since we've been in business a very long time, we have a long list of customers who have provided us feedback over the years. You can see our feedback and reviews on our website.
Common Vision
Website: http://www.commonvis.com/
Common Vision specializes in kitchen remodeling, bathroom renovation, home additions and renovations. This company specializes in home remodeling, and maintains a show room for homeowners to see first hand the cabinet and countertop options they might consider putting into their home during their kitchen or bathroom renovation. Common Vision provides testimonials, customer feedback and a portfolio on their website that allows potential clients to browse their work before deciding whether or not they would like to work with Common Vision.
Baybrook
Remodelers
Website: http://www.baybrookremodelers.com/
Baybrook Remodelers provides residential construction in New Haven and the surrounding area. They perform renovations and build new construction as needed. Baybrook is a source for exterior as well as interior renovations. They also do repairs and construction. They provide a complete guide to FHA 203K program on their website for the convenience of their customers.
Fiderio

& Sons

Website: http://www.fiderio.com/

Fiderio & Sons is a one-stop-shop for residential remodeling and additions. They perform interior and exterior remodels and upgrades. Located in Meriden, Fiderio & Sons primarily serves the areas of Cheshire, Berlin, East Hampton, Durham, Meriden, Middletown, Kensington, North Haven, Newington, Southington, West Hartford, Wallingford and Portland. Fiderio & Sons offers testimonials and reviews from their previous customers online. They also offer their customers financing options and a warranty on products and materials.
Caps Woodworking & Home Improvement
Website: http://capswoodworkingct.com/
Caps Woodworking & Home Improvement is a business owned by an experienced contractor and carpenter. Caps is a good resource for homeowners hoping to upgrade their bathroom or kitchen. While Caps takes care to limit the scope of work offered, they provide quality service. They offer custom cabinetry, interior painting, plaster repair and drywall maintenance.
Arnone Building and Remodeling
Website: http://arnonebuilding.com/
Arnone Building and Remodeling is a service focused on home remodeling and addition building. Arnone primarily works on bathrooms and kitchens, and will also add on a second story to nearly any home. They do work on homes in New Haven county, Litchfield county, Hartford county, parts of Fairfield county and Middlesex County. Arnone Building and Remodeling intentionally limits the scope of their work to ensure that they have full expertise in their field, so they can better serve their customers.
Contact Your Contractors to Get Started Today
If you're thinking about starting a residential project in New Haven or the surrounding area, now is the time to get started. Contacting contractors in your area for quotes and to discuss the particulars of your project is an important first step. Remember as you reach out to contractors to only work with licensed and insured businesses with a reputation for excellence. At Litchfield Builders, we're proud to have a good reputation in the community. After over 2 decades in the business, we know how to work with homeowners. We understand the challenges of working with older buildings and have also built many new homes.
To learn more about hiring a contractor and starting a new project or renovation in Connecticut, take a look at our free guide on how to choose a home remodeling contractor. To get started with the process, contact us today a. Have questions or want to start a dialogue about home remodeling? Leave comments for us in the comments section! We look forward to hearing from you.

About Kevin Ahern
Kevin is the Co-Founder of Litchfield Builders, an award-winning, industry leader with a reputation for managing projects others shy away from. They are known for their high-quality work, customer service, and reliability and though still relatively small in size, Litchfield Builders now competes with some of the areas largest firms in both the residential and commercial arenas.