Subscribe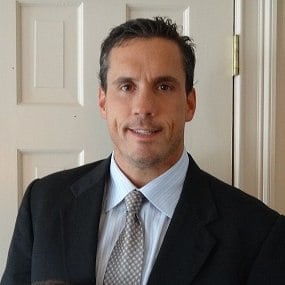 Creative Window Ideas for Your Next Remodel
Windows are an important part of your home's aesthetic appeal. By allowing natural light to shine in and providing beautiful views of your property, your home's windows add character to every room. As you consider your upcoming home remodel, give thought to the ways in which your home's windows could be improved.
Installing creative windows around your home's exterior can boost your property values and make your home stand out to buyers in the event that you decide to sell.
Stained Glass
Stained glass is an old art that does more than provide natural light. Depending on the colors and the subject matter chosen for the window, stained glass can add a feeling of peace, cheer, joy or solemnity. When choosing a location where stained glass can have the most visual impact, consider your home's doorways and the area above your home's stairways.
Skylight
Skylights are useful in areas of your home that might otherwise be dark or lit by artificial means. Skylights can also help save money when installed in parts of the home where people spend a lot of time, because these windows can take the place of lamps and overhead lighting throughout the day.
Floor to Ceiling
Floor to ceiling windows work best on properties where the home is well positioned with a striking view, but even in homes where the view is commonplace, floor to ceiling windows ensure that the home's interior will be well-lit during daytime hours. Floor to ceiling windows are especially common in homes built with a modern aesthetic, but can be installed on nearly any property.
Unusual Shapes
Just because many windows are rectangular or square doesn't mean that it's a requirement. Round windows, oval-shaped windows, even triangular windows are all possible. Custom made windows of strange shapes can create a conversation piece for visitors while also giving your home a unique flare.
Seats and Storage
Are you searching for more built-in storage space? Do you want somewhere peaceful to sit and read a book? Consider building out one wall of your home to install a window seat and storage area. Window seats give homeowners an attractive place to sit and think quietly, and gives children a pleasant place to do their homework.
For information about creative window installations that can improve your upcoming remodel, contact Litchfield Builders. As New Haven's premiere general contractor, we'll be happy to share our ideas about your home's windows and give you feedback about your property.
About Kevin Ahern
Kevin is the Co-Founder of Litchfield Builders, an award-winning, industry leader with a reputation for managing projects others shy away from. They are known for their high-quality work, customer service, and reliability and though still relatively small in size, Litchfield Builders now competes with some of the areas largest firms in both the residential and commercial arenas.