Subscribe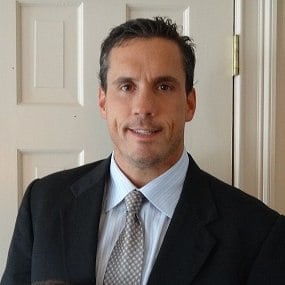 Connecticut's classic colonial homes: renovation ideas for a timeless look
Connecticut is known for is its lovely historic architecture and historic landmarks. It's one of the oldest states in the country, having been admitted to the union in 1788 - the 5th state to be admitted. Homes in Connecticut are sometimes centuries old, and often they're owned by normal homeowners who are faced with the challenge of keeping up a house that was built in a very different era. These homes should be valued for their old world beauty, but need to be maintained to meet modern standards of comfort and efficiency.
Walking the line between old and new can be a challenge. Preserving the colonial aesthetic means hiring the right Connecticut contractor to do the job, and having a plan in place for capturing the timeless aesthetic of an older home. Here's what to know when remodeling one of the great old Colonial homes of Connecticut.
Remodeling to Capture Historic Aesthetic
Often, remodeling an old colonial home involves a lot of restoration. Over the years, some of the charm of an old building can be lost. Sometimes, remodeling a historic colonial home is simply a matter of recapturing what has been lost to time, or repairing that which has been allowed to go wrong.
Restore old hardwood flooring. Old hardwood flooring is worth preserving, but over the years, some homeowners may have buried their flooring beneath layers of carpeting, tile or even synthetic materials like laminate. Restoring old hardwood floors sometimes involves fixing broken or stained boards while replacing other boards that are too damaged to be saved. Sometimes finding matching hardwood flooring is a challenge, but it's worth making the effort to help preserve the character of the house. Consider reclaimed wood as a possibility for your home.
Install millwork. Decades or hundreds of years ago, old majestic homes were built with millwork details like crown molding and shelving made from hand sawn wood. Restoring old millwork and installing new millwork can add new functionality and beauty to a home. Hire a contractor that has experience with millwork to restore what's in your home.
Repair and restore old windows. They just don't make old windows like they used to. Whenever possible, saving antique windows helps save what makes the home unique. Over time, the mechanisms in old windows can break. They're also not very energy efficient. Weatherstripping old windows can help improve efficiency, while replacing old broken internal parts can give windows new life and new functionality. Work with a window repair specialist or a contractor with experience repairing old windows.
Updating to Install Modern Amenities and Conveniences
Sometimes updating an old Colonial home means updating what's there to make it work for a modern household. It's important to preserve the old details even while creating a more modern space in your home.
Kitchen Remodel
Old kitchens are sometimes the wrong size or lacking modern conveniences like enough cabinetry, counter space, or electrical outlets and lighting. Remodeling can help make your old kitchen the gathering place it was intended to be.
One suggestion: pull out that old laminate flooring to reveal the original hardwood underneath. Hardwood floors in the kitchen are very popular today, and doing this will recapture the aesthetic that may have been lost over the years.
Another tip: work with a contractor to install semi-custom cabinetry that appears to match the age of the house, but which meets your modern needs. Beautiful wood cabinetry with hand-crafted detail adds value to your house while also calling back to an older time.
Bathroom Renovation
Old bathrooms can be hard to maintain if they're not updated from time to time. Remodeling your old bathroom can make it easier to clean and less likely to experience maintenance challenges like plumbing leaks.
You can preserve the character of an old bathroom by restoring fixtures that might be hard to find today, like an old footed bathtub and custom-built shelving. If your bathroom no longer has old fixtures and details, shop around for antique fixtures in good condition, or install new fixtures that match the old aesthetic. A good contractor will be able to match you up with suppliers that have fitting features for your bathroom.
Open Layout
Older homes are often compartmentalized, with each room being cut off from the others. Removing walls to create an open layout makes your home more suitable for modern living as well as entertaining. Seek a contractor with experience creating an open layout in older homes to avoid doing structural damage to your house.
Insulation Update
Your older home doesn't need to be so drafty. Insulation can be installed after the fact. Hire a professional to retrofit the walls with spray foam insulation.
The Challenge of Renovating Older Homes
Renovating an older home can be a challenge. Below are some of the common problems homeowners and contractors face during these home improvement projects.
Meeting Modern Building Codes
Older homes weren't built to conform to modern building codes, so getting work permitted and meeting modern building codes throughout the renovation process is a challenge. This is one of the reasons it's important to hire a contractor that has intimate knowledge of building codes and experience bringing older homes up to code.
Finding Materials to Match
Older homes are often made from materials that are difficult to find or no longer available. Unusual species of wood or even an extinct species of tree may have been used to install your home's hardwood floors, for example. Finding materials to match your home's original materials can be just as challenging as performing the installation.
Finding the Right Team of Professionals
Whether you're working with an architect, interior designer, a design-build contractor or all three, it's important to hire a team with experience. Find the professionals that will respect the style of architecture and help maintain the charm, beauty and value of your home. Some tips:
Vet several possibilities before settling on the right one for you
Check references
Hire businesses with experience with older homes - look at their portfolio and ask them about their experiences during the vetting process
If you're seeking a contractor with the right experience for your upcoming remodel, see the Litchfield Guide to hiring a Connecticut home remodeling contractor.
About Kevin Ahern
Kevin is the Co-Founder of Litchfield Builders, an award-winning, industry leader with a reputation for managing projects others shy away from. They are known for their high-quality work, customer service, and reliability and though still relatively small in size, Litchfield Builders now competes with some of the areas largest firms in both the residential and commercial arenas.