Subscribe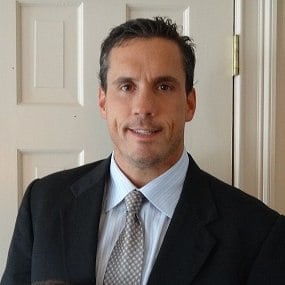 Connecticut Office Remodeling Projects Your Employees Will Love
Attracting the best talent to your business can be a challenge. In some competitive markets, it's not enough to simply offer the highest salaries. Many business owners turn to nontraditional perks like new facilities to attract new employees. If you're one such business owner, the following upgrades can help you attract new talent to your business and help you keep the talent you already have.
Upgrade the Kitchen
In residential structures, kitchens are warm and inviting places where people can gather and build relationships, but in many commercial buildings, employee kitchens can be inadequate, dismal places. Turning your office kitchen into an attractive and functional room where employees enjoy gathering over the lunch hour can make your workplace a healthier work environment.
Use an Unconventional Floor Plan
Break down walls, get rid of cubicles and create an open office environment. Open floor space encourages employees to mingle and develop relationships. Breaking down barriers between employees can make your workplace a more inviting and friendly work environment—exactly the kind of place where good employees will want to work.
When going with an open floor plan, it's a good idea to couple your open floor plan with quiet spaces where employees can think quietly on their own. While an open office space is good for generating ideas, developing relationships and working as a team, sometimes peace and quiet is what employees need to get work done.
Add a Recreation Room
Like office kitchens, recreation rooms are an excellent place for employees to collaborate, get to know one another, and work on problems. In addition to the fact that recreation rooms give a place for employees to blow off steam, a recreation room can actually bring your work force together, encouraging your employees to work and think as a team.
Let In Natural Light
Small windows can make office buildings seem dark and drab. By contrast, natural light energizes employees and improves employee productivity. In fact, regular exposure to natural daylight can affect employees outside the office just as much as it affects them in the office.
Studies show that employees who are regularly exposed to natural light can have improved physical and mental health. Ultimately, the addition of extra windows, larger windows, sky lights, courtyards and atrium areas can improve the entire employee experience and quality of life.
Improvements like this can greatly impact the lives of your employees. For more information about how you can attract and keep employees by making smart office improvements, contact a skilled general contractor. Litchfield Builders has 20 years experience in the industry and has worked with business owners across the New Haven area. Call us today for a consultation and a quote.
About Kevin Ahern
Kevin is the Co-Founder of Litchfield Builders, an award-winning, industry leader with a reputation for managing projects others shy away from. They are known for their high-quality work, customer service, and reliability and though still relatively small in size, Litchfield Builders now competes with some of the areas largest firms in both the residential and commercial arenas.