Subscribe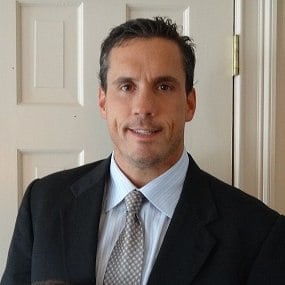 How You Can Implement a Successful Commercial Remodel
Commercial remodels can be nerve-wracking for business owners, because spending money and closing the doors to customers always involves risk. Following these steps will help you implement a successful business remodel, ensuring that your project is beneficial to your business and worth the cost.
Deciding Which Remodeling Project Is Right for Your Business
Before you can decide what to change, you must make an important decision. Will your remodel be primarily cosmetic? Or are there deeper problems that need to be fixed in your commercial building?
To answer these questions, conduct an internal review of your business expenses over the last five years. Look at your monthly energy costs, workplace injuries and recent building repairs. As you do, attempt to answer this simple question:
In What Ways Does Your Business Unnecessarily Spend Money?
Recent plumbing repairs would indicate that your plumbing is old and should be upgraded. Workplace injuries relating to poor flow of traffic could be resolved by knocking down walls and changing the internal floor plan. High energy costs are an indication that your business could benefit from a sustainable building remodel.
Once you've been able to pinpoint the ways in which your business unnecessarily spends money, you can move on to the next step.
Find the Right Contractor
The contractor you choose for your commercial remodel should be licensed and bonded, with a solid reputation in your community. As you consider potential contractors, consider these factors:
Portfolio. Your chosen contractor should have a portfolio that demonstrates an ability to tackle remodels similar to your own.
References. The contractor should be able to provide references upon request.
Good record with the BBB. The contractor you choose should have a good record with the Better Business Bureau.
Meet with multiple contractors. Explain to each contractor the problems you identified when you conducted the internal review of your business, and ask each contractor how those problems should be resolved. Different contractors will have different answers.
Each contractor will give a different estimate for the scope of work to be done. Choose the contractor based on the quality of the portfolio and your interactions with him or her, not the price.
Ultimately, the contractor you choose should be able to answer your questions to your full satisfaction, should have a record of excellence in your community and should make you feel comfortable that your remodel is in good hands.
Establish A Timeline and Coordinate With Customers
Work with your contractor to establish a timeline. Once you know when the remodel will take place and when you can expect it to be completed, coordinate with your customers. Keep them informed by putting up signs in your business, speaking with them one-on-one, and sending out an email to your client newsletter list. Make it clear that your business is being remodeled, not closing down. If possible, give a solid reopening date.
Following these tips will help ensure that your commercial remodeling will be beneficial for your business. For more information about how to implement a successful commercial remodel, contact Litchfield Builders.
About Kevin Ahern
Kevin is the Co-Founder of Litchfield Builders, an award-winning, industry leader with a reputation for managing projects others shy away from. They are known for their high-quality work, customer service, and reliability and though still relatively small in size, Litchfield Builders now competes with some of the areas largest firms in both the residential and commercial arenas.