Subscribe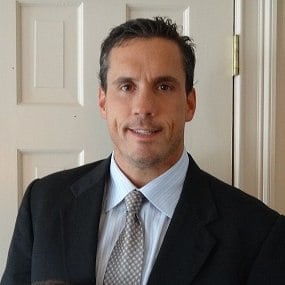 4 Benefits to Renovating Your Education Facility
Education facilities need regular care and maintenance to keep up enrollment and fulfill their mission. Renovations and remodels are an investment in the future, preparing your facilities for students in decades to come.
These projects can improve aesthetic beauty, facilitate the installation of modern technology, and ultimately, attract new students.
For two decades, Litchfield Builders has constructed new buildings and renovated structures for grade schools, high schools, and universities. From the first planning discussions to the final phase of your construction project, we work with educational facilities to transform their campuses.
In this article, we are going to cover the four major benefits to renovating your educational facilities.
Benefits to Renovating Your Education Facilities
Why renovate your school or dorm? Why update your gymnasium or soccer field? Because every building needs periodic upgrading, or it will eventually lose its beauty, stop functioning properly, and reflect poorly on your institution.
1. Improve Visual Appeal
The oldest buildings on your campus are probably from another era when aesthetic expectations differed from today. During renovations and remodels, work with facility managers, board members, and your contractor to design buildings that reflect modern aesthetic preferences.
Repaint
With hundreds or thousands of students navigating through your campus each year, walls can become dingy and damaged over time. Repaint to freshen the space and give it a like-new appearance. Choose modern colors like attractive neutrals and colors that promote academic contemplation.
Let in More Light
Depending on the decade when your building was constructed, it may have small windows and dark interiors. Work with a knowledgeable contractor to remove and replace old windows to allow more light into your facility.
Entryways, lobbies, public waiting areas, and classrooms in particular all benefit from more light. Studies show that students exposed to daylight enjoy better cognitive performance and better outcomes in the classroom.
Replace Worn Floors
Old floors and worn carpet are a distraction from the beauty of your campus and your educational buildings. Replace old flooring with modern materials that will pop.
Another option is to restore old tile or refinish wood flooring to make it feel like new without redoing the entire space.
Update Dated Fixtures
Dated fixtures show their age in many ways. With an old-fashioned style and years of wear, dated fixtures can reflect poorly on your facilities. Replace items like faucets and light fixtures to bring your school's interiors into the modern era.
2. Update Your Technology
New technology needs new facilities in order to function. Schools need more power and outlets than in decades past to keep up with the laptops, desktops, tablets, and phones that students require to support their education.
Classrooms need desks outfitted with outlets to enable students to charge laptops and other devices during class, and dormitories need additional outlets to serve the needs of students who come to school with more technology than ever before.
Computer labs need increasing space for servers and other technology, while all buildings on campus require Wi-Fi or even fiber optic connection. Work with your contractor and with your IT professionals to construct or remodel buildings as needed.
3. Exceed Student and Parent Expectations
Students and parents may visit many campuses when searching for a school, especially when shopping for a university or college. The more schools they visit, the more comparisons they'll draw between your school and the other schools they see.
Renovations and upgrades that bring your school into the modern age of education make your facilities stand out.
Here are some projects to consider:
Outdoor upgrades. Build pathways for students to traverse the lawn. Plant trees that add seasonal color. Create outdoor spaces where students can study in a natural surrounding.
Lobby upgrade. Make a powerful statement with lobby upgrades in important buildings on your campus. These remodels draw the attention of students and parents, while also making them feel more comfortable.
Dormitory upgrade. Students need to feel comfortable in their dorms, just as they would feel comfortable in their homes. Upgrade dormitories to provide open spaces for socializing and private spaces for study.
Upgrade the oldest buildings. As buildings age, they become energy inefficient and begin to experience maintenance challenges that can be disruptive for student life. Bring older buildings up to modern standards to show that your school is constantly improving upon itself.
4. Attract New Students
The ultimate goal of any remodel or renovation is to attract more students. The best students want to go to the best schools, and the best schools are able to invest in their facilities.
If your educational facility plans to be around for the next several decades, it's important to always be looking ahead to the next big project and improvement your students are looking for.
Contact a Contractor With Experience Renovating Educational Facilities
Once you have established what updates your educational facility need, it's time to find the best contractor for the job.
For over 20 years, Litchfield Builders has worked with universities, colleges, high schools and grade schools to upgrade their facilities and build new structures.
We work with facilities managers, boards and leaders at the finest schools in Connecticut to create campuses and school buildings that will attract students for decades to come. To learn more about education renovations in Connecticut, download our free guide, Sustainability & Green Building in Commercial Construction.
About Kevin Ahern
Kevin is the Co-Founder of Litchfield Builders, an award-winning, industry leader with a reputation for managing projects others shy away from. They are known for their high-quality work, customer service, and reliability and though still relatively small in size, Litchfield Builders now competes with some of the areas largest firms in both the residential and commercial arenas.