Subscribe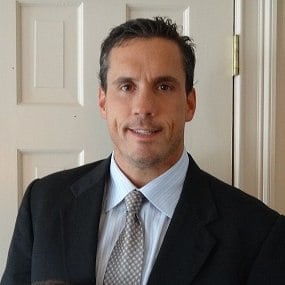 Are You Ready For a Kitchen Remodel? Ask Yourself These Questions
A kitchen remodel is a big undertaking, and many homeowners who decide to take on this type of project are not aware of everything that a kitchen remodel involves. Asking yourself the right questions can help you get ready for this upcoming renovation in your home.
How much will it cost?
This is one of the most important questions that a homeowner can ask before starting a kitchen remodel. Get a firm quote from your contractor before looking into loan options.
Keep in mind that the amount your contractor quotes will not include unanticipated costs. Many remodels go over budget at some point during the renovation process. Issues with the plumbing or electrical systems in the house may result in additional costs.
Adding 10% to your remodeling estimate will help you be prepared for the worst and will help you borrow the right amount of money for your needs.
---
With all the craziness that comes with a home remodel, it's easy to overlook important steps you need to take.
---
How can you make your home livable while construction is taking place?
If your home's only kitchen will be under construction for days, weeks or months, you'll need to have a plan in place to live without that room of your house for the necessary period of time. Work with your contractor to find out which days the remodeled part of your house will be completely unusable.
You may need to move your refrigerator and microwave into the garage. If you have camping equipment on hand, you may be able to continue cooking while your kitchen is being rebuilt.
What can you do to reduce costs?
Kitchen remodels can cost quite a bit, but there are many ways that homeowners on a budget can reduce their costs and make their kitchen remodel more affordable. Work with your contractor to avoid going over budget.
Your contractor may have access to wholesale or surplus supplies at a discounted rate. Talk to your contractor about ways to reduce your costs and make your kitchen remodel more affordable.
What will the timeline be?
Because kitchen remodels can be an extensive project involving many systems of the home, your contractor will likely take several days or weeks to complete the renovation. It's important to know what the timeline will be, so you can make plans and prepare. Work with your contractor to determine the timeline.
What does the contractor need from you?
Your contractor will need you to make many choices regarding materials, and may also need you to sign documents at various stages of the project. Find out ahead of time what your contractor needs from you in order to get the project underway and keep it moving throughout the process.
Contact Litchfield Builders
At Litchfield Builders, we perform home renovations and kitchen remodels throughout New Haven and the New Haven area. To find out more about our services and to get a quote for an upcoming construction project, contact us today.
About Kevin Ahern
Kevin is the Co-Founder of Litchfield Builders, an award-winning, industry leader with a reputation for managing projects others shy away from. They are known for their high-quality work, customer service, and reliability and though still relatively small in size, Litchfield Builders now competes with some of the areas largest firms in both the residential and commercial arenas.