Subscribe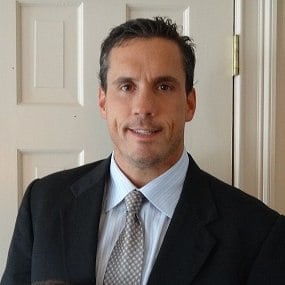 Best Apps to Help You Envision Your Home Remodel
Before there were smart phones, we took home improvement projects from start to finish without the help of home remodeling apps. It worked, but it wasn't always fun - and sometimes the results were disastrous.
Today, homeowners have a number of smart software options to turn to for paint matching, interior decor advice, home layout and design and more. Home remodeling apps can help you plan a home improvement project from start to finish.
Hiring a contractor? No problem. Most of these apps still have a place in your planning process.
Before you start your next home remodel, fill your tool box with the right tools. Whether you're hiring a home remodeling contractor or doing the work yourself, there are a number of home remodeling apps available to help you along the way.
Paint Matching: Sherwin Williams ColorSnap Visualizer App
Paint matching apps are designed to help homeowners find the perfect paint color for their walls. Some apps suggest paint palettes, some help you choose paint colors of a certain brand, and some enable you to choose a palette from an attractive photograph.
What makes Sherwin Williams ColorSnap Visualizer app so impressive is that it does all of these things at once. With an augmented reality feature, you can use the app to snap photos of your home's interior, and then visualize any one of the Sherwin Williams 1,500 colors on your walls.
The app also scans color swatches and reads the color numbers displayed on the swatch, to apply new colors from swatches to the images of your home's interior, so it's the perfect app to have with you at the paint store.
One more handy feature: plug in the dimensions of the area being painted, and the ColorSnap app will recommend paint quantities to make your shopping experience simpler. You'll never waste paint again.
Sherwin Williams ColorSnap Match for Contractors
Sherwin Williams makes a ColorSnap match device for contractors as well as consumers. The ColorSnap Match device allows your contractor to match the existing paint colors on your walls to a Sherwin Williams swatch for touch-ups following a home repair. We use this device at Litchfield Builders and have found it to be relatively convenient and accurate.
Furnishings: Modsy
Picking furniture following a remodel can be tough. Some homeowners are overwhelmed by choices, others have a hard time visualizing what furnishings will look like in their home after they're purchased. There's an app for that.
Modsy is an online service with a corresponding app. To use the service, scan the room you'd like to design to take a picture, upload your picture to the service, and allow a professional interior designer to choose an arrangement of furnishings - with links for purchasing each item - to decorate your room. You'll be given a few choices so you pick the design that matches your desires.
Floor Plans: MagicPlan and Room Scan
Designing a floor plan can be a pain, especially if all you want is a loose diagram of your home for easy reference. Below, we've identified two different apps that can accomplish the same task in different ways.
MagicPlan
Take a picture of your room. The MagicPlan app reads the image and produces a floor plan based on the image with about 95% accuracy. Populate your floorplan with doors, windows, electrical outlets and other features. MagicPlan is a convenient reference tool, but not to be used as an official floor plan for building purposes.
Room Scan
RoomScan does almost the same thing as MagicPlan, but in a different way. Instead of taking a picture, RoomScan software allows you to create a floor plan from scans by running your phone along the walls of your room. Like MagicPlan, RoomScan is a convenient reference tool, but not to be used as an official floor plan for building purposes.
Real Estate Apps: Homesnap and Zillow
Maybe you're not ready to remodel a home yet - first you have to buy a house. There are so many real estate focused apps that can help homeowners pick a house, pick a neighborhood, pick a home of their dreams.
Homesnap
Homesnap app allows you to take a picture of a house and gain access to real-time MLS data about that house. Homesnap allows you to save photos, send photos to your real estate professional and access related information like sales history, school district ratings and market information. Homesnap is highly rated by home buyers and real estate agents.
Zillow
Zillow is essential because it's so popular and comprehensive. Over 100 million homes can be found through Zillow, including some listings that are found on Zillow only. The Zillow mortgage calculator and Zestimate tool is very helpful as well. Using Zillow, existing homeowners can estimate their home's worth and try to decide whether that upcoming home improvement project is worth the expense.
Professional Design: Chief Architect 3D Viewer
When you hire a contractor to conduct a major home renovation, they'll likely use their own 3D modeling software to create designs for you to approve. There are many programs on the market that perform modeling for contractors.
At Litchfield Builders, we like Chief Architect. One of the features we love about this software is the corresponding app for homeowners, Chief Architect 3D Viewer, which allows us to send designs to any client's account for them to review. Our clients get their designs in real time and can suggest changes quickly and efficiently.
Measuring Apps - Do They Measure Up?
The Easy Measure virtual tape measure app measures objects through the lens of your smart phone - just by taking a picture or aiming the camera at your surroundings. There are many such apps available online. In the past, some clients have asked if these apps are useful or accurate for home improvement purposes.
We don't recommend this technology for projects that require accuracy, because we have only found the measurements to be approximate. Think of this app as a coming attraction. Someday, we hope the software will improve and become more reliable. Until that time, this app could be helpful if you need approximate measurements.
Ready to Make Home Improvements?
We published a free guide to help consumers choose the right home remodeling contractor. In the guide, we discuss how to vet your contractor, how to evaluate one contractor over another, and how to get started with your home improvement project. This guide is mean to serve as another tool to help you through the home improvement process. Click here to download the guide.
About Kevin Ahern
Kevin is the Co-Founder of Litchfield Builders, an award-winning, industry leader with a reputation for managing projects others shy away from. They are known for their high-quality work, customer service, and reliability and though still relatively small in size, Litchfield Builders now competes with some of the areas largest firms in both the residential and commercial arenas.